The Yuheng of the Liyue Qixing and Electro character Keqing is undoubtedly one of the most popular characters in Genshin Impact.
She's on top of her merchandise game, with her very own mechanical keyboard, and even a smart speaker which allows players to talk to her outside of the game.
Now, Keqing is getting her first character outfit officially named the "Opulent Splendor".
Here's everything you need to know about the new Genshin Impact Keqing skin, including its price, release date, and how to unlock the outfit.
Keqing skin "Opulent Splendor" price and release date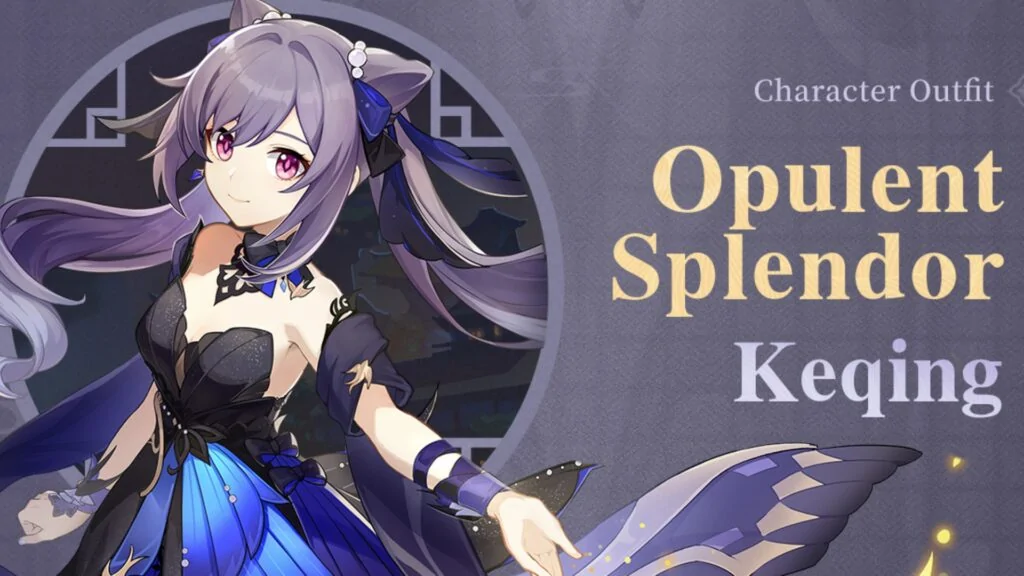 Opulent Splendor's introductory price is 1,350 Genesis Crystals. This discounted price will be available from January 5 to February 14.
The price will revert to 1,680 Genesis Crystals after the limited-time discount ends. The outfit can only be purchased once.
A closer look at the skin shows Keqing in black and blue formal wear, embellished with some elegant touches, just in time for the Lantern Rite event. The back of her dress shows a constellation-like design that further adds flair to the skin.
Here are some screenshots of the Keqing skin, "Opulent Splendor".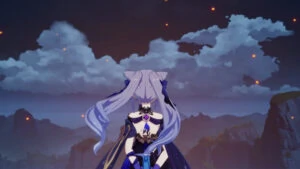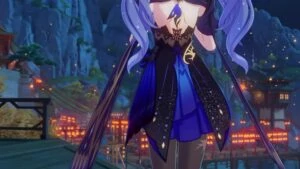 You can check out the full outfit showcase here.
---
---
How to unlock the Genshin Impact Keqing skin "Opulent Splendor"
Here's a step-by-step guide on how to unlock the Keqing skin, "Opulent Splendor".
Log in to your Genshin Impact account.
Click on the "Shop" option and choose "Character Outfits".
Choose the "Opulent Splendor" skin and click "Purchase".
Don't have the budget to buy the Keqing skin? You can go for the other Lantern Rite skin, Ningguang's "Orchid Evening Gown", which can be obtained for free.
READ MORE: How to get the free Ningguang skin 'Orchid's Evening Gown' in Genshin Impact