miHoYo's open-world role-playing game Genshin Impact continues to dominate the mobile market months after its global launch last year.
In just six months, the game has now reached US$1 billion in mobile earnings with both Android and iOS revenues combined according to a report by Sensor Tower. Genshin Impact is now the fastest title to hit the billion mark on mobile when you look at these numbers.
Backtracking a little bit, the game made US$100 million in less than two weeks and a staggering US$250 million in a month.
---
---
Of course, a huge chunk of this revenue comes from the game's premium currencies like Primogems and Genesis Crystals which are both crucial to Genshin Impact's gacha system, officially called Wishes.
The Wish banner changes about two times a month in which miHoYo introduces new playable characters like the recent Hu Tao and Xiao, arguably the best main DPS in the game.
Out of all these character debuts, the Geo polearm user Zhongli earned the most revenue on December 1 last year. Zhongli's banner alone raked in US$15.5 million from both Android and iOS users on a single day.
Zhongli (who also goes by the name Rex Lapis and Morax) is the vessel of the Geo Archon in the game. He is the god of contracts, war, and wealth and prosperity. He used to have the power to create limitless Mora (the term for money in Genshin Impact) through the power of his Gnosis but gave it up to the Cryo Archon Tsaritsa through a peaceful contract.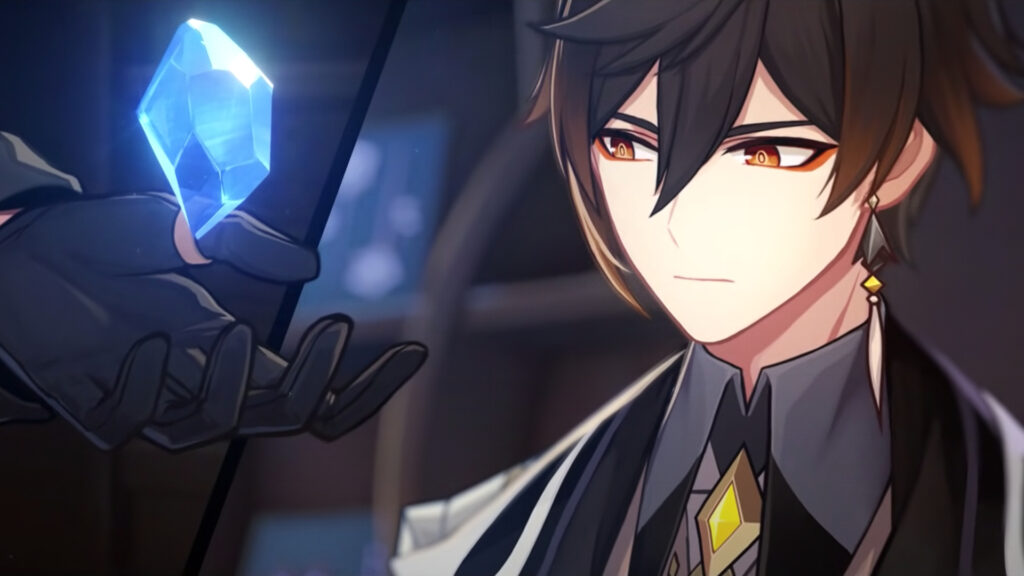 The Anemo polearm user Xiao came in second place at US$15.1 million while the Cryo bow user Ganyu is just a little behind at the third spot in character revenue with US$14.8 million.
Here are Genshin Impact's character revenues with data based on their single-day banner debuts for both the Apple App Store and the Google Play Store:
Zhongli – US$15.5 million (December 1, 2020)
Xiao – US$15.1 million (February 3, 2021)
Ganyu – US$14.8 million (January 13, 2021)
Hu Tao – US$12.9 million (March 2, 2021)
Albedo – US$9 million (December 23, 2020)
READ MORE: 5 easy ways to get free Primogems in Genshin Impact