Updated on April 3, 5:35 p.m. (GMT+8): Fixed image sizes.
If you love supporting professional teams and players, chances are you might already own a few pieces of esports merchandise in your wardrobe. We're talking about polyester-fitted esports jerseys, comfy hoodies, sleek caps, and even non-medical gaming masks that come in handy nowadays.
These apparel may all look very simple and clean, but did you know that it takes more than just slapping team logos and customized player names to create the best esports jersey? There is a whole science behind what goes into apparel design — from the garment's print down to its very last thread, everything is calculated.
In an exclusive interview with ONE Esports Lance Chiu, Talon Esports' former Chief Design Officer, talks about what goes into designing an esports jersey. And you can be sure Chiu knows what it takes to design high-performance athletic apparel, as he previously worked as Nike Asia Pacific's Studio Design Director before joining Talon.
---
---
It's more than just an esports jersey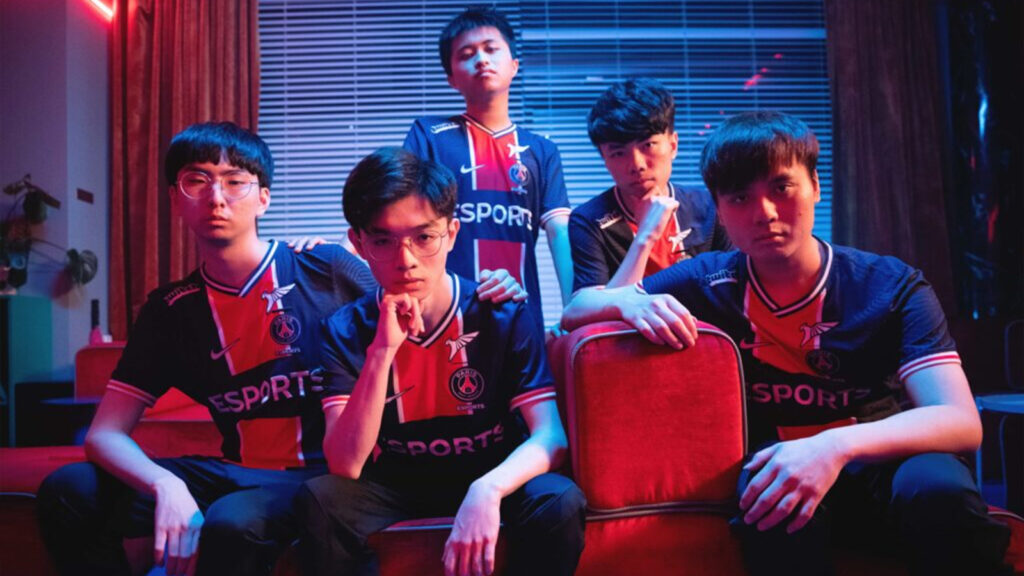 Every movement and every gesture of players are taken into consideration when designing an esports jersey.
"We consider how the player may sit, the way their arms glide across the desk, areas that might need to be cooler or have added comfort; and we design around those parameters to make sure we enhance the players' game performance," Chiu explained to ONE Esports.
These minor, ergonomic details are present in Talon Esports' debut collection "Soar with Talon" which was released in the Spring 2021 season. Their hoodies, for example, come with thumbholes for ease of movement when using a mouse.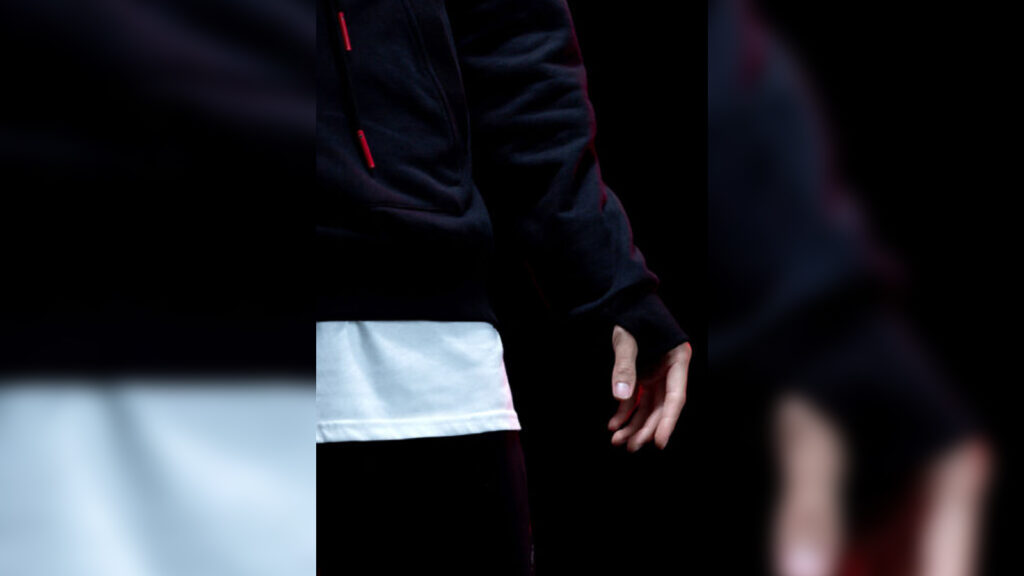 Talon's sleek pair of Kinematic Jogger Pants not only keeps players in style, but also helps them endure longer gaming hours with its purposeful seams. "So it doesn't rub on the leg in an uncomfortable way," added Chiu.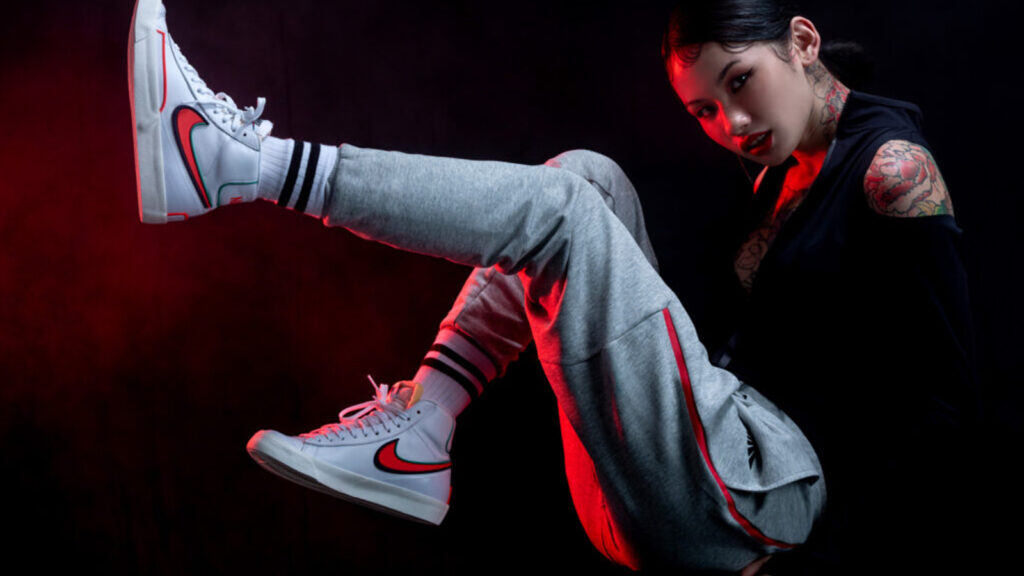 Next time you see an unusual esports jersey or merchandise, you might want to think twice before judging its peculiar design!
---
---
Talon Esports' story conveyed through style
Aside from providing the team with functional pieces, Chiu also made sure that his merchandise designs conveyed the story of Talon Esports, a Hong Kong-based esports organization established back in 2017. The "Soar with Talon" collection presented the right design elements from the graphics, and trims, to the colors used in each piece of apparel. The collection not only reflected the journey of Talon's players but the fans' support and passion as well.
"Soar with Talon's" designs included a mix of modern typography and street-savvy aesthetics all printed in solid, neutral colors branded with the striking red Talon Esports logo. The HUD elements and kinematic data were inspired by their own research on the science of bird flight, staying true to their season mantra.
"Being that the 'talon' is a bird's claw, it only felt right to focus on those elements to further the development of our brand equity," explained Chiu. "I thought about our seasonal mantra, 'Soar With Talon', and the idea of focusing on the science of that physical journey as a great direction to go with. From there, I began looking into the science of flight and applying the lens of gaming to it."
These elements were also present in Talon Esports' second merch drop with new details starring the organization's League of Legends team, Paris Saint-Germain (PSG) Talon, in mind.
"We've added small elements that hark back to the league, such as our favorite souls, gaming controls, and, most importantly, our roots which are represented via location coordinates for our teams, country codes, and links to Paris," said Chiu.
Chiu is also the guy behind the Nike League of Legends Pro League (LPL) 2020 – 2021 esports jerseys.
"I feel that these jerseys especially stood out amongst the pack due to the resources Nike has and the storytelling elements within each jersey," he remarked. "I'm looking forward to bringing that same design mindset to the Talon esports jerseys in the future."
Die-hard Talon Esports fans should expect more exclusive-moment tees and collectible items in the future, like the organization's MSI PSG Talon x Nike tee, a limited-edition piece celebrating Riot Games' international tournament held at Reykjavík, Iceland.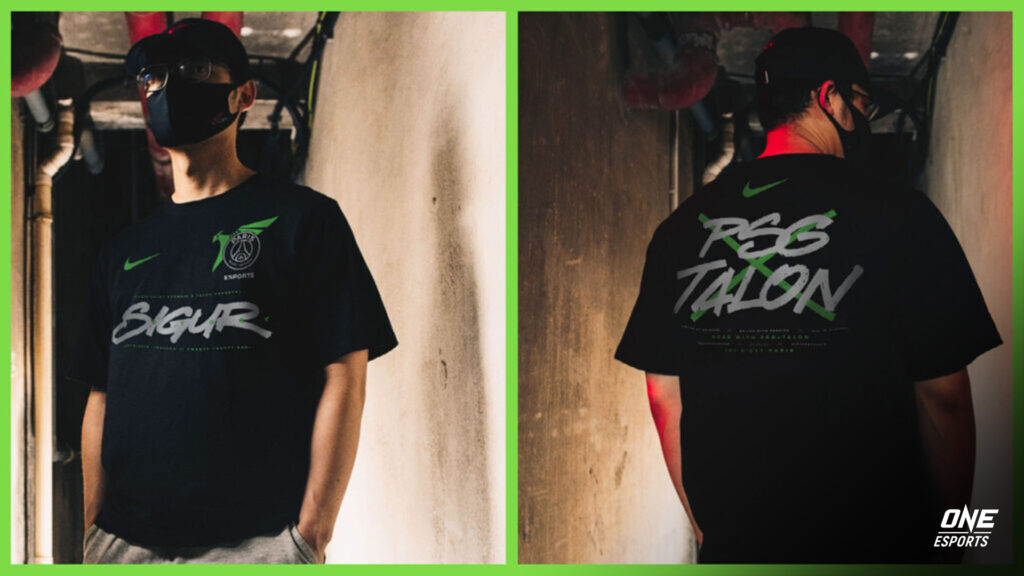 This is not the end of Talon Esports' kinematic tale.
"As we evolve, I see us shifting the focus on the team umbrella into additional game and player-focused capsule collections and rotating amongst that," he said.
Throughout the years, Talon Esports have built rosters for different competitive games: League of Legends, Arena of Valor, Overwatch, Rainbow 6, Tekken 7, and Street Fighter V.
---
Follow ONE Esports on Facebook and Twitter for more gaming news and stories.
READ MORE: Look sharp with Talon Esports' debut merch collection 'Soar with Talon'