From Pokémon Sword and Shield to Pokémon Unite, countless games over the years have given us fresh ways to interact with our favorite pocket monsters. But one particular fan clearly isn't satisfied.
An indie developer who goes by the handle Dragon on Twitter has started developing a Pokémon first-person shooter game, and it is every bit as disturbing as it sounds. Consider your childhood officially ruined.
Like most Nintendo games, Pokémon titles are generally pretty family-friendly and suitable for all ages. Dragon's game, built on Unreal Engine, is a huge departure from that, even featuring blood spatter effects when you land a hit.
This Pokémon FPS game lets you hunt and shoot pocket monsters like Pikachu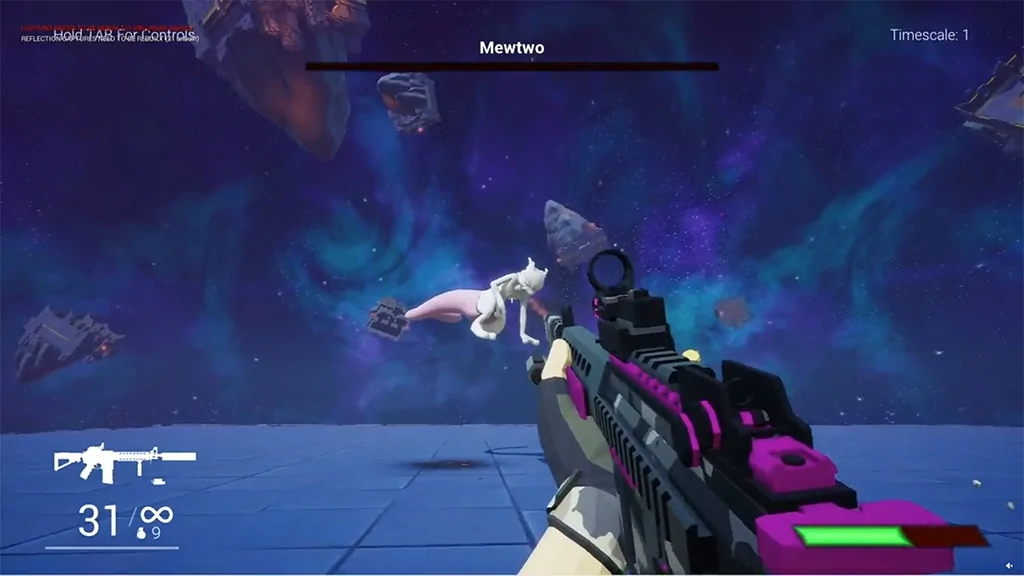 In a short gameplay clip shared on Reddit, the player can be seen exploring different areas while wielding a variety of weapons, including a pistol, shotgun, an automatic rifle, and what looks to be some sort of marksman rifle.
---
---
Several different Pokémon make an appearance in the clip, including Zapdos, Mewtwo, and Articuno. But the one thing you will never get over is watching Pikachu take a shotgun to the face and keel over. Pikachu is a friend, not food!
Dragon says that the game was inspired by the likes of Overwatch, Call of Duty, and Halo, and there's even an aim-down sights mechanic when shooting.
You'll get to explore three areas, each featuring different Pokémon. They get tougher as you progress through the game, each area ending in a legendary boss battle. In the clip, you can see arenas that range from grassland to a snowy landscape, and what looks to be some trippy battle taking place in space.
Dragon also talked about programming different behaviors into the Pokémon. But instead of building unique behaviors for all 150 creatures, he grouped them into seven categories:
Static
Critter
Flyer
Projectile
Chaser
Charger
Boss
Nintendo is already taking down videos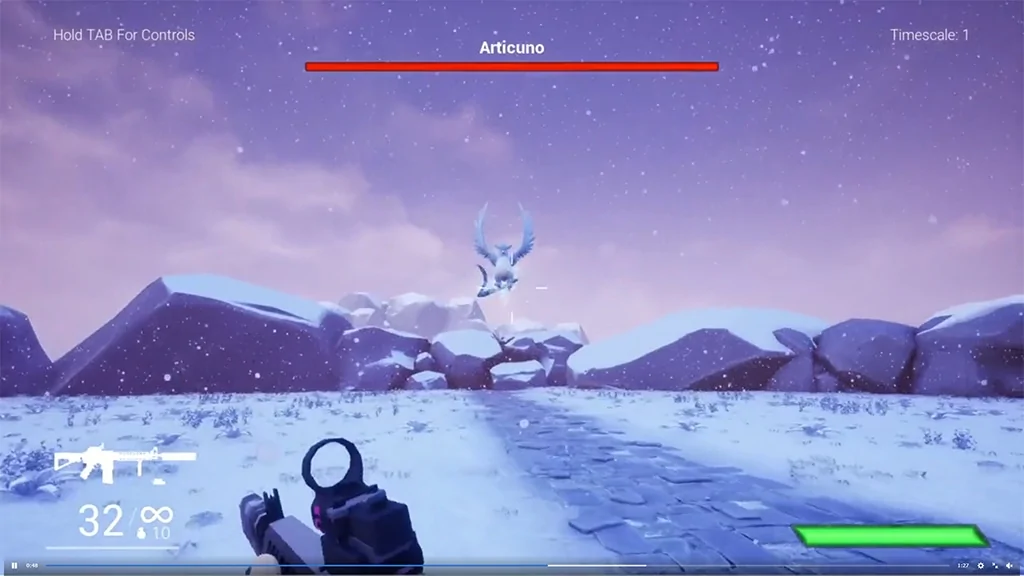 That said, it's not likely that you'll ever get to play this game. At the time of writing, Nintendo has already gone after clips of the video online, even though Dragon made clear that he has no intention to sell the game.
Most of the videos have been taken down, including Dragon's dev log on YouTube and clips on Twitter. One of the only places you can still view a gameplay clip is Reddit, and that seems likely to disappear soon as well.
This is hardly surprising, given Nintendo's historically low tolerance for anything that infringes on its copyright, even fan-made projects that were clearly made just for fun.
READ ALSO: Pokemon Unite: Every word and term you need to know