From the grassy plains of Genshin Impact and the catastrophic lands of Honkai Impact 3rd, HoYoverse is taking players to the stars with its new space fantasy RPG, Honkai Star Rail.
What is Honkai Star Rail about?
In Honkai Star Rail, the main character embarks on a journey to the galaxy to uncover the truth about Stellarons, also known as the seeds of disaster.
The game's story begins at Herta Space Station, where the protagonist receives information for the journey. They will then travel to Jarilo-VI, where various dangers and conflicts are hidden under the snow, and finally, they will reach the silkpunk flagship Xianzhou Luofu, where the topic of immortality is both the source of progress and conflict.
Is Honkai Star Rail connected to Honkai Impact 3rd? What happened to Welt?
Honkai Star Rail is the fourth game in the Honkai franchise following Honkai Impact 3rd.
The two games have a strong connection to each other, evident in their lore and characters. For instance, Honkai Star Rail's character, Welt, is the same individual featured in Honkai Impact 3rd's Alien Space manga.
Playing Honkai Impact 3rd before HSR is not necessary since the former exists in an alternate universe.
---
When does Honkai Star Rail come out? Exact HSR global release date and time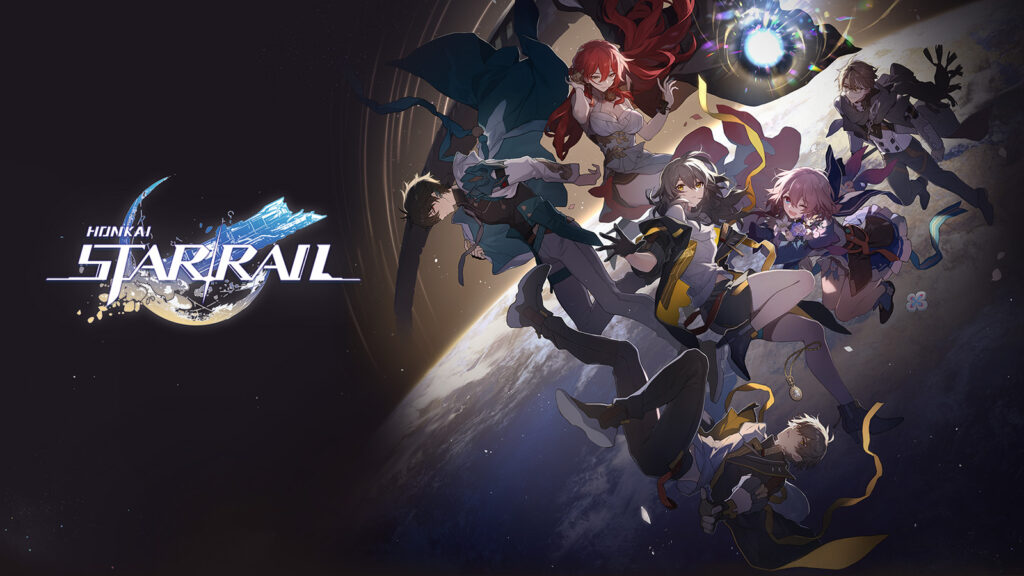 Honkai Star Rail will be officially released on PC, Epic Games Store, iOS, and Android on Wednesday, April 26 at 10 a.m. GMT+8 | 2 a.m. GMT | Tuesday, April 25 at 7 p.m. PT.
Its PlayStation version is still under development and will be released at a later date.
---
All Honkai Star Rail characters and their voice actors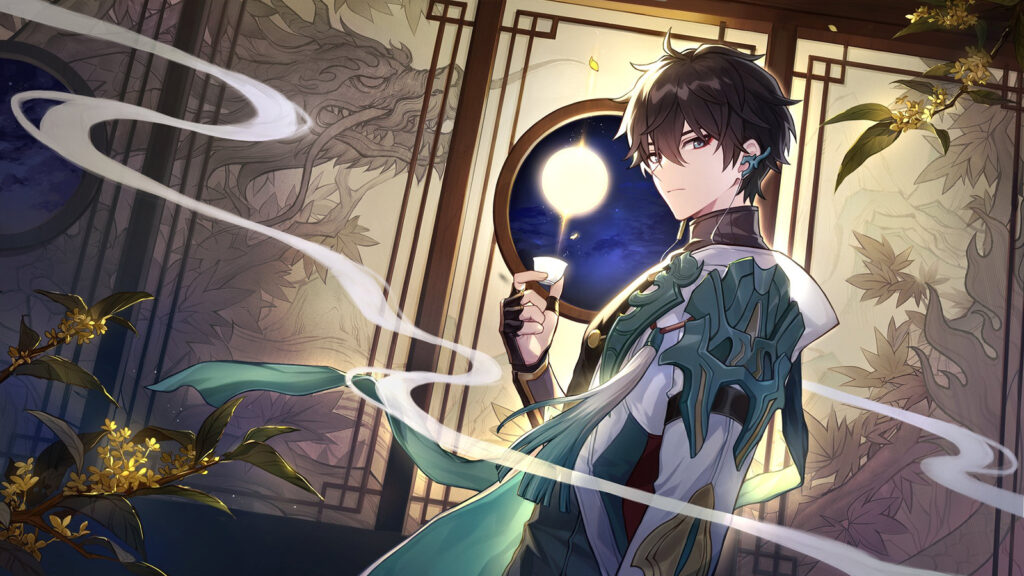 The Astral Express
CHARACTER
RARITY
VOICE ACTORS
Himeko
5-star
EN: Cia Court
JP: Tanaka Rie
Welt
5-star
EN: Corey Landis
JP: Hosoya Yoshimasa
Dan Heng
4-star
EN: Nicholas Leung
JP: Ito Kent
March 7th
4-star
EN: Skyler Davenport
JP: Ogura Yui
Stellaron Hunters
CHARACTER
RARITY
VOICE ACTORS
Kafka
5-star
EN: Cheryl Texiera
JP: Itoh Shizuka
Silver Wolf
5-star
EN: Melissa Fahn
JP: Asumi Kana
Herta Space Station
CHARACTER
RARITY
VOICE ACTORS
Arlan
4-star
EN: Dani Chambers
JP: Shiraishi Ryoko
Asta
4-star
EN: Felecia Angelle
JP: Akasaki Chinatsu
Herta
4-star
EN: PJ Mattson
JP: Yamazaki Haruka
Belobog
CHARACTER
RARITY
VOICE ACTORS
Gepard
5-star
EN: Bryson Baugus
JP: Furukawa Makoto
Bronya
5-star
EN: Madeline Reiter
JP: Asumi Kana
Seele
5-star
EN: Molly Zhang
JP: Nakahara Mai
Clara
5-star
EN: Emily Sun and D.C. Douglas
JP: Hidaka Rina and Yasumoto Hiroki
Sampo
4-star
EN: Roger Rose
JP: Hirakawa Daisuke
Pela
4-star
EN: Xanthe Huynh
JP: Morohoshi Sumire
Serval
4-star
EN: Natalie Van Sistine
JP: Aimi
Natasha
4-star
EN: Elizabeth Maxwell
JP: Uchiyama Yumi
Hook
4-star
EN: Felecia Angelle
JP: Tokui Sora
The Xianzhou Luofu
CHARACTER
RARITY
VOICE ACTORS
Jing Yuan
5-star
EN: Alejandro Saab
JP: Ono Daisuke
Yanqing
5-star
EN: Amber May
JP: Inoue Marina
Bailu
5-star
EN: Su Ling Chan
JP: Kato Emiri
Tingyun
4-star
EN: Laci Morgan
JP: Takada Yuuki
Sushang
4-star
EN: Anjali Kunapaneni
JP: Fukuen Misato
Qingque
4-star
EN: Bryn Apprill
JP: Date Arisa
---
Honkai Star Rail gameplay and trailer
---
---
Honkai Star Rail features turn-based combat and large maps with maze exploration. It also incorporates fantasy elements with myths and legends integrated into its space sci-fi story.
If you're a Genshin Impact player, here's why HSR is the next best RPG for you.
---
Follow ONE Esports on Facebook and Twitter for more gaming news and stories.
READ MORE: This miracle Shenhe pull proves I'm 10 times luckier than you in Genshin Impact