Recent developments in the controversy surrounding Chinese esports organization Four Angry Men (4AM) and partner media company Elephant seem to suggest that their Dota 2 collaboration is officially over.
Just a day ago, a tumultuous contract dispute centered around player Zhang "Eurus" Chengjun concluded with his transfer from Vici Gaming to 4AM.
Tournament host ImbaTV has since revealed that the Chinese superteam will no longer represent 4AM in the ongoing China Dota2 Pro Cup Season 2. In an official post via the company's Weibo account, a new graphic shows that the team will now simply be referred to as Elephant.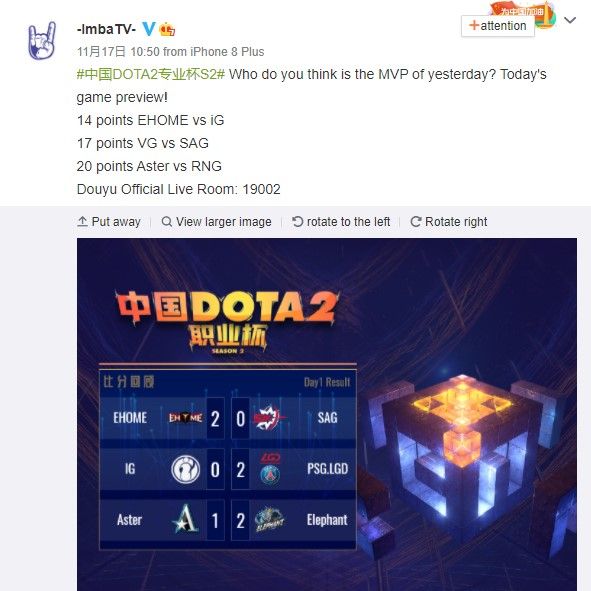 ---
---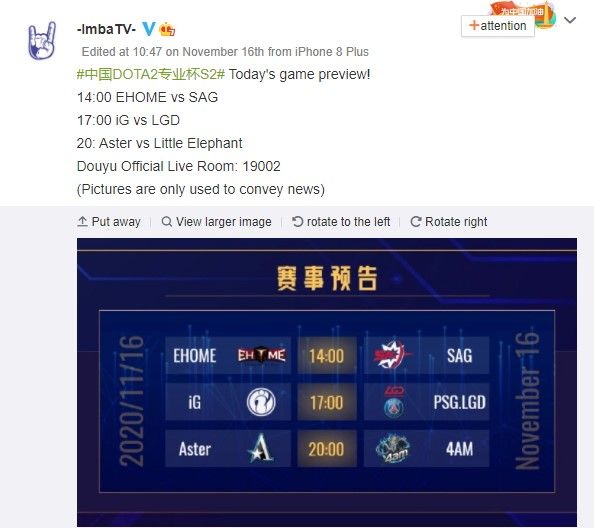 Presently, neither 4AM nor Elephant have released a formal announcement regarding the change. In the meantime, the aforementioned squad is currently competing with an active roster that consists of: Zhang "Eurus" Chengjun, Lu "Somnus丶M" Yao, Zhou "Yang" Haiyang, Xu "fy" Linsen, and Ru "RedPanda" Zhihao.
The team will continue their group stage matches on November 18, in which they are set to compete against Sparking Arrow Gaming. They will then face EHOME in the CDA-FDC Professional Championship Season 2 on November 20.
READ MORE: MinD_ContRoL and Miracle- lead Nigma to victory in a TI9 grand final rematch at EPIC League