Team Secret's strong start at the TI11 Last Chance qualifier was spearheaded by Remco "Crystallis" Arets, the team's carry player who had a dominating Slardar performance in the group stage.
After defeating Tempest, and then drawing with Vici Gaming, the Western European squad was finally firing on all cylinders in their the game one of their series against North American squad nouns.
The 20-year-old was ruthless against his opponents, pulling off an audacious gank against four enemy heroes all by himself. It was one of the best highlights of the day, and it moved Secret one step closer to an upper bracket berth in the playoffs.
---
---
Team Secret's Crystallis jumps into four enemy heroes and deletes two supports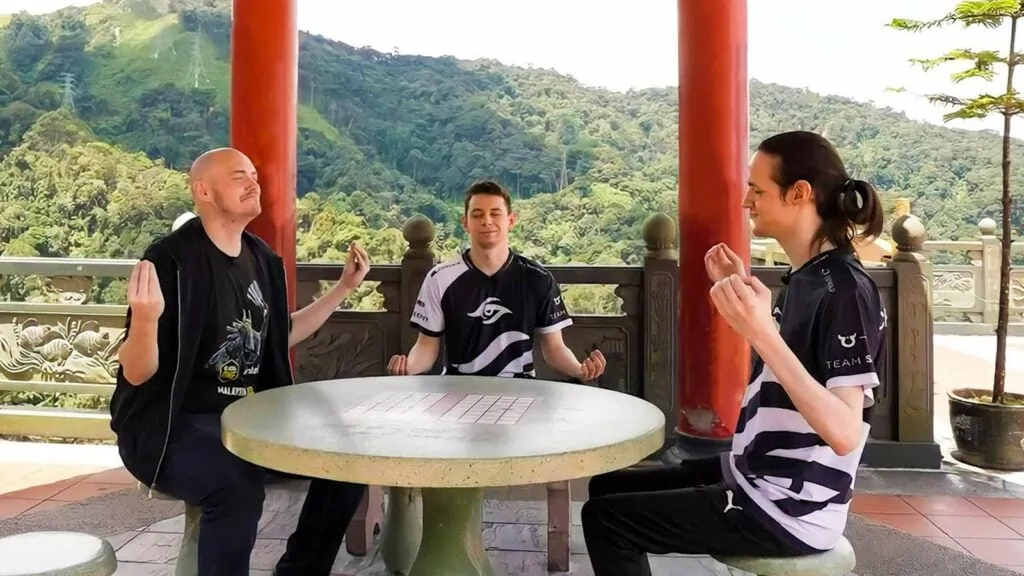 Secret completely stomped nouns in the first game of their match. The Western European squad began by winning the laning stage. Michał "Nisha" Jankowski's Morphling was untouchable in the midlane, while Crystallis' Slardar took control of the top lane.
After taking complete map control and taking away noun's midlane barracks, Secret went for a smoke gank and looked to finish the game early. They then found and eliminated the enemy team's Drow Ranger outside the Dire base, which forced the rest of nouns' heroes to scatter.
With Secret cutting off their retreat, nouns decided to stay in the bottom lane while Nisha's Morphling went straight for the Dire team's bottom barracks.
Roman "Resolut1on" Fomynok's Beastmaster attempted to scout the enemy team's location, but he was immediately jumped by the four heroes of noun.
Seeing all the enemy heroes gathered right by the Dire Secret Shop, Crystallis seized the moment and blinked in, and hit a four-man stun using Slardar's Slithereen Crush. Despite jumping straight into enemy Undying's Tombstone, Crystallis deleted both of noun's support heroes in just five hits.
After the incredible one-man gank, Secret marched straight into the Dire base and finished the game. Crystallis' Slardar had a near-perfect performance, finishing with a KDA of 13/1/9, while mid teammate Nisha ended the game with 13 kills and no deaths.
Nouns bounced back in the following game, and the match ended in another draw for Secret. At the end of Day 1, the Western European squad finished with a 4-2 record which put them in second place in Group A behind Natus Vincere.
Team Secret will continue their TI11 LCQ group stage qualifier run against Polaris Esports on October 9, 10:00 a.m. GMT+8 | October 8, 7:00 p.m. PT | 2:00 a.m. GMT.
Fans can watch the match on the PGL Dota 2 Twitch channel here.
READ MORE: Exclusive: Arteezy talks the top teams at TI11 Last Chance Qualifier, main event