Thunder Awaken is making a name for the South American region at The International 11, after beating Evil Geniuses 2-0 in the first round of the upper bracket.
TA's win here means that for the first time, a South American team is in the top six after 10 editions of The International. They are guaranteed at least US$593,048 in prize money, which might still increase until the end of the event.
They also handed Artour "Arteezy" Babaev's fearsome Shadow Fiend his first two losses in the event, after a 7-0 start. EG, despite topping Group A with a 14-4 record, will need to continue their TI11 campaign from the lower bracket.
---
---
Thunder Awaken's preternatural teamfight coordination earns win against in-form Evil Geniuses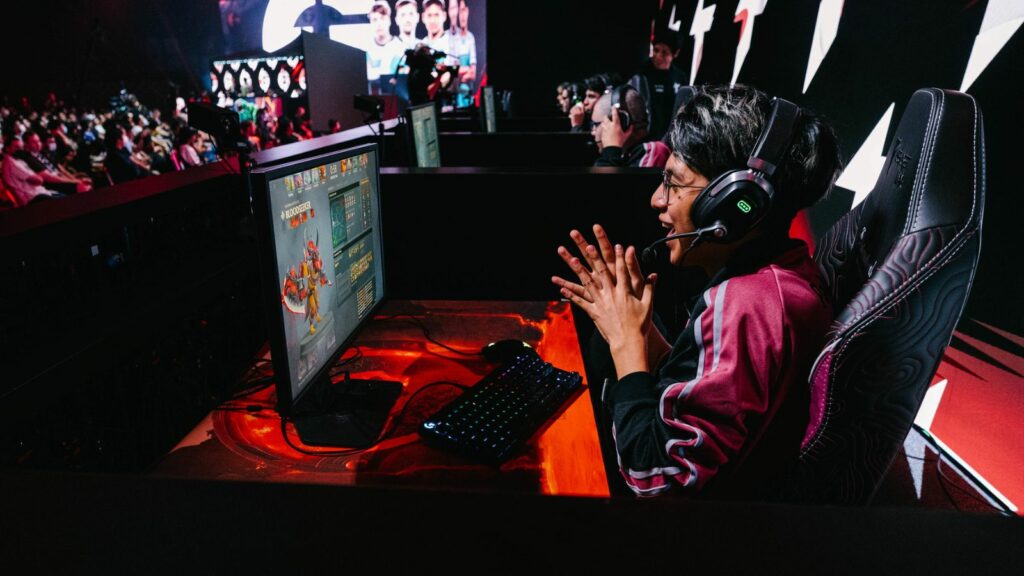 It was a tense start to the series between Evil Geniuses and Thunder Awaken. The first game's laning stage was even, with both teams trading kills and deaths in every early teamfight.
When it came to the mid-game, Rafael "Sacred" Yonatan's Pangolier and Farith "Matthew" Puente's Tiny were key components to starting every skirmish. The two relentlessly hunted and kept EG's heroes locked down with their Blink Daggers, allowing their cores free rein to dole out damage as they pleased.
---
---
In the end, it was Crhistian "Pakazs" Casanova's Bloodseeker, whose play was constantly on the knife's edge. Pakazs pushed the limits of his hero, tanking several initiations as Thunder's most important hero. Prowling on the edges of the fight, running around with low health, holding Black King Bar to the absolute last moment — and in the end, killing what was the unkillable Shadow Fiend.
---
---
Game two saw another even laning phase from the two teams. But once the mid-game rolled around, Thunder Awaken switched into high gear.
---
---
There was a preternatural sense to Thunder Awaken's coordination, especially Matthew's Lion and midlaner Herrera "Darkmago" Gonzalo's Tiny. The two wreaked havoc on EG's cores, often instantly bursting either Arteezy or Abed "Abed" Yusop in a fight, with the rest of the team having to ditch instantly or pop their Black King Bars in a losing situation.
---
---
The slide did not stop for EG. As TA gained more and more confidence, the fights went more and more in favor of the South American squad. It didn't take long for EG to concede — less than 30 minutes in, their upper bracket run at TI11 had ended.
READ MORE: The International 2022: TI11 Playoffs schedule, bracket, and results