Magomed "Collapse" Khalilov continues to prove why he should be considered one of the best players in Dota 2 after pulling off an incredible counterplay in Team Spirit's TI11 debut.
The reigning TI10 champions found themselves in the driver's seat in their first TI11 group stage game against Fnatic. The Russian squad bullied their Southeast Asian opponents around the map with Collapse's Centaur Warruner setting up his teammates with perfect initiation plays.
In the final moments of the game, Fnatic went for a desperate smoke gank that was snuffed out by Spirit's stellar offlaner.
---
---
Collapse's Centaur Warruner gets Team Spirit off to a great start at TI11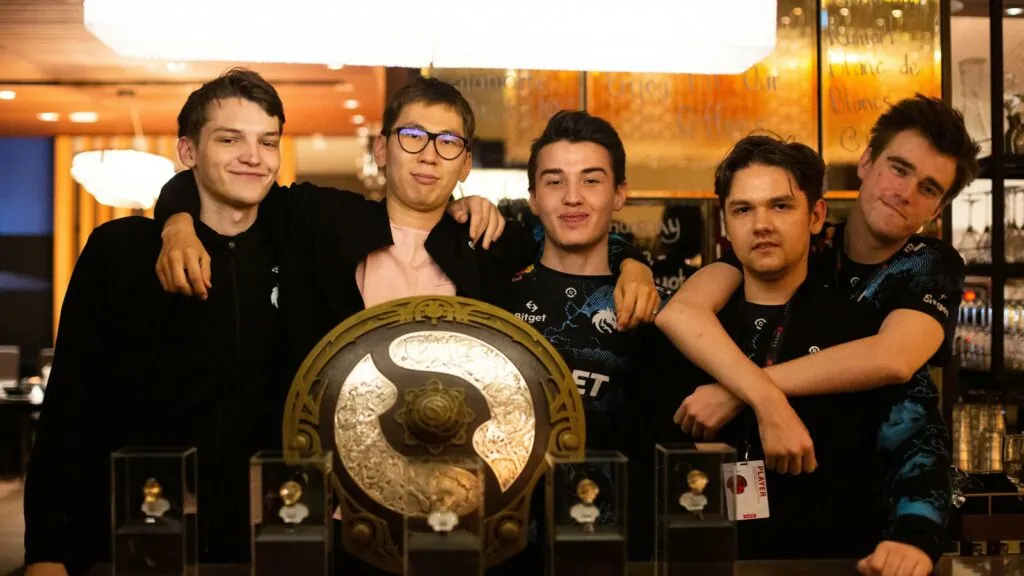 Both teams looked evenly matched in the laning phase with both teams trading a few early game kills. However, the game tilted toward Spirit's favor after Collapse's Centaur Warruner picked up his Blink Dagger 13-minutes in.
The Russian squad had a sure-fire way of deleting Fnatic's heroes with Collapse's blink initiation plays, followed by Yaroslav "Miposhka" Naidenov's Clockwerk Hookshot.
The game quickly got out of hand for Fnatic as Spirit pushed into their side of the map. In an attempt to get back into the game, the Southeast Asian squad decided to go for a smoke gank.
However, Collapse's lightning-fast reflexes extinguished Fnatic's comeback attempt after he blinked in and caught three enemy heroes in his Centaur Warrunner's War Stomp. To prevent their opponents from using their BKBs, Miposhka found a perfect Hookshot angle that stun-locked Fnatic's heroes.
To complete the wombo-combo, Miroslaw "Mira" Kolpakov's Snapfire landed a full-duration Mortimer Kisses that obliterated Fnatic.
---
---
The Russian squad eventually finished the first day of TI11's group stage with a 3-1 record. They then drew with Talon Esports in their first game on day two, placing the TI10 champions in second place in Group B.
Spirit are set to face Thunder Awaken and TSM FTX in their next two group stage matches on day two of TI11. To watch the matches live, tune into PGL's Dota 2 streams which can be found in our main TI11 article here.
READ MORE: Twitch copypasta and memes: How to cheer for your favorite esports teams