Evil Geniuses are rolling in Singapore, scoring two impressive wins at the start of their The International 2022 campaign.
The North American squad defeated regional rivals Soniqs 2-0 in their first game of TI11's group stage. The famed Dota 2 squad then scored one of their biggest wins of the year when they upset tournament favorites PSG.LGD 2-0 in their second match.
EG's second game against PSG.LGD was an unbelievable back-and-forth battle between two world-class squads looking to advance to TI11's main event. Despite PSG.LGD's valiant efforts, EG shut the door on their comeback attempt and took the spot in Group A.
---
---
Evil Geniuses upset PSG.LGD at TI11's group stage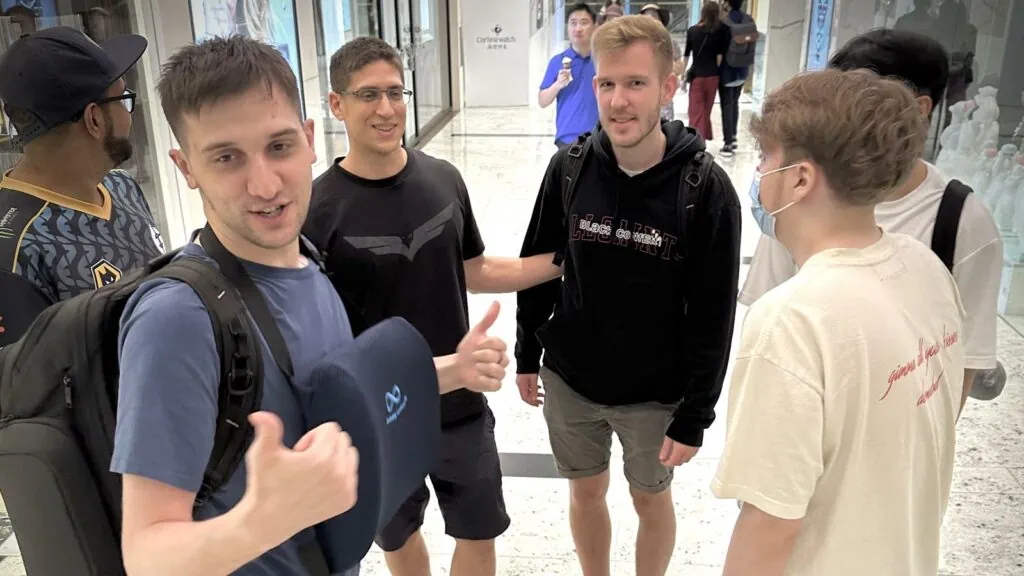 EG were on the verge of a clean sweep over PSG.LGD when they took a 22-2 kill lead after dominating the laning phase in game two. All of EG's core heroes were off to a great start as they topped the networth chart, while their opponents struggled to make moves around the map.
PSG.LGD constantly fell short of killing EG's core heroes. In a long-drawn-out clash, Abed "Abed" Yusop's Ember Spirit pulled off a clutch save on Artour "Arteezy" Babaev's Faceless Void after taking down Zhao "XinQ" Zixing's Primal Beast.
---
---
The Chinese squad showed signs of life when they won their first big team fight after Zhang "Faith_bian" Ruida picked up an Aghanim's Scepter for his offlane Doom. The Doom aura prevented EG from casting their big team fight ultimates and gave PSG.LGD the opening they needed to get back into the game.
---
---
To regain the upper hand, EG decided to split their heroes up, which gave Egor "Nightfall" Grigorenko's Enigma and Arteezy's Faceless Void the opening they needed to land their clutch teamdight ultimates.
---
---
After losing a huge clash in the bottom lane, PSG.LGD decided to use their buybacks while EG was able to escape without suffering casualties. With their opponents out of buybacks, EG decided to push forward and force PSG.LGD into an unfavourable fight that concluded the game.
Evil Geniuses are now set to face fellow undefeated squad OG in one of the final group stage matches on the first day of TI11's group stage.
Fans can watch the match live on PGL's main Dota 2 stream here.
READ MORE: The Dota 2 hero tier list, TI11 edition (October 2022)