The International 2022 began with a bang as 20 of the best Dota 2 teams in the world competed in the action-packed TI11 Group Stage.
The first four days of the tournament were jam-packed with top-notch team play and unbelievable individual heroics from the players.
After all 183 games were played, eight teams advanced to the upper bracket of the playoffs, and eight other squads continue their TI11 journey through the dreaded lower bracket.
Before we look ahead to the TI11 Playoffs, here's a look back at the top five plays from the TI11 Group Stage.
---
---
Watch the top 5 plays from the TI11 Group Stage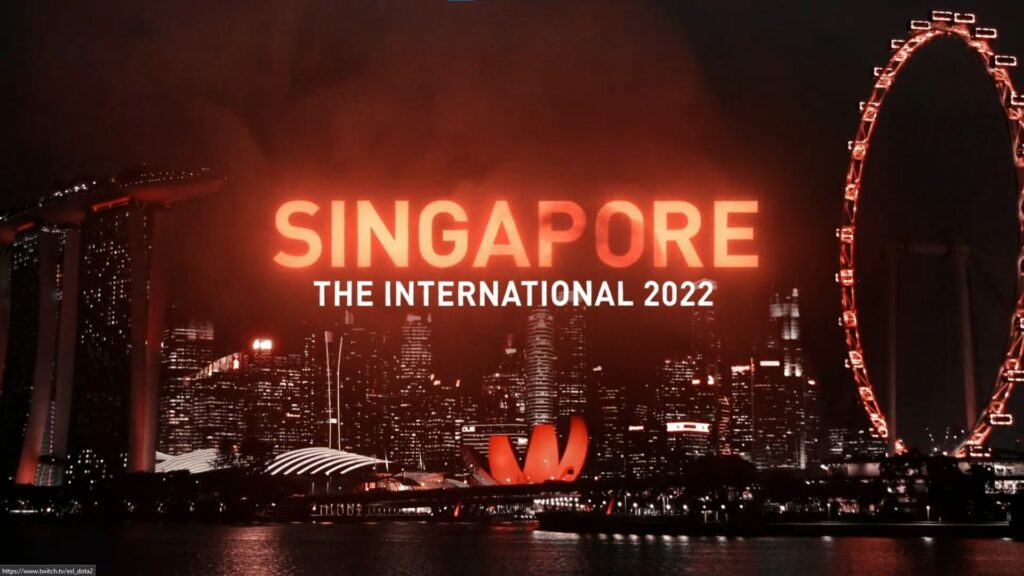 5. Nisha's clutch Black King Bar usage saves Team Secret
Fnatic were on the verge of a comeback against Team Secret in game one of their group stage match. Anucha "Jabz" Jirawong's offlane Enigma landed two Black Holes on Michał "Nisha" Jankowski's Sniper, which expended the midlaner's Aegis of the Immortal.
With the rest of Secret's heroes dropping like flies, Fnatic decided to go in for the team wipe. Unfortunately for the Southeast Asian squad, Nisha's Sniper still had his Black King Bar and Satanic ready which he used to turn the fight while Fnatic ran out of gas.
---
---
4. Tundra Esports' wombo-combo turns the TI11 Group Stage into a light show
Tundra pulled off the most beautiful wombo-combo play against Team Secret in game two of their group stage match.
Secret's support heroes tried to save their carry Morphling who was caught by Tundra next to their midlane of barracks. But right when they jumped in, Neta "33" Shapira's Tidehunter and Leon "Nine" Kirilin's Outworld Devourer dropped their ultimates simultaneously, decimating Secret.
---
---
3. Fnatic Raven says he is the support now
Marc "Raven" Fausto turned his 11,000 networth carry Terrorblade into a support hero when he saved Armel "Armel" Tabios's midlane Sniper in game two of their group stage match against Team Aster.
Lin "Xxs" Jing's Magnus pulled Fnatic's Sniper towards Aster with a perfectly executed blink into Horn Toss and Skewer combo to start a crucial team fight in the midlane. While trying to get back to his team, Armel's Sniper was taking heavy damage. Fortunately for the midlaner, Raven did not hesitate to use Terrorblade's Sunder ultimate, which saved him from Team Aster.
---
---
2. Royal Never Give Up's Chalice and kaka didn't give Gaimin Gladiators a chance
RNG were completely outplaying Gaimin Gladiators in game one of their group stage match. With their huge gold and experience lead, the Chinese squad decided to go for Roshan.
In response, Gaimin Gladiators looked to challenge RNG inside the Rosh Pit as they slowly approached and activated their Smoke of Deceit. Unfortunately for the Western European squad, they were under RNG's observer ward.
Yang "Chalice" Shenyi's Dark Seer and Hu "kaka" Liangzhi's Nyx Assassin both quickly blinked in and landed a Vacuum Wall and Impale combo that destroyed Gamin Gladiators before the fight even started.
---
---
1. Thunder Awaken's Crhistian "Pakazs" Casanova wins a 1v4 against Tundra Esports
Despite losing their midlane set of barracks in game one against Thunder Awaken, Tundra Esports were able to claw their way back into the game.
With the game getting out of hand for the South American squad, Pakazs' carry Gyrocopter picked up a Divine Rapier and Thunder Awaken decided to go for an all-in push against Tundra.
Pakazs' Gyrocopter made quick work of the enemy team's tier four towers, but his teammates could not withstand Tundra's valiant defense. As the last man standing for his team, Pakazs shredded through Tundra Esports' heroes and took down the Dire Ancient single-handedly.
---
---
With the conclusion of the TI11 Group Stage, all teams now look towards The International 2022's Main Event with the playoffs taking place from October 20 to 30.
READ MORE: Dota 2 TI11 competitor LESLÃO abruptly released before playoffs due to racist message