Internet superstar Logan Paul proves that he's the biggest Pokemon fan in the world.
While he's known for his celebrity boxing matches, the Maverick recently made his pro wrestling debut at WWE's flagship event, Wrestlemania 38. Teaming up with The Miz, the two went against the Mysterios during the Tag Team Showdown portion of the event.
Looking to make a splash at his first-ever WWE fight, the influencer brought his A-game during his entrance walk by wearing a flashy black and yellow costume and a US$5 million Pokemon card necklace.
Internet star Logan Paul walks into the WWE ring wearing a Guinness World Record Pikachu necklace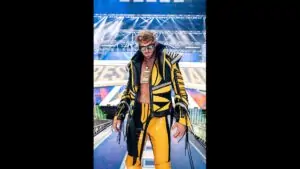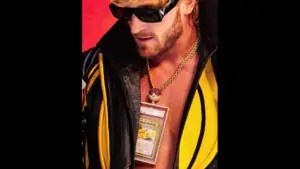 Amidst the sparks and stage antics, the necklace clearly was the star of the show. The WWE even tweeted out that it was the "most expensive Pokemon card in the world right now". It also proved to be a lucky charm for Paul, as the tag team went on to win the fight against Rey Mysterio and his son Dom.
The chain had no breaks even after its television appearance. Paul announced backstage that the card officially set the Guinness World Record for "most expensive Pokemon trading card sold at a private sale".
---
---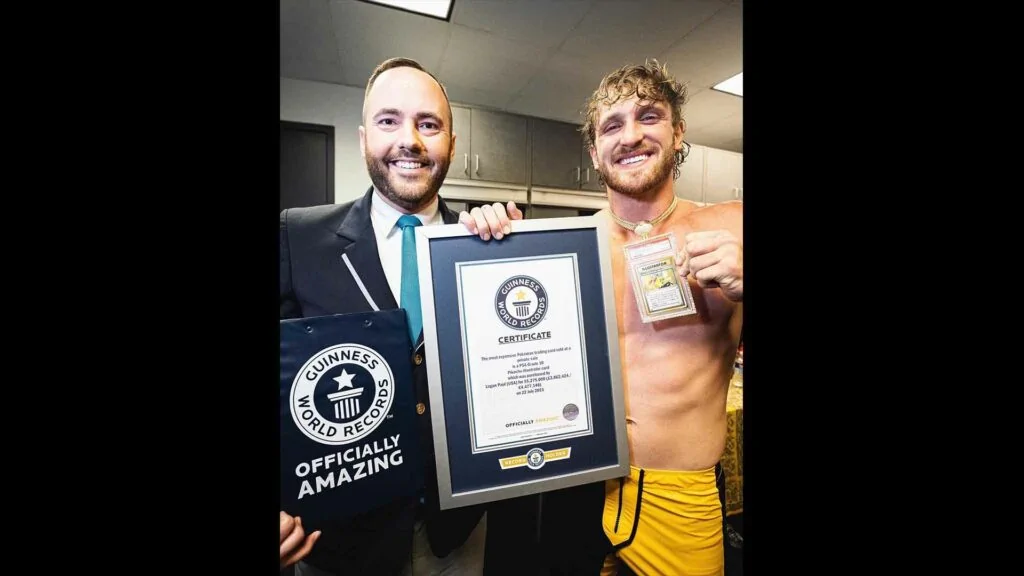 According to Paul's Twitter thread, the card is a Pikachu Illustrator that he purchased for US$5,275,000. The Pikachu Illustrator is considered to be the rarest Pokemon card in the world, with only 39 of them being produced and given to winners of a CoroCoro Comic promo contest in the 1990s.
The card was a miracle cop for Paul and his crew. The big spender secured it last year from an extremely private owner in Dubai after five months of negotiation.
While he did comment that the price was absurd, his Pikachu Illustrator is the only one with a minting of PSA 10, officially labeling it as a virtually perfect 1/1 card.
If the card's value wasn't already jaw-dropping enough, Paul also holds the Pikachu Illustrator in a US$80,000 custom diamond pendant with a Pokeball bail.
You can hear more about the card necklace in Paul's podcast video down below:
Follow ONE Esports on Facebook for more gaming news, guides, and highlights.
READ MORE: Tokyo Ghoul cosplay? Big Bang's T.O.P appears in Kaneki mask in Still Life MV