Hollywood celebrity Kim Kardashian was spotted last week wearing a stunning outfit that heated up the Woodland Hills neighborhood in California.
The fashion icon wore a flame-patterned turtleneck that had an uncanny resemblance to Jin Kazama's original outfit in the Tekken game franchise.
Kim Kardashian's latest outfit looks exactly like Jin Kazama's pants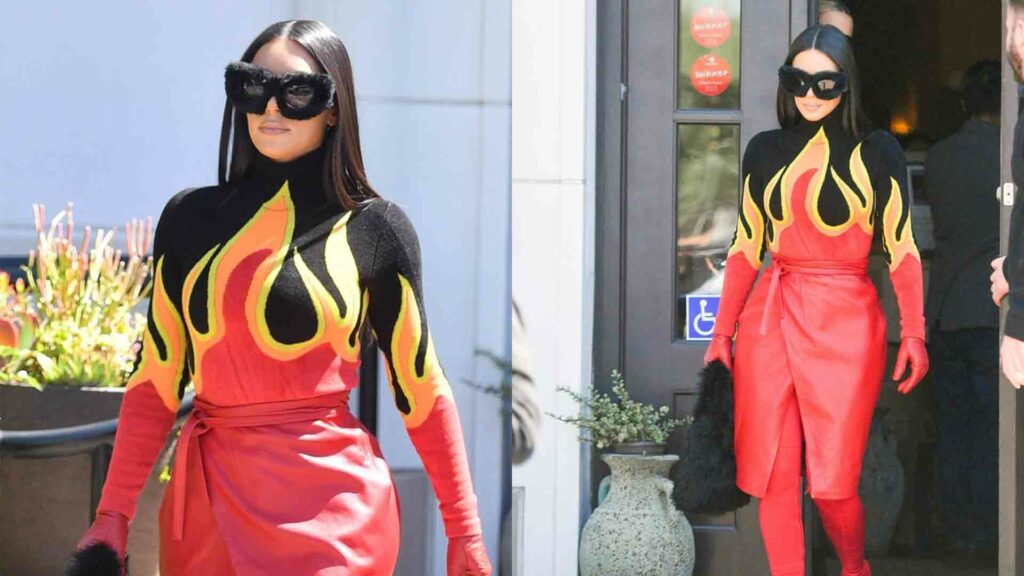 While flame designs have always been a popular fashion trend since Guy Fieri, Kim's bodysuit happens to share a similar color scheme to Jin Kazama's classic flame pants.
Both designs have a mix of orange and red as the base, and use a bright yellow to accent the tips of the flames on a black background.
The striking visuals actually do serve a purpose in the fighting game. Since Jin uses his right leg to do the L.L.R.K. move, more commonly known as hellsweep, the movement of the flames is a solid way to read the fast attack and block it just in time.
This isn't the first time that Kim K. made headlines in the gaming world. During last year's Met Gala, Kim wore an all-black bodysuit that looked like the Roze Operator skin from Call of Duty Modern Warfare.
---
---
First appearance of Jin's flame pants in Tekken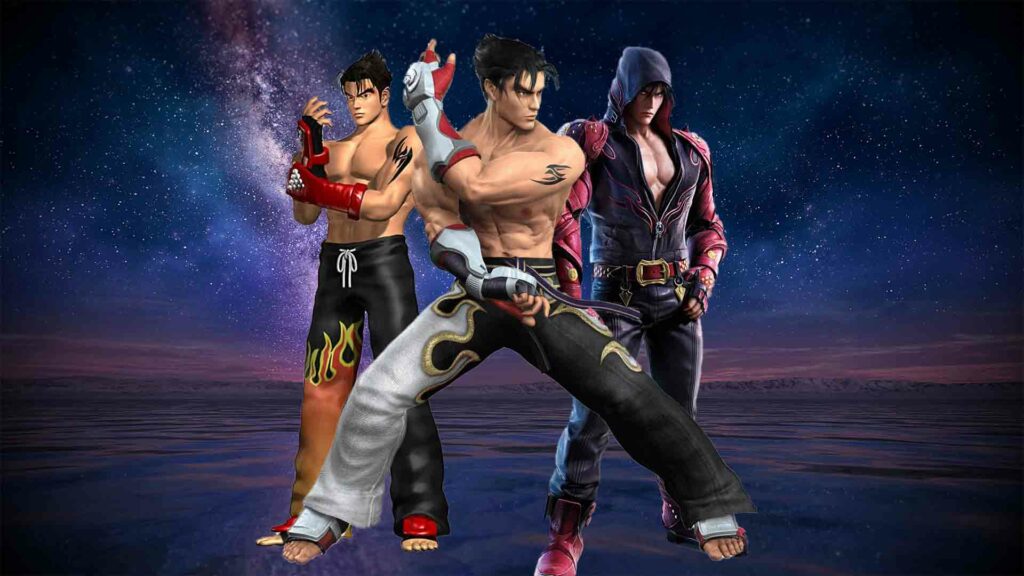 The flame pants first appeared in Tekken 3 as part of Jin's default costume, and has since been an iconic design in the fighting game franchise.
T5 actually featured a variant of the design, swapping out the fiery red colors for a silver flame with a gold accent. The Kazama-style fighter eventually brought back the OG fire coloring in T6 with updated visuals. In the fourth and seventh main titles, Jin wore full-body costumes that moved the flame design towards the torso.
The two icons are worlds apart, but it's safe to say that both Jin K. and Kim K. have a fiery passion to look badass.
Follow ONE Esports on Facebook for more Tekken news, guides, and highlights.
READ MORE: Tekken Bloodline Netflix anime: Release date, characters, voice actors, trailer