There are a few things that you think about when buying a gaming headset.
You check the nitty-gritty details in the spec sheet and look at things like the ear cushioning, audio drivers, and microphone quality. But do you ever consider how a headset would hold up against a bullet?
An 18-year-old gamer in Torrance, California named Joshua Gonzalez unwittingly put his Razer Kraken headset through the ultimate durability test when it came between his head and a stray bullet.
---
Gamer shares a story about how a Razer Kraken headset saved his life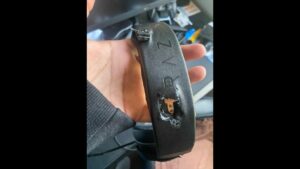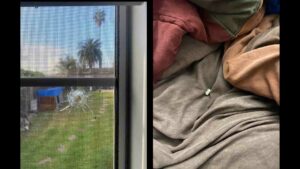 Known as Enough_Dance_956 on Reddit, Gonzalez documented the close shave on the Razer subreddit. The gamer posted pictures of his Razer Kraken headset with a chunk of its head cushion missing, revealing the metal brace inside.
"I'm trying to get a hold of someone at Razer to thank them with all my heart. If it wasn't for the headphones [being] good quality, I would've been a dead kid at the age of 18," said Gonzalez in a follow-up comment.
While Redditors were initially skeptical about a community post made on April 1, Gonzalez posted more photos of the actual bullet and its entry point. According to him, the bullet came through the window pane and blinds, ricocheted off his headset, and hit the wall of his room.
Gonzalez himself was unscathed, and he said that he came away with only a headache.
---
---
Razer CEO Min-Liang Tan reaches out to replace Gonzalez's headset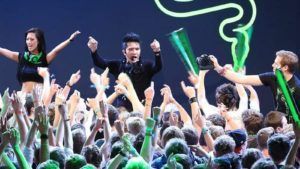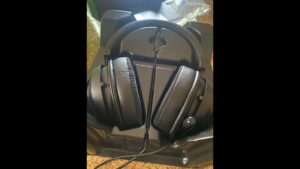 The gaming accessory company reached out to Gonzalez after catching wind of his miracle story.
"We offered to replace his headset, but the thing only he wanted to do was give thanks. I'm glad he's alright and I'm sure his view of life has changed dramatically," said Tan on his Facebook page.
A few days later, Gonzalez made a new Reddit post that showcased his new Razer Kraken headset, courtesy of the company.
When asked about the new pair's quality, the gamer's answer was simple. "They sound good, look good, feel good, and they're bulletproof," replied Gonzalez.
Follow ONE Esports on Facebook for more gaming culture news, guides, and highlights.
READ MORE: Why mental health in esports is important to Faker and Team Razer