The wait is almost over for One Piece fans — Netflix finally unveiled the first batch of official promotional posters and visuals for the franchise's highly-anticipated live-action series.
The first poster showed the back of Monkey D. Luffy actor Iñaki Godoy, wearing the main character's iconic straw hat and red vest while facing the sea with his fist up in the air.
We also get a first look at the main cast wearing their costumes in the second poster.
The first five Straw Hat pirate crew members — Luffy, Nami (played by Emily Rudd), Roronoa Zoro (played by Mackenyu Arata), Usopp (played by Jacob Romero Gibson), and Sanji (played by Taz Skylar) — are staring at the horizon, with their pirate ship on the dock. Surprisingly, Luffy is wearing a pair of shoes instead of his usual straw sandals.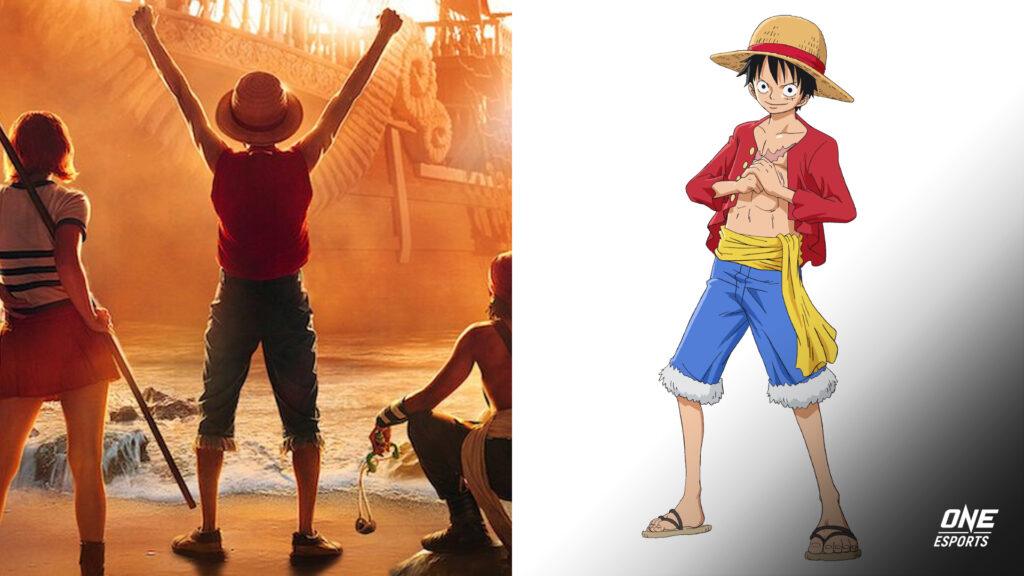 ---
---
How to add the upcoming One Piece live action to your Netflix list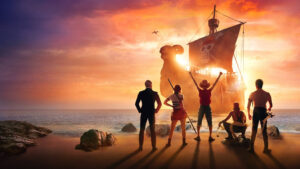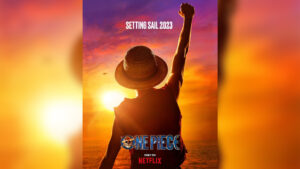 To get updated on the show's release date, add the One Piece live action show to your show list by following these simple steps:
Log in to your Netflix account on mobile, desktop, or TV.
In the search bar on the upper right corner, search for "One Piece" or click on this link.
Click on the bell button labeled "Remind Me" to be notified when the show drops.
One Piece will be automatically added to your Netflix list as soon as it launches on the streaming app.
Eiichiro Oda's One Piece is one of the most popular anime shows in the world, as well as one of the longest-running anime series with over 1,000 episodes.
It revolves around the story of Monkey D. Luffy and his crew, the Straw Hat pirates, in search of the treasure called One Piece.
The anime and manga both have a huge following around the world, and has been featured in live attractions, movies, watches, soon, television drama.
One Piece live action will air this 2023 on Netflix. Check out the full cast and episode list here.
READ MORE: Blacklist International Wise shows off his huge One Piece figure collection