Chainsaw Man stormed the anime world in 2022 as the year's most hyped show, and it did not disappoint.
Fans fell in love with Chainsaw Man's exceptional cast of characters. Public Safety official Makima showed us what it's like to be the ultimate girl boss while horned fiend Power took over the show with her erratic antics and thirst for blood.
To express their love for the anime, internet personalities Bella Poarch and Rachell "Valkyrae" Hofstetter showcased their own Power and Makima cosplays on TikTok.
---
---
Bella Poarch teams up with Valkyrae for Power and Makima cosplay
Bella's interpretation of the Public Safety official was flawless. The influencer wore a bright red wig and a trench coat over the character's business attire.
In the TikTok video, Bella perfectly captures Makima's hypnotic gaze. As she stares into the camera with her glowing spiral eyes, the background starts to warp and distort.
During transitions, Bella carries around a chain, which could be a reference to Makima's "pet" nickname for Denji.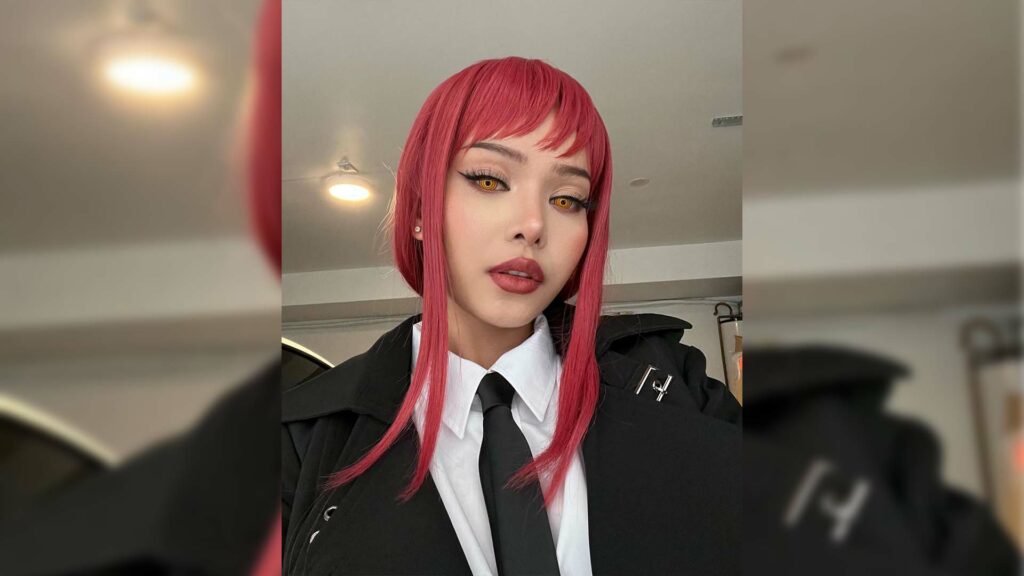 Valkyrae also knocks it out of the park with her Power cosplay. Rocking a blond wig with glowing horns, she showcases her sharp fangs as the rowdy teenager.
Bella also posted additional photos of the cosplay shoot on Instagram. The Filipino American influencer can be seen chowing on some sushi, a popular dish at Public Safety parties.
Despite cosplaying Makima, Bella commented on Valkyrae's TikTok video that Power is actually her favorite character from the series.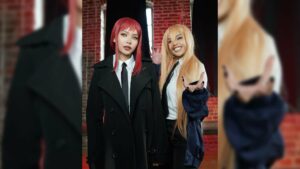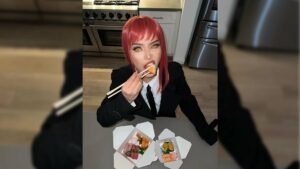 Chainsaw Man season 1 is streaming on Amazon Prime Video and Crunchyroll.
You can check out Bella's official TikTok video down below:
---
---
Follow ONE Esports on Facebook and Twitter for more cosplay news and stories.
READ MORE: Bella slays in bhie-utiful Nezuko cosplay