The Chainsaw Man anime immerses viewers in Tokyo's gritty underworld of devils and their experienced hunters.
Under the supervision of Public Safety official Makima, main character Denji becomes part of a new devil hunter squad and gets to rub elbows with some of the best in the business.
Himeno joins the experimental squad as one of Denji's superiors alongside Aki Hayakawa. Unlike Aki's cold and strict ways, Himeno has a more laid-back attitude and isn't afraid to tease recruits.
Japanese cosplayer Momo Tomomoto perfectly captures the eyepatch-wearing devil hunter as a professional and a drinking buddy.
---
---
Momo Tomomoto shows two different moods in Himeno cosplay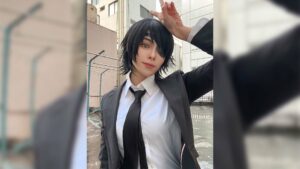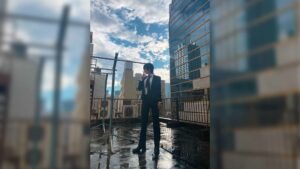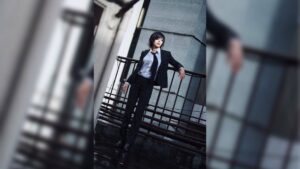 Momo wears the character's devil hunter uniform in her first set of photos. She dons a black suit and completes the look with an eyepatch over her right eye.
In the series, Himeno made a contract with the Ghost Devil to control its right arm in exchange for her right eye.
Momo poses on a city rooftop, which is a common vantage point for devil hunters making their rounds.
The cosplayer also recreates one of Chainsaw Man's more intimate scenes where Himeno invites Denji to sleep over at her place.
As Denji passes out on her bed, Himeno dresses down and keeps her buzz going with a few more beers. Momo nails the look by wearing a dark blue tank top with beer cans by her side.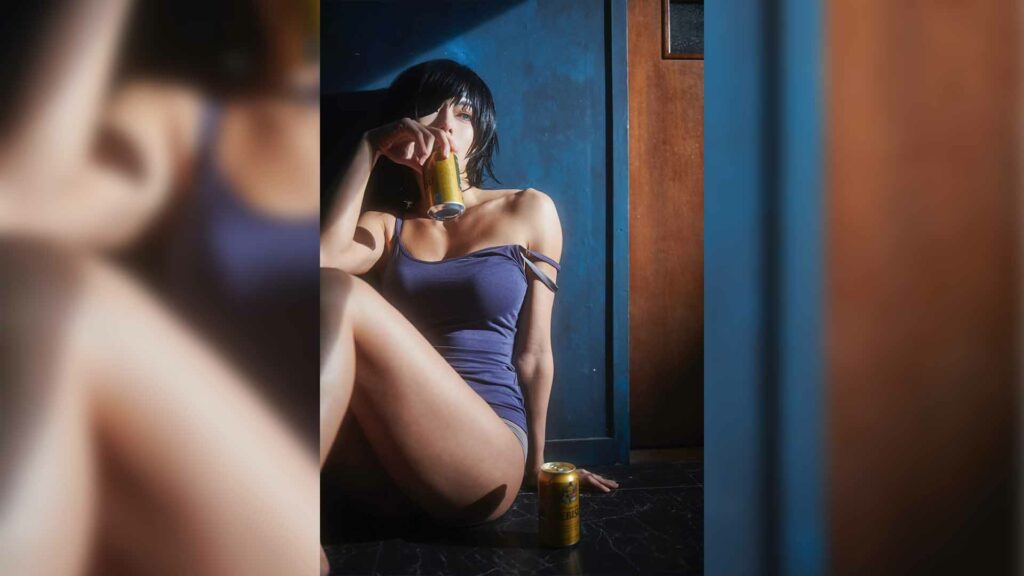 If you'd like to see more of Momo Tomomoto, you can check out her killer cosplay of Quanxi, the first devil hunter.
Follow ONE Esports on Facebook and Twitter for more cosplay stories.
READ MORE: Who is Himeno in Chainsaw Man? Story, personality, first appearance