Updated on January 31, 2 p.m. (GMT+8): Updated with new Season 1 end date.
With Warzone 2.0 and Modern Warfare II Season 1 in full swing, players will already be looking ahead to Season 2 and its new content drop.
The clock is also ticking on the battle pass. If you purchased the battle pass, you'll definitely want to complete all 20 sectors and secure the Olympus King Zeus Operator skin.
Here's everything you need to know about when Season 1 ends.
---
---
Warzone 2.0 and Modern Warfare 2 Season 1 end date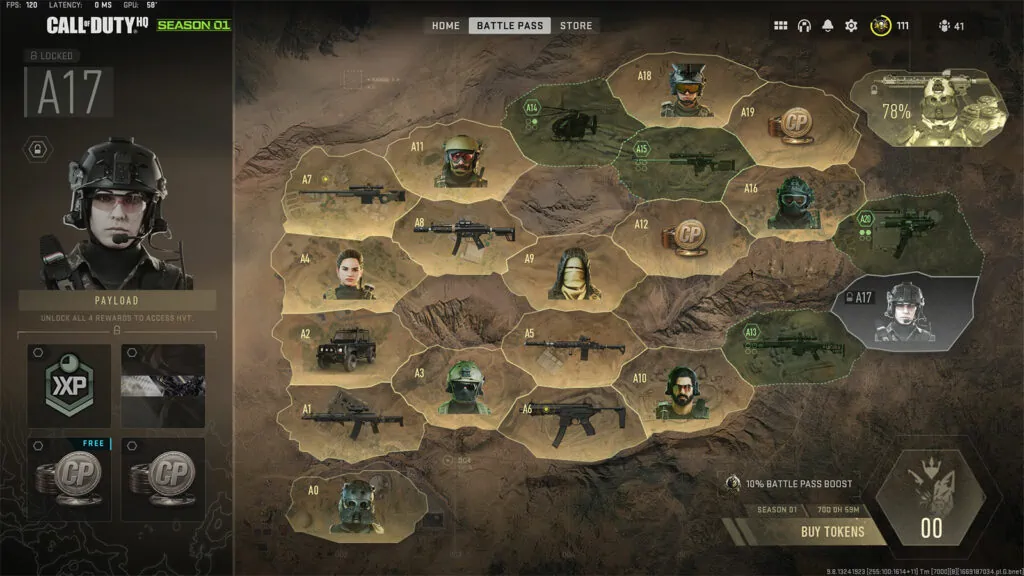 Season 1 is expected to end on February 15, 2023, two weeks later than originally expected.
The season went live on November 16. Infinity Ward is still expected to release additional content mid-season, including new Operators Klaus and Gaz, the Chimera assault rifle, and the fan-favorite Shipment multiplayer map.
The mid-season rollout, or Reloaded update, is expected to drop on December 14, alongside the very first Raids episode, a new three-player cooperative mode.
Not much is currently known about Season 2, but we could see the return of beloved maps like Terminal, Favela, Highrise, and Quarry, according to earlier leaks. The central tower from Rust has also been spotted in the Taraq Ground War map — a good indicator that the classic map will also be coming back.
Elsewhere, Infinity Ward has reportedly confirmed that a major UI and UX overhaul is coming to the game, following fan backlash about the unintuitive navigation.
In the meantime, you have until February to earn all 100 Battle Token Tier Skips.
Learn more about how to get a Stronghold key in DMZ, how to skip the weapon unlock grind, and the best audio settings for clearer footsteps.
READ MORE: How to get Black Site key in Warzone