Kaguya Shinomiya and her eponymous series is back — with a movie that will warm your heart and wet your eyes.
Kaguya-sama: Love is War -The First Kiss That Never Ends- is the series' first go at the big screen, and it doesn't miss a single beat.
The events of season 3 saw Miyuki Shirogane plan an impressive confession using the Shuchiin Academy's Culture Festival as a cover, culminating in a beautiful kiss between the budding sweethearts. The movie picks up right from there, and it's a fantastic ride from start to finish.
Kaguya-sama: Love is War -The First Kiss That Never Ends- is not just about finding love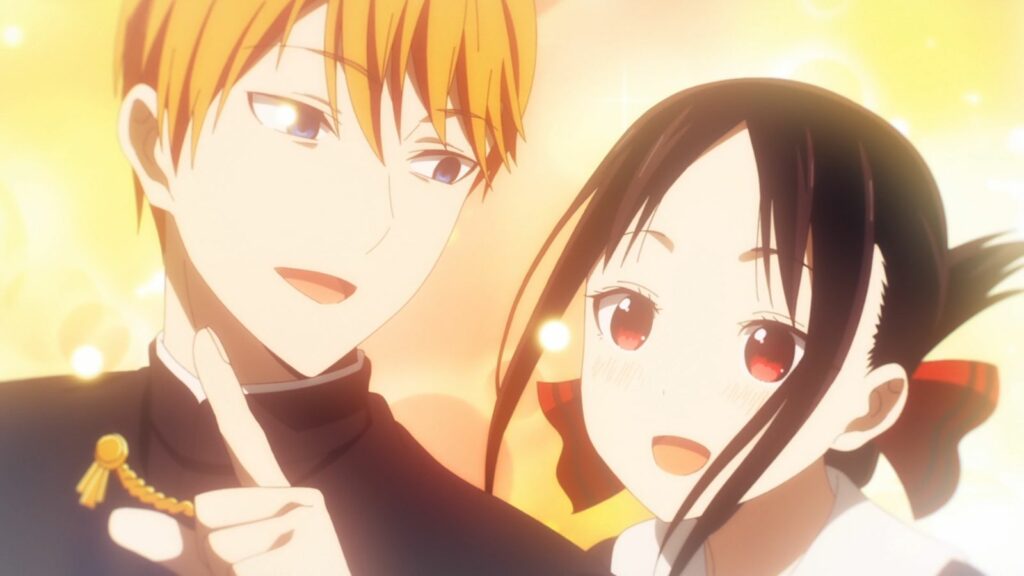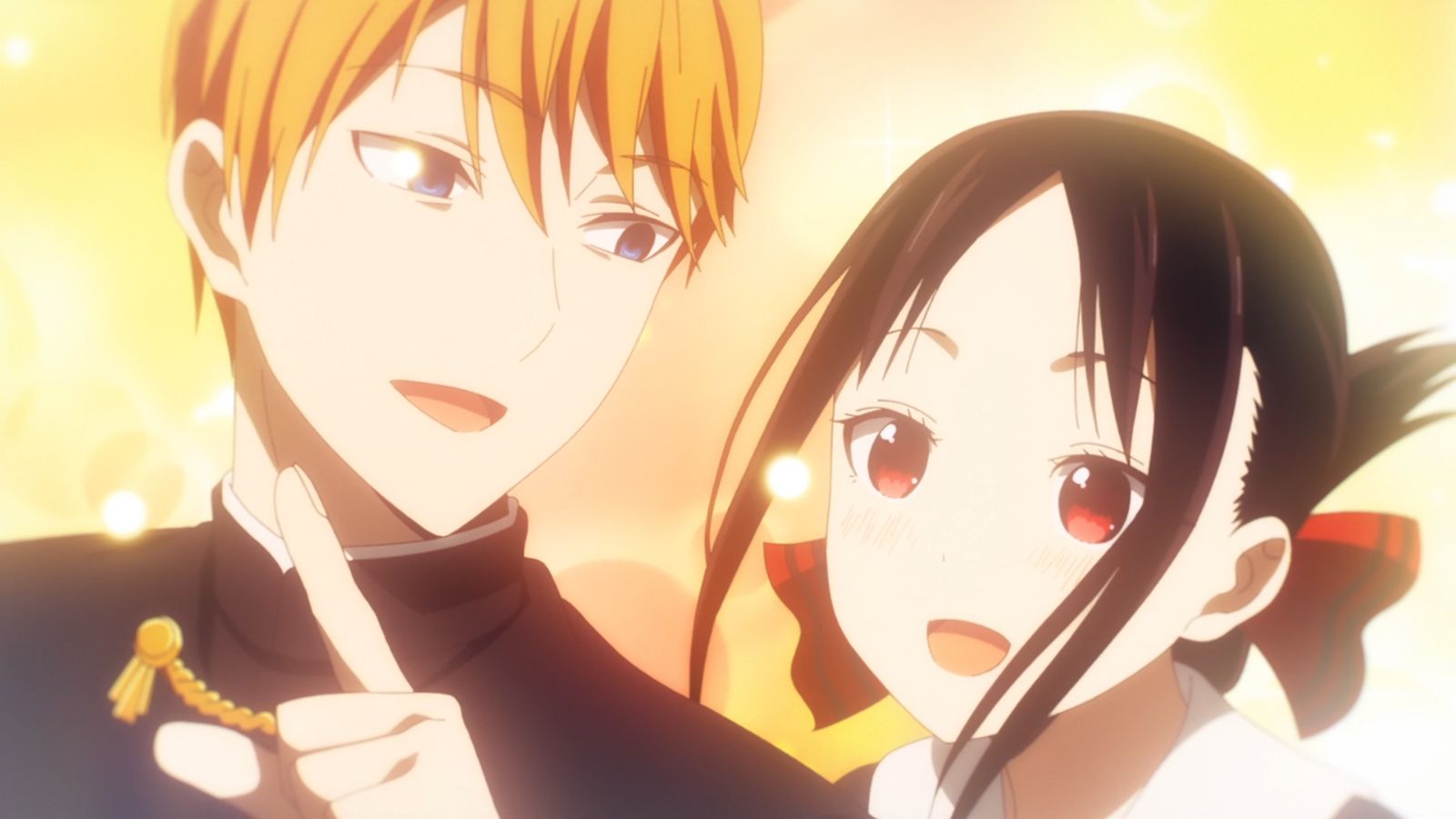 "If you want to enjoy the rewards of being loved, you also have to submit to the mortifying ordeal of being known." — Tim Kreider
Ah, high school romances.
If you're still with your high school sweetheart, good for you! If you aren't, it's impossible to look back without thinking: "Wow, I really didn't know what I was doing."
And who could blame you? As teenagers still trying to find ourselves, how could we be counted on trying to find love?
It's a question that follows the series' main leads, Kaguya Shinomiya and Miyuki Shirogane. While the series' premise so far has been about how the duo's absolute refusal to confess to each other — despite holding secret crushes — lead to hilarious hijinks, the stakes have changed.
The romantic comedy has been comedy first, romance second, for a large part of its run. While the movie remains peppered with amusing, laugh-out-loud, moments, the relationship between Kaguya and Miyuki is put under a microscope. Turns out that the two geniuses, who have been concealing their feelings for so long, have other much more serious issues hiding under the hood.
What follows is an emotional dive into a whirlwind of feelings and questions that we've inevitably experienced in our lives. It's an immaculate examination of not just what makes a relationship tick — but what makes us tick.
---
---
Kaguya-sama movie's production is spectacular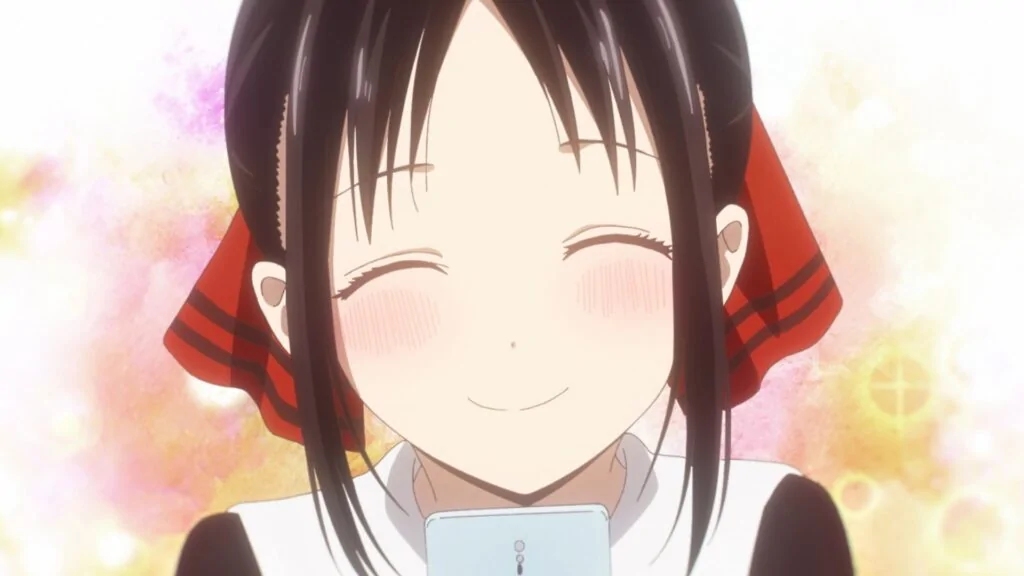 A-1 Pictures continues to bring its A-game to the series. The studio, already praised for its movie-like quality for the series' TV adaptation, did not hold back in this movie.
Everything and everyone looks and feels like they've been bumped up slightly in quality. The animation is clean and snappy, and the art is phenomenal as always.
The actors also show up with impressive range. As expected from characters going through emotional arcs, their voices are affected by their mental states. Praise especially goes to Kaguya's seiyuu, Aoi Koga, who spanned the highs and lows with aplomb.
What does the Kaguya-sama movie cover?
The Kaguya-sama movie comes in at a svelte 96 minutes, and feels like five episodes of the show stitched together, complete with mid-episode eye-catches and gags. Whether the Kaguya-sama binge is something you'll enjoy or not is up to you.
That said, the movie never feels more episodic than at the ending, where a big side plot is left dangling with little else but a small teaser and a funny gag.
The movie is fully canon, following its manga storyline down to a T. It covers chapters 138 to 151, though some parts of the ending were taken from a future episode in order to end the plot on a sweet note. This also means it's nearly impossible to enjoy the film without knowing its prior backstory — only go for this as a Valentine's date if both of you are already familiar with Kaguya-sama.
Should the series receive its fourth season, it's possible that they might go down the Demon Slayer movie route — producing a movie for its ardent fans willing to pay extra for an earlier view, then splitting it up into the appropriate parts for its TV adaptation.
In Singapore, the film is only screening at Golden Village, and you can book your tickets here.
READ MORE: Chainsaw Man sneaker actually rips through devils and toilet paper