Everybody loves a good romance story, and anime shows go all out in building heart-warming relationships with their characters.
Even when they feature lightning-fast ninjas and cosmic school girls, anime never forgets to tug at your heartstrings. For example, Sailor Moon shows that a cosmic-powered heroine can still long for the heart of a mysterious man in a tuxedo.
To celebrate the best love teams in anime, here are the 10 best anime couples that you need to know about.
A heartwarming list of the 10 best anime couples
Inuyasha and Kagome (Inuyasha)
Winry and Edward (Fullmetal Alchemist)
Ryuji and Taiga (Toradora!)
Taki and Mitsuha (Your Name)
Sasaki and Miyano (Sasaki and Mayano)
Naruto and Hinata (Naruto)
Usagi Tsukino and Mamoru Chiba (Sailor Moon)
Vegeta and Bulma (Dragon Ball Z)
Izumi and Kyoko (Horimiya)
Kaguya and Miyuki (Kaguya-sama: Love is War)
Inuyasha and Kagome (Inuyasha)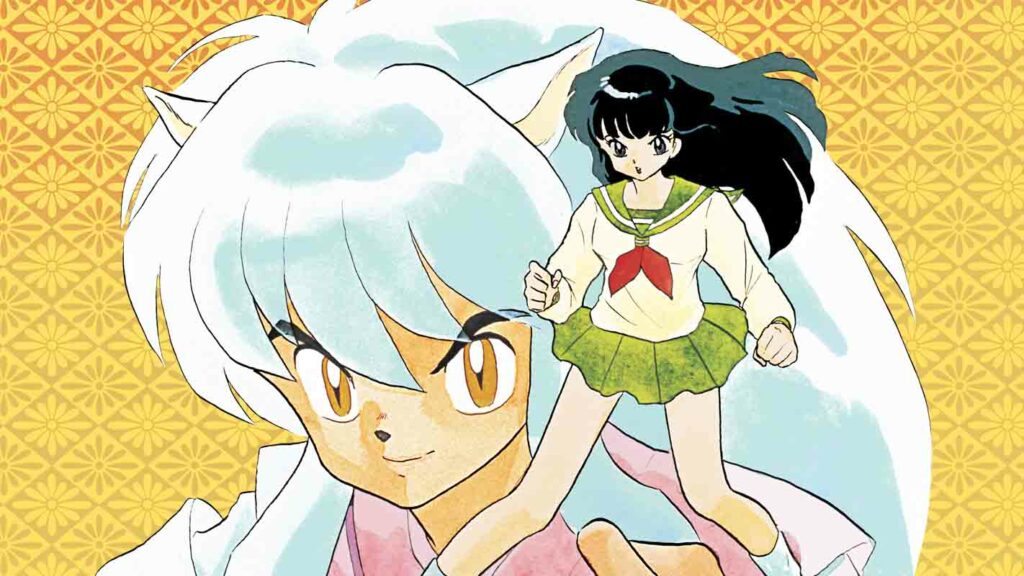 A classic ship in the anime scene is Inuyasha and Kagome from the 2000s anime, Inuyasha.
Witnessing this couple fall in love with each other was a core memory in several fans' childhood. The pair's constant bickering eventually led to an anime fairy tale for the books. An anime power couple, Inuyasha and Kagome conquered worlds, monsters, magic, evil stepbrothers, and revengeful ex-girlfriends just to be with each other.
Winry and Edward (Fullmetal Alchemist)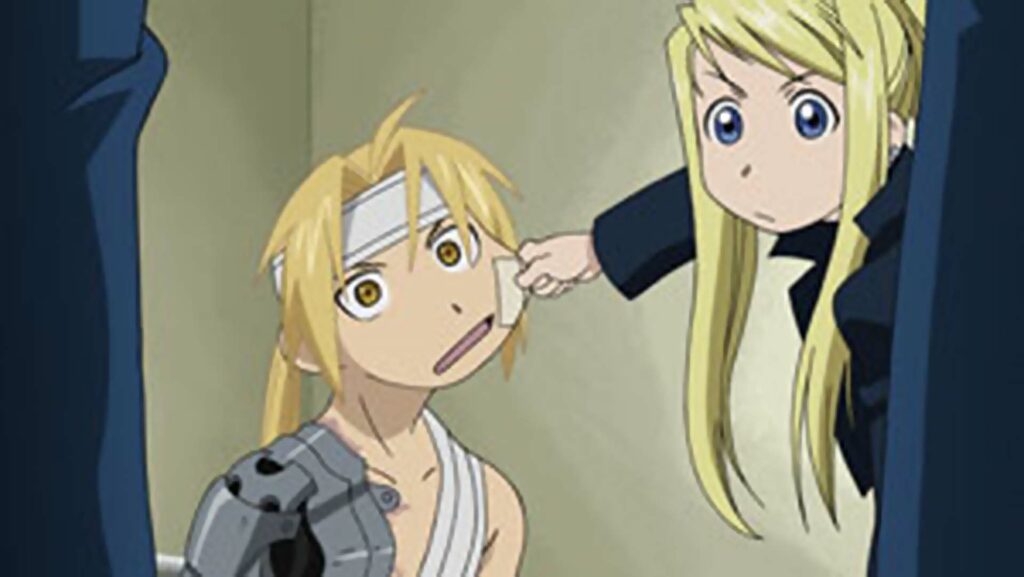 Winry and Edward's relationship in Fullmetal Alchemist is perfectly captured in the phrase, "I can fix him".
Winry Rockbell is so much more than just an automail mechanic to our dear alchemist Edward Elric. After every mission, Ed always ends up with a broken arm and leg and finds himself back at Winry's house for a quick tune-up. This is the only time that they get to spend together and catch up.
Their relationship is quite a slow burn due to Ed's dismissive behavior. While Winry quickly recognizes her feelings, Ed puts his desires on the back burner to keep her safe. During one of their battles, he was willing to put his life on the line to stop Winry from shooting Scar.
Ed also confesses his love in the most alchemical way ever. He cites the Law of Equivalent Exchange, vowing to give half of his life to Winry and vice versa.
Ryuji and Taiga (Toradora!)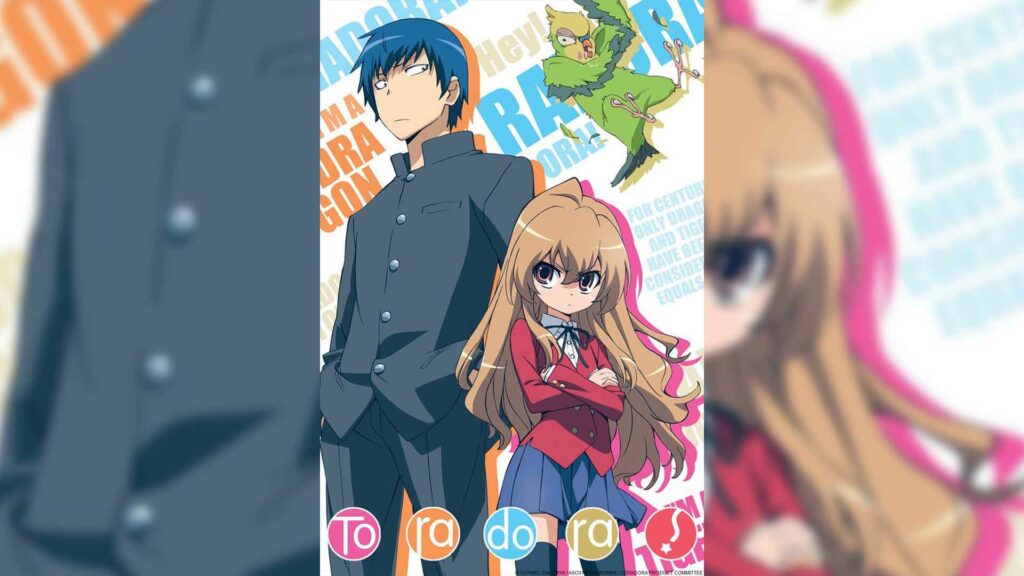 For romcom anime fans, Toradora! will have been a staple from the late 2000s, especially popular for its seemingly light story that quickly delves into deeper, more complicated themes. At the heart of this school-life drama are Taiga and Ryuuji, hence the title, which translates to Tiger x Dragon.
Flipping tropes and leaning hard into how things aren't always as they appear, we're gifted with a male protagonist who enjoys housework and home-making despite his scary face, and a doll-like heroine who packs the strongest punch.
Boy doesn't just meet girl in this hard-hitting series. After crossing paths, the two team up to get their crushes to fall for them which ultimately leads to one of the most iconic anime confessions of all time.
Taki and Mitsuha (Your Name)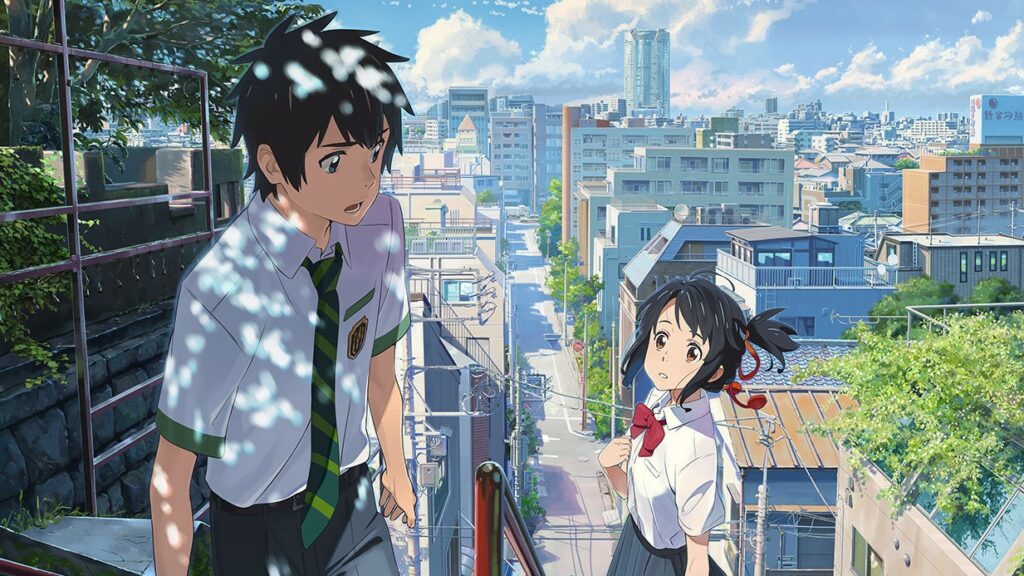 Love conquers all, even time and space, as seen in Makoto Shinkai's masterpiece.
Anime couple Taki and Mitsuha defied all odds in Shinkai's blockbuster movie, Your Name (Kimi no Na wa). Stuck in a Freaky Friday situation, the film protagonists mysteriously get a glimpse of each other's mundane lives, and, as their lives collide, Taki and Mitsuha eventually fall in love with each other.
Sasaki and Miyano (Sasaki and Mayano)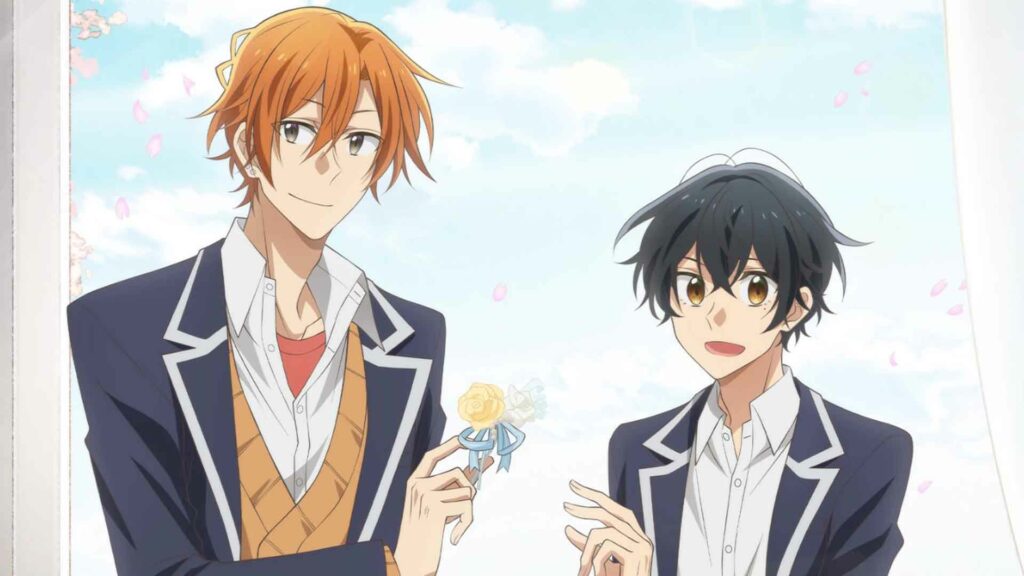 Titular characters Sasaki and Miyano made several fans squeal with joy with their story and sweet beginnings in Studio Deen's 12-episode anime series.
Sharing their love for a popular manga genre, the pair eventually become intimate and develop feelings for each other.
---
---
Naruto and Hinata (Naruto)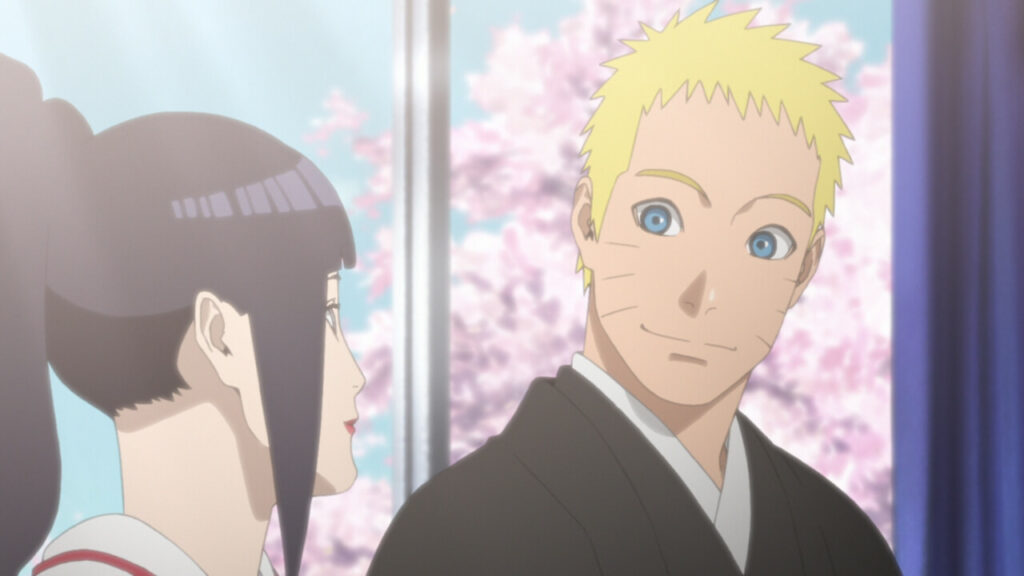 You better believe that Naruto Uzumaki and Hinata Hyuga are the ultimate ninja couple.
Hinata's love for Naruto has been present ever since he saved her from a bunch of bullies when they were kids, but it's not easy keeping the attention of Konoha's hotshot ninja.
As the shy kunoichi builds her confidence and fights for her love, Naruto also learns how to understand and appreciate everything that they've been through as friends and colleagues. Despite having a troubled past of being an outcast orphan, he eventually finds a home with Hinata.
Usagi Tsukino and Mamoru Chiba (Sailor Moon)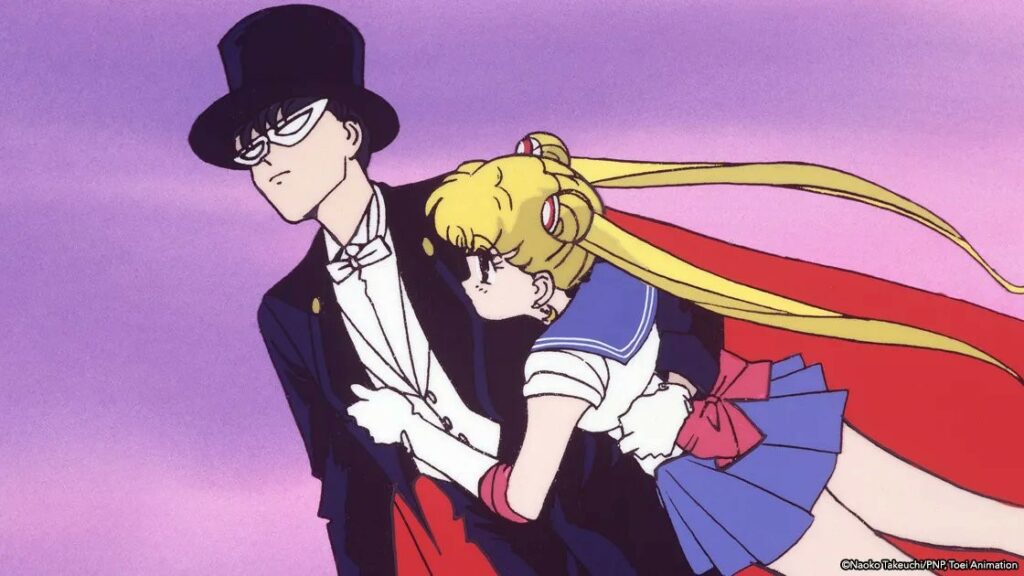 From cute nicknames and stylish outfits, Sailor Moon's Usagi and Mamoru stand out as a stellar couple.
The two initially meet in their hero identities of Sailor Moon and Tuxedo Mask and catch feelings for each other. Lo and behold, the two actually know each other from school, but Usagi dislikes Mamoru, the person behind Tuxedo Mask, for calling her "bunhead".
The two eventually find out about each other's identities and become the ultimate power pairing. Usagi takes center stage as the series heroine while Mamoru supports her endeavors by swinging his cane and throwing roses.
Vegeta and Bulma (Dragon Ball Z)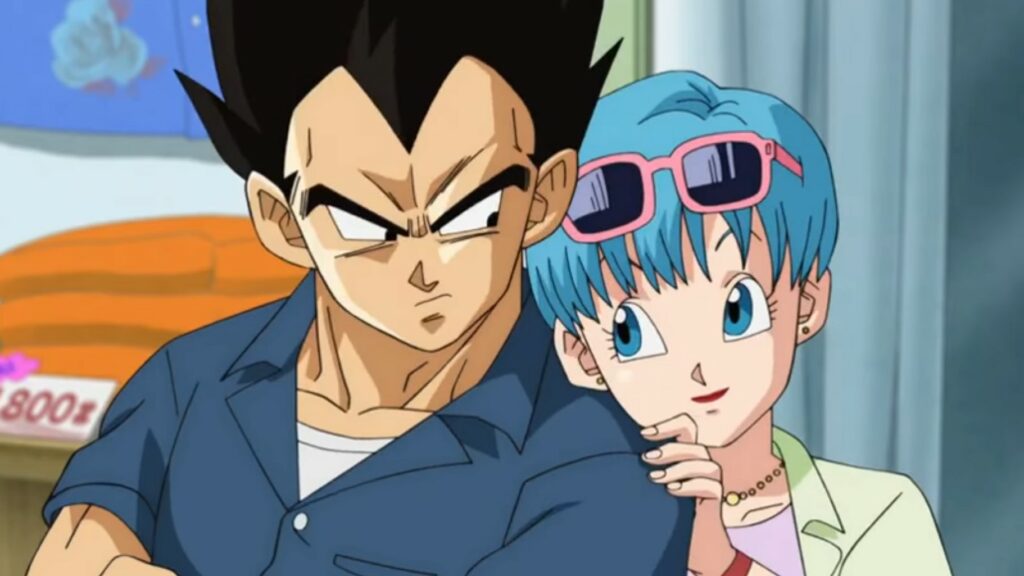 Vegeta and Bulma join this list as the most interesting couple from Dragon Ball Z.
Vegeta is the perfect example of a male tsundere in anime. The proud prince of saiyans answers to no one, except his wife Bulma.
Ever since meeting Bulma, the cold-hearted warrior has slowly transitioned into a family man, now reluctantly spending his days in shopping malls and resorts. He doesn't show too much emotion, but does his best to be a good husband to Bulma.
Though the two get into heated arguments about who needs to wash the dishes, the blue-haired genius usually gets her way. It's always a treat to see the once-ruthless prince make amends with his partner.
Izumi and Kyoko (Horimiya)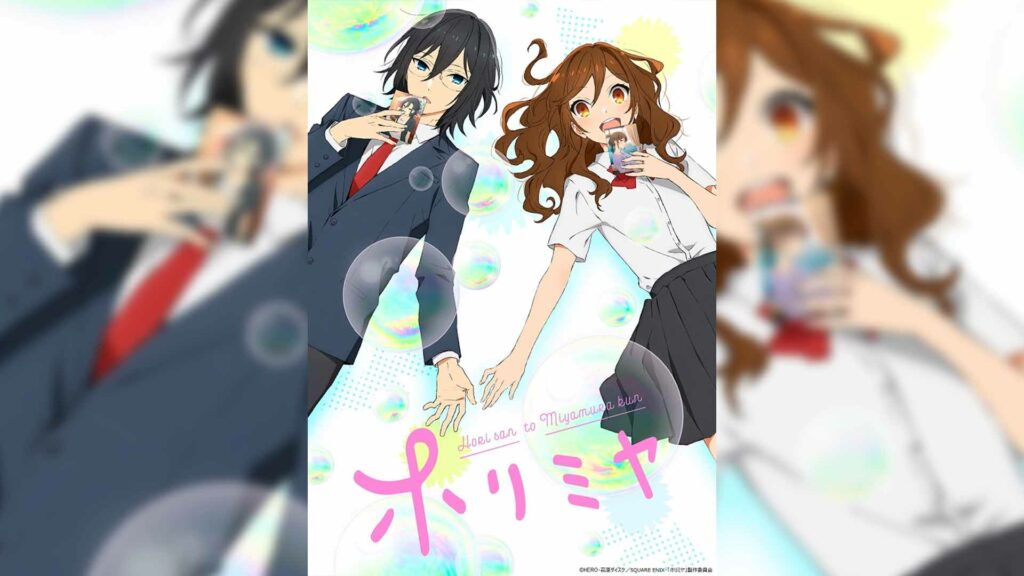 We all want to find that special someone who accepts us for who we really are, but being true to ourselves can be difficult.
Most people who get into a relationship start slowly. They only begin to open up when they finally trust their partner. But this wasn't the case for Kyouko Hiro and Izumi Miyamura.
Izumi is your typical shy guy who keeps to himself in class, while Kyouko is the popular girl in class who does everything right. Unbeknownst to their classmates, the two have different personalities outside of school.
What makes Horomiya different from the other high school romance anime you've seen in the past is that stereotypes are truly thrown in for a loop in the show. Despite their differences, they prove they're a match made in heaven.
Kaguya and Miyuki (Kaguya-sama: Love is War)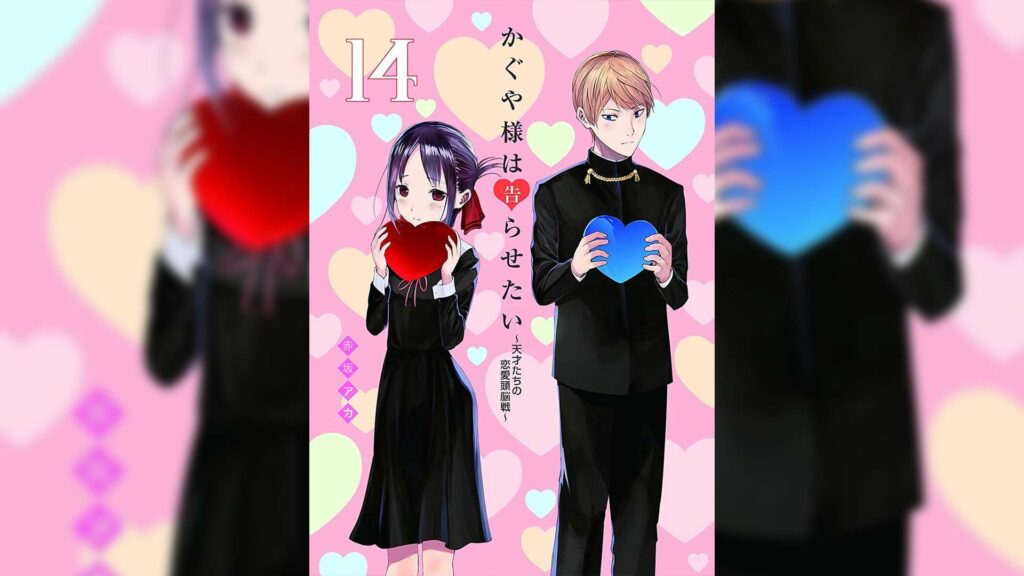 What happens when you put high school and geniuses together? A lot of hormones, a lot of harebrained schemes, and the complete inability to be profess your feelings properly.
All these results in hilarity between the two main characters of Kaguya-sama: Love is War. And while the gag comedy is smart and well-written, it's the mature romance that truly drives the couple and the show forward.
The two high schoolers cannot be more different, with their complicated backgrounds and conspicuous insecurities. But their love for each other — plain from the start for every viewer and almost every character in the show helps them work through their issues. It culminates in a romance that's dramatic and satisfying, instead of always resetting to the status quo — as romcoms are wont to do.
Follow ONE Esports on Facebook and Twitter for more anime news and stories.
READ MORE: Top 3 greatest anime ships only long-time anime fans will know