Trying to determine the best isekai anime of all time can feel like a quest from another dimension.
Under this genre, characters are summoned, reincarnated, or transported into fantastical worlds where the ordinary gives way to the extraordinary. These anime series often beckon viewers on epic adventures that blur the boundaries between fantasy and reality, enveloping them in landscapes of otherworldly realms.
What is isekai in anime?
The isekai genre, a subgenre of Japanese fantasy fiction and anime, revolves around the premise of characters being transported from their ordinary world or reality into a fantastical, often parallel, world.
In these new worlds, protagonists typically possess unique abilities, knowledge, or skills that set them apart. They go on adventures, face challenges, and may have a specific mission or quest to accomplish.
Isekai stories often explore themes of self-discovery, heroism, and the clash between the familiar and the extraordinary. Popular tropes within the genre include protagonists gaining overpowered abilities, forming alliances with companions, and navigating complex political or magical systems in the new world.
The best isekai anime series of all time
---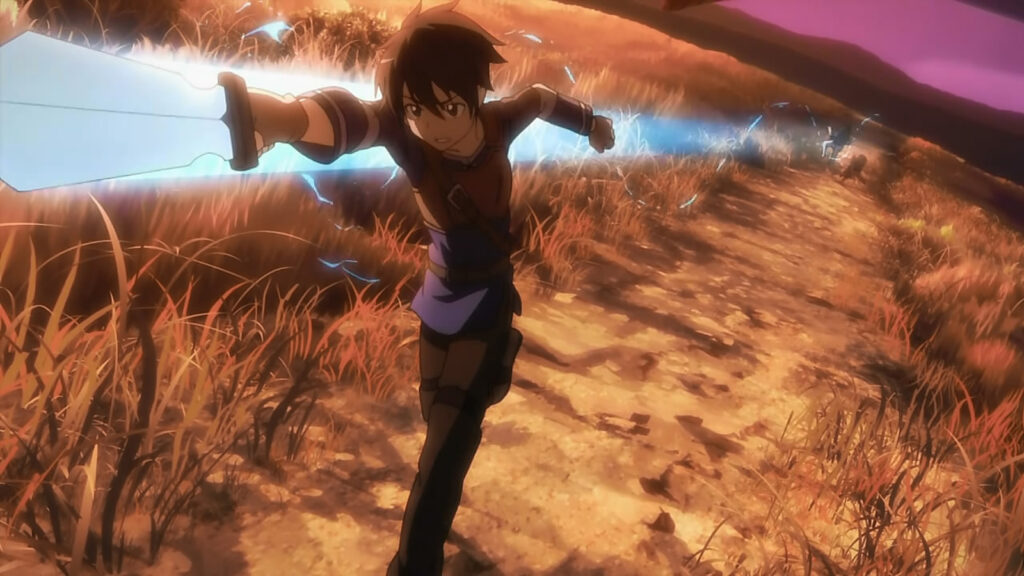 In the virtual reality MMORPG (Massively Multiplayer Online Role-Playing Game) world of Sword Art Online, players find themselves trapped by the creator of the game, Kayaba Akihiko, unable to log out.
To escape, they must clear all 100 floors of the game's massive tower by defeating the final boss on each level. If they die in the game, they die in real life.
Protagonist Kirito, a skilled player, teams up with others as they navigate through perilous dungeons, form bonds, and uncover the mysteries of the virtual world while racing against time to regain their freedom.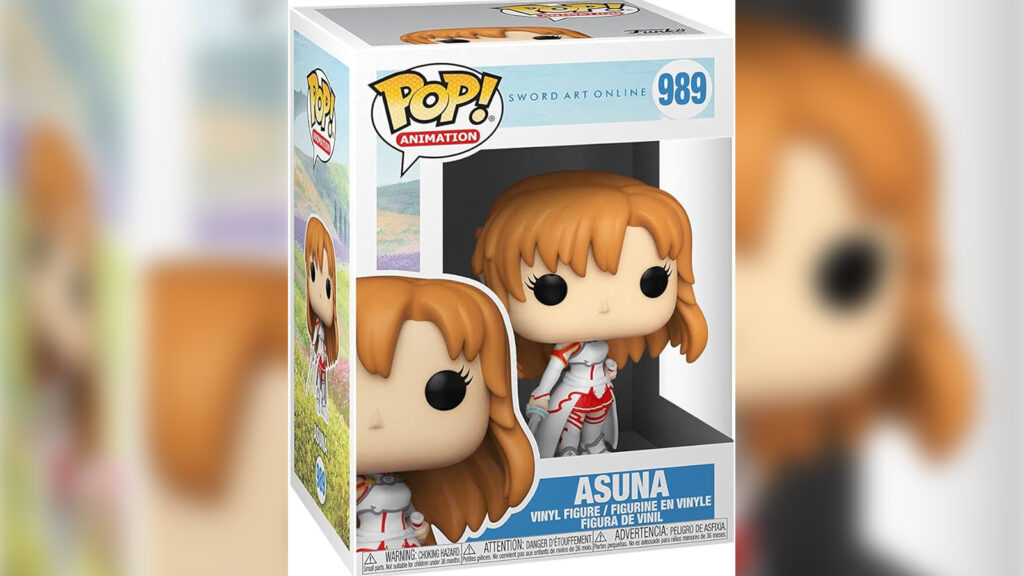 Recommended for: Those who are new to the isekai genre
Why is Sword Art Online the best isekai anime: Regarded as a cornerstone of the isekai genre, Sword Art Online's first season immerses you in a unique MMORPG world. It follows Kirito and his companions as they demonstrate their unwavering determination to survive and reveal the path to achieving overpowered status in this unfamiliar realm.
---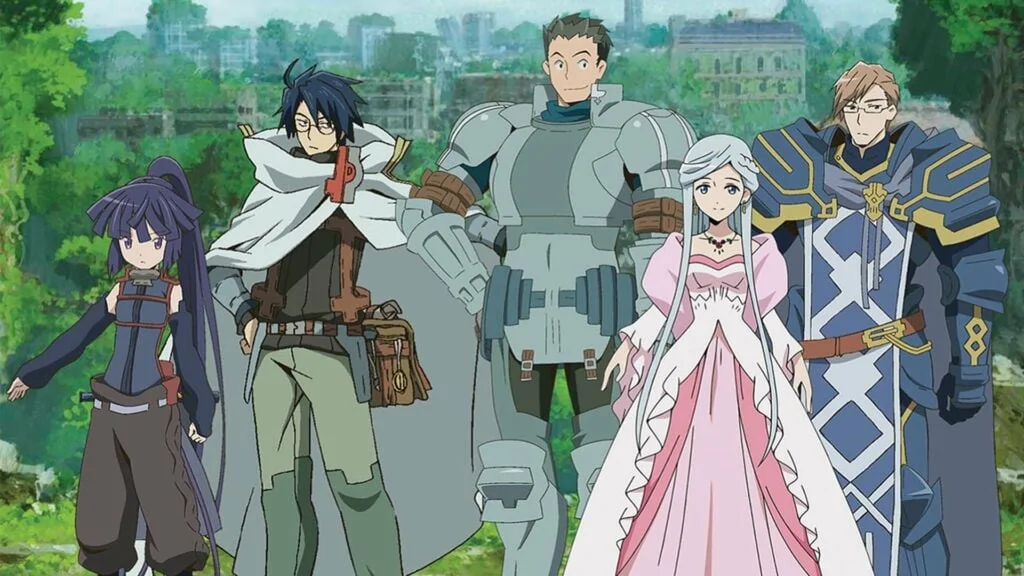 In Log Horizon, thousands of players are mysteriously trapped inside the Elder Tale, a fantasy MMORPG. With no apparent way to log out, they must adapt to their new reality.
Shiroe, a strategic and intelligent player, takes it upon himself to navigate this virtual world and understand the mechanics of their entrapment. Alongside his allies, Naotsugu and Akatsuki, they go on a journey to unravel the secrets of their predicament, forge alliances with other players, and navigate the complex dynamics of a world where the boundaries between the game and reality blur.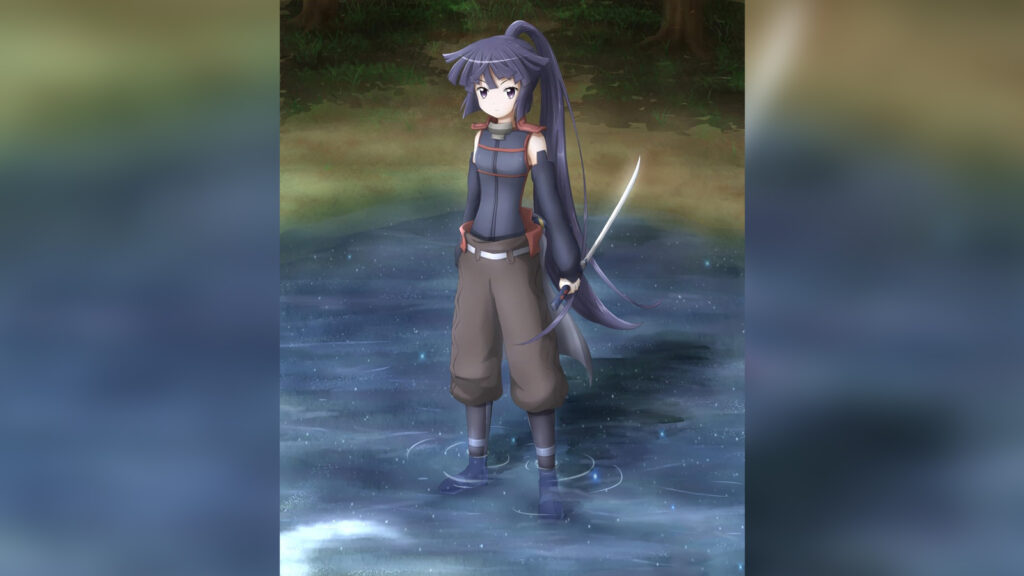 Through strategic gameplay and camaraderie, they aim to find a way back to their original lives while ensuring the survival and well-being of all those stuck in this digital realm.
Recommended for: Fans of isekai who appreciate exceptional world-building
Why is Log Horizon the best isekai anime: Log Horizon's battles are heavily influenced by MMORPG mechanics, featuring numerous technical terms and intricate political elements. The series consistently engages viewers in complex scenarios, making it an excellent choice for those who enjoy delving deep into intricate and strategic storytelling.
---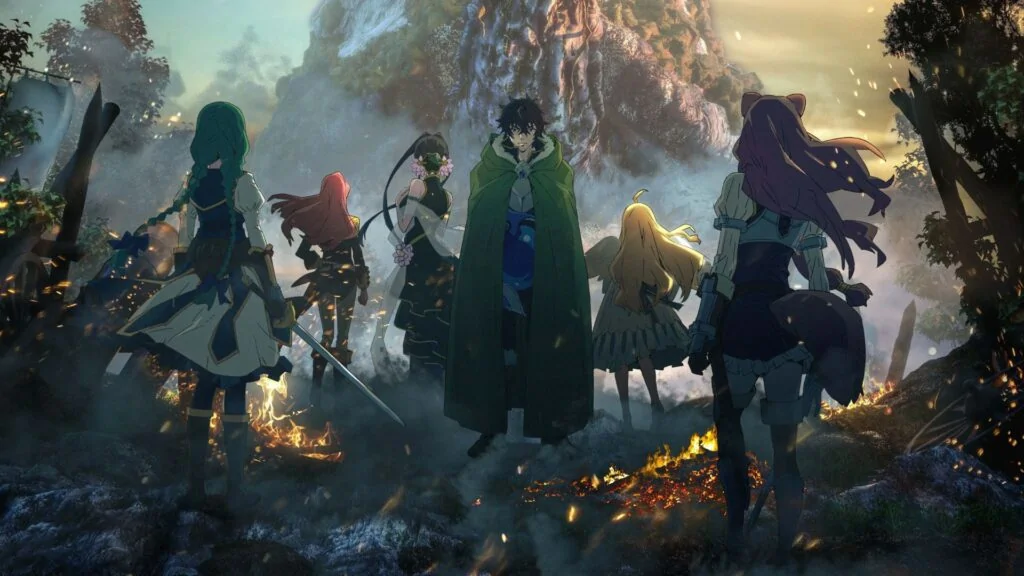 The Rising of the Shield Hero follows Naofumi Iwatani, a young man who is summoned to another world along with three other young men as the Cardinal Heroes, each equipped with a legendary weapon. Naofumi, however, is branded as the Shield Hero and is initially met with scorn and betrayal.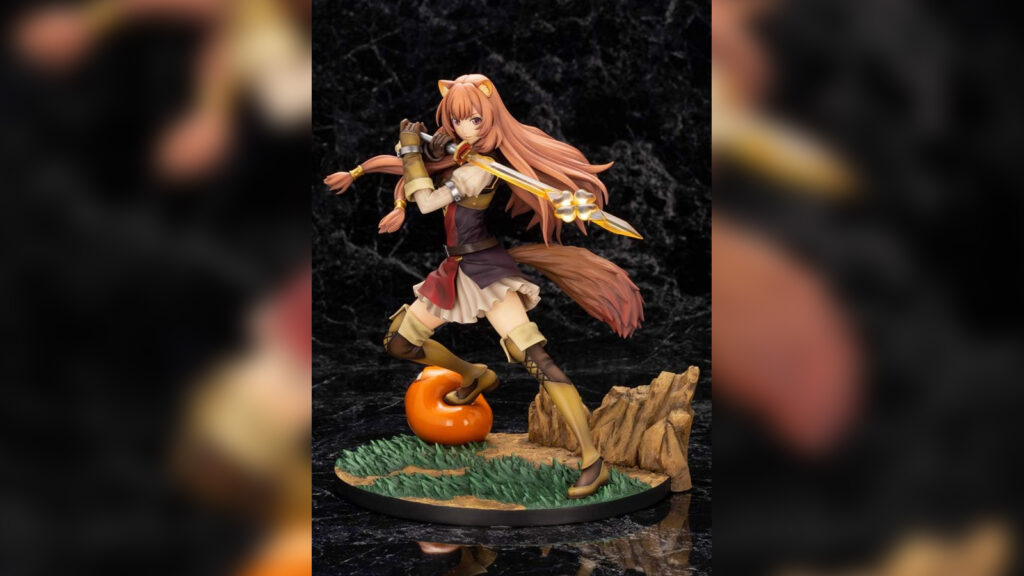 Falsely accused of a crime he didn't commit, Naofumi's trust in people shatters, and he goes on a journey to become stronger on his own. Picking up his trusty companion, a demi-human named Raphtalia, and other unlikely allies, he strives to clear his name, protect the kingdom from waves of catastrophe, and ultimately uncover the mysteries of this new world while discovering the true meaning of heroism.
Recommended for: Anyone looking for a feel-good hero story
Why is The Rising of the Shield Hero the best isekai anime: The Rising of the Shield Hero looks into the idea that life can be unfair, and it places Naofumi into a harsh reality. In a departure from the common trope of overpowered isekai protagonists, this anime delves into the essence of heroism, illustrating how one can remain resolute and unwavering in the face of adversity and challenges.
---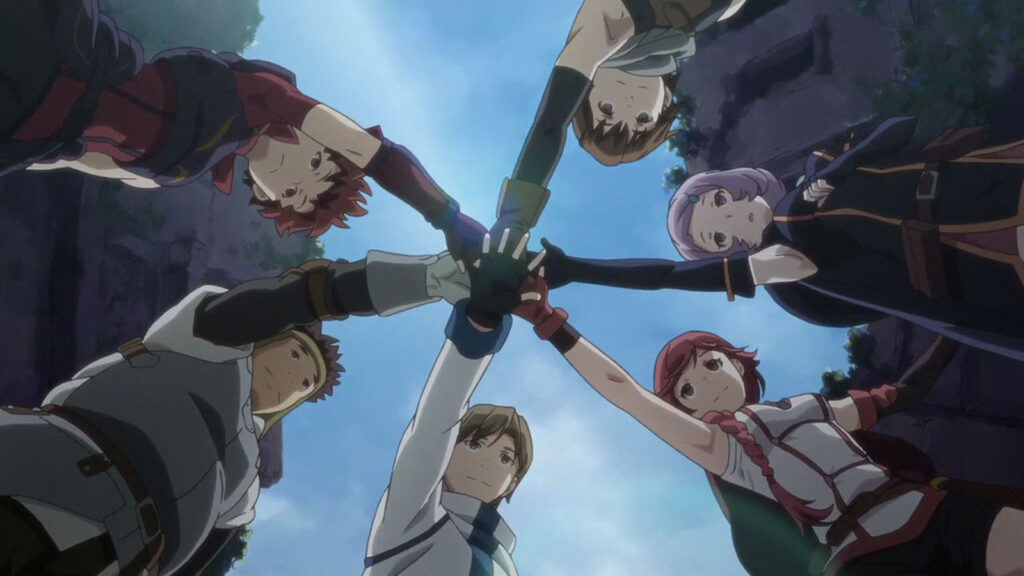 In Grimgar of Fantasy and Ash, a group of strangers awakens in a mysterious fantasy world with no memories of their past lives. They are forced to adapt to their new surroundings and take on the roles of adventurers to survive.
The story primarily follows Haruhiro and his party as they struggle to make ends meet in this perilous world, battling monsters and navigating the complexities of their new lives. As they form bonds and hone their skills, they seek to uncover the truth about their existence in this mysterious realm and find a way back home while facing the harsh realities of survival in a world where death is all too real.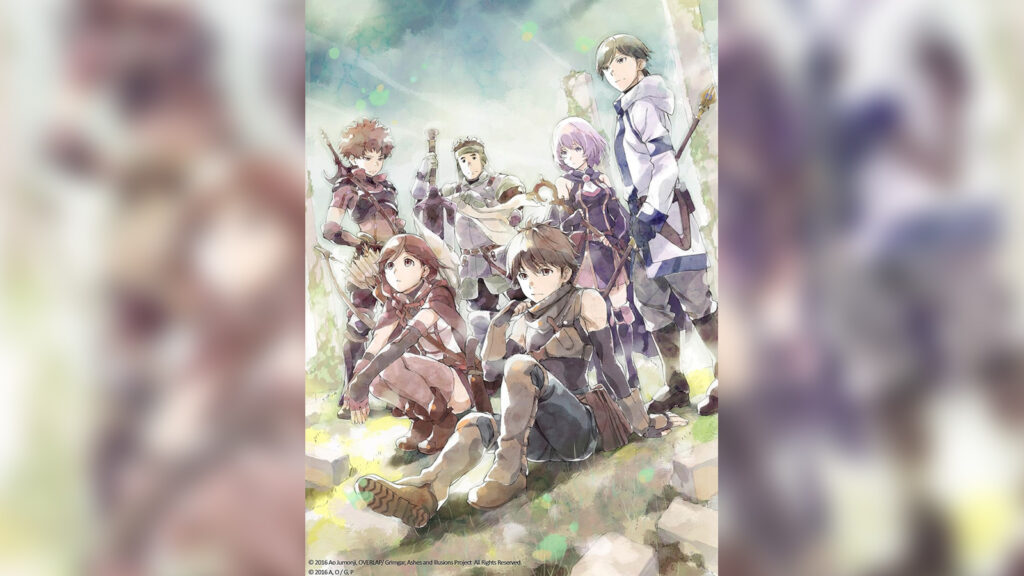 Recommended for: Those who appreciate a more leisurely-paced isekai story
Why Grimgar of Fantasy and Ash is the best isekai anime: Forget about all the action, forget all about the glamour — Grimgar of Fantasy and Ash offers a grittier perspective on the isekai genre. Through a deliberate, slow-burning storyline, the anime explores the theme of survival in the face of uncertainty and highlights the unyielding resilience of its characters. In this series, no one is safe, and the idea of plot armor is non-existent.
---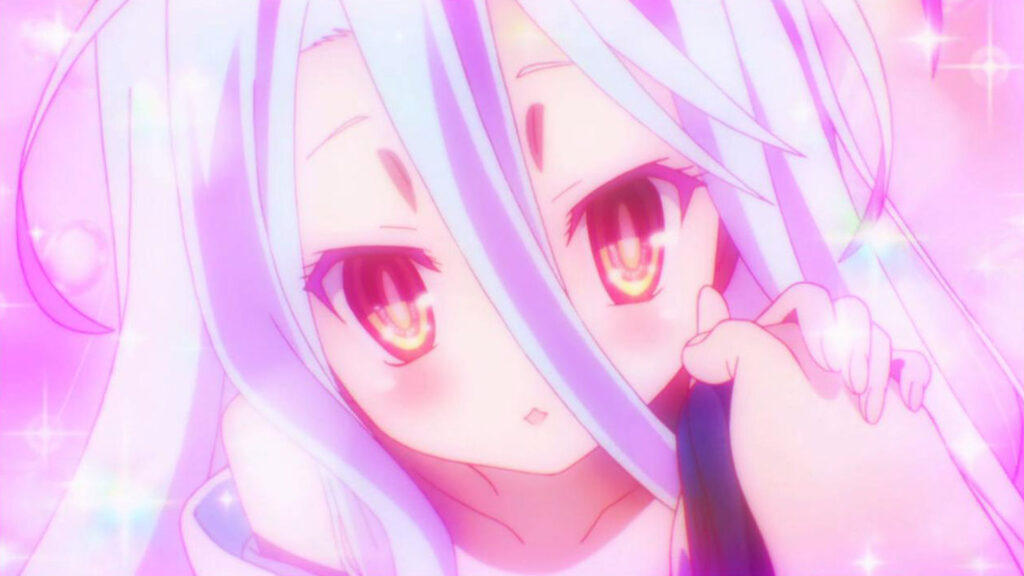 Siblings Sora and Shiro, unbeatable gaming prodigies known as Blank, are transported to a fantastical world governed by games rather than violence. There, they navigate a reality where conflicts are resolved through various challenges, from chess to card games.
With their unmatched intellect and strategic skills, they aim to conquer the sixteen sentient races and challenge the enigmatic entity Tet, the One True God, for supremacy.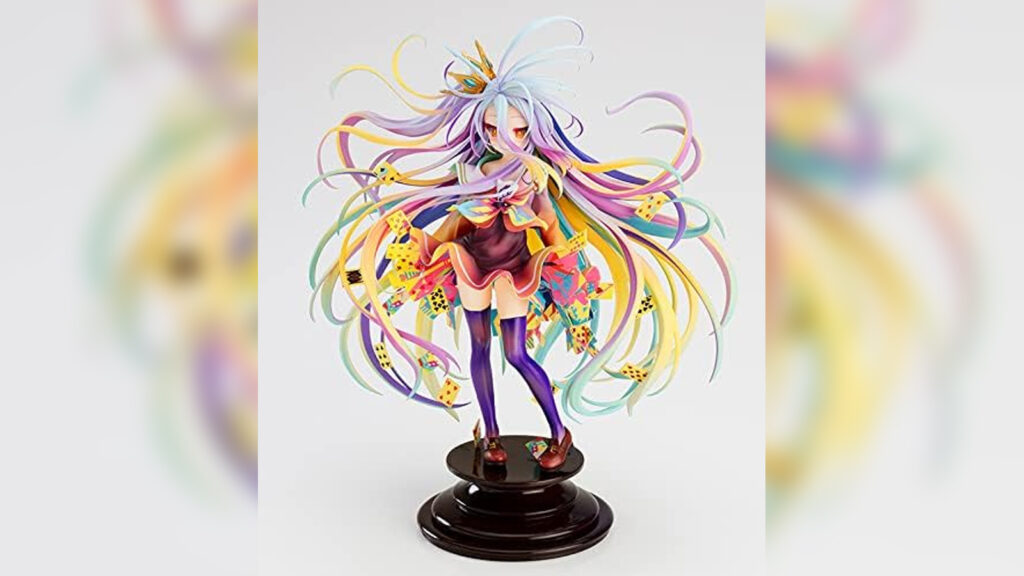 Recommended for: Gamers and anyone who enjoys having their minds challenged
Why is No Game No Life the best isekai anime: Diverging from the typical MMORPG setting, No Game No Life immerses fans in a vibrant world centered around games. The captivating elements of Disboard, its inhabitants, and the rules that govern it, combined with the dynamic duo of Sora and Shiro, are what truly set this anime apart in the genre.
---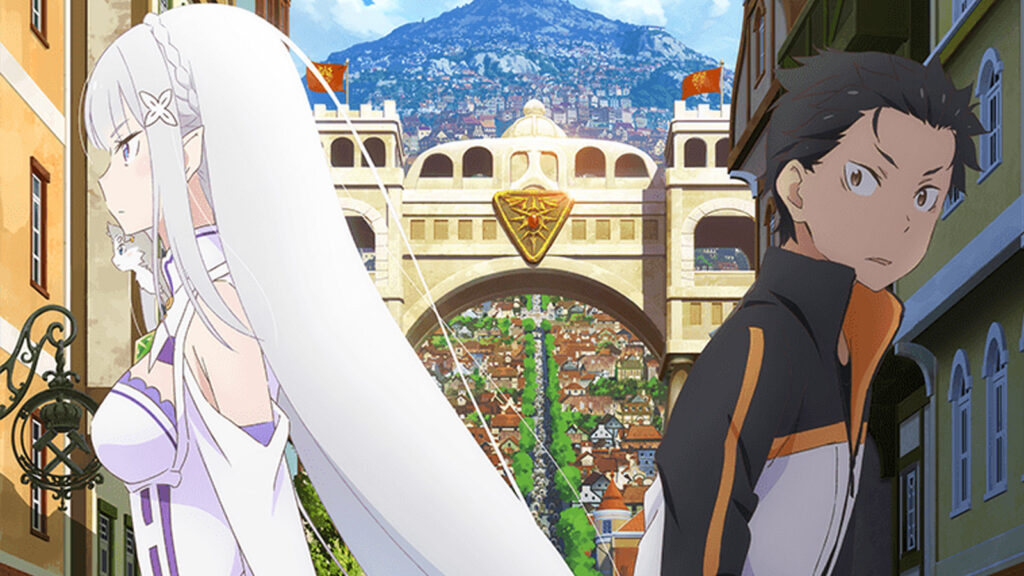 Re:Zero follows the story of Subaru Natsuki, a young man who suddenly finds himself transported to a fantasy world. He discovers he can return from death, but each revival comes with new challenges and tragedies.
Subaru goes on a journey to uncover the mysteries of this world, relying on his unique power to save those he cares about, including a half-elf named Emilia. Along the way, he faces powerful adversaries and confronts his vulnerabilities.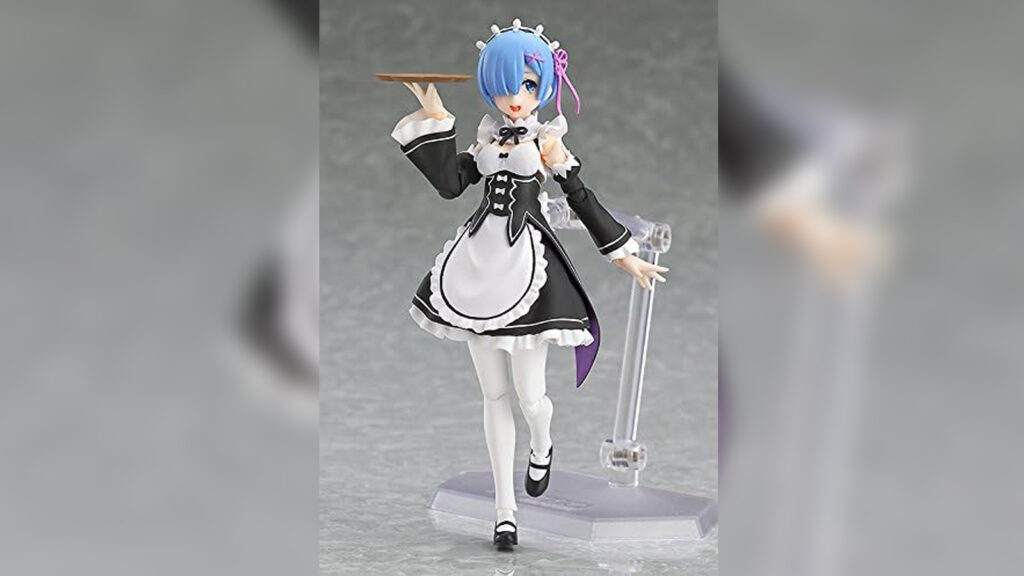 Recommended for: Fans who are in for great character development
Why Re:Zero – Starting Life In Another World is the best isekai anime: Re:Zero is an emotional roller coaster that skillfully crafts the main character's growth. Unlike many isekai, the protagonist doesn't possess instant, overwhelming power, and the series takes its time with essential world-building. The intricately designed world doesn't rely on simplistic video game mechanics, setting it apart. This series boldly diverges from typical isekai fare, embracing drama, psychological depth, and elements of thriller and gore not commonly found in the genre.
---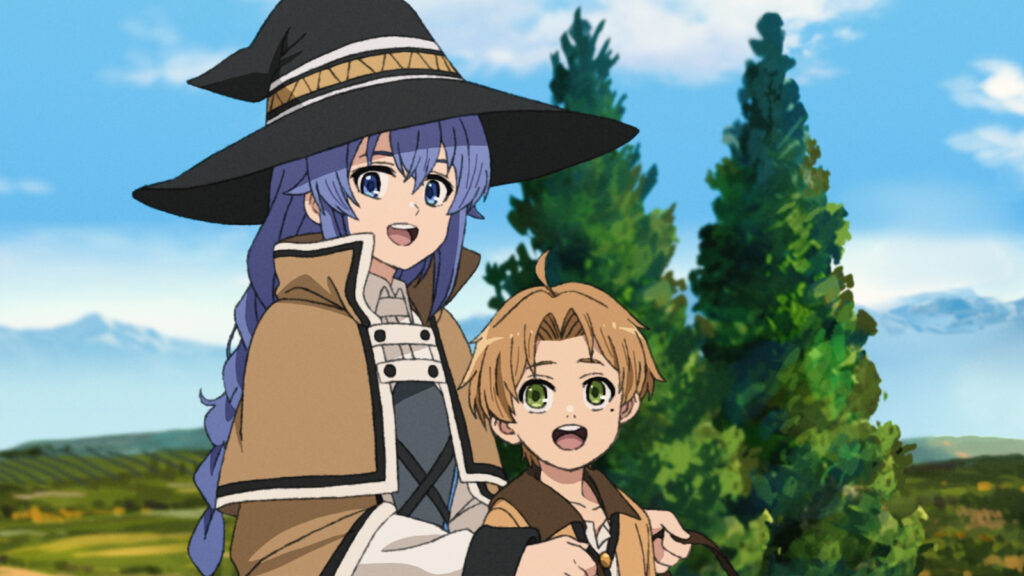 "Mushoku Tensei" centers around the life of a 34-year-old Japanese NEET named Rudeus Greyrat, who is reincarnated into a magical world as a baby after dying in his previous life.
In his new life, he resolves to make the most of his second chance and become a skilled mage. Guided by his knowledge from his previous life, he navigates the intricacies of a world filled with magic, monsters, and complex relationships.
As he grows, Rudeus goes on adventures, forms deep connections, and unravels the secrets of this fantastical realm while striving to make amends for his past and become a better person.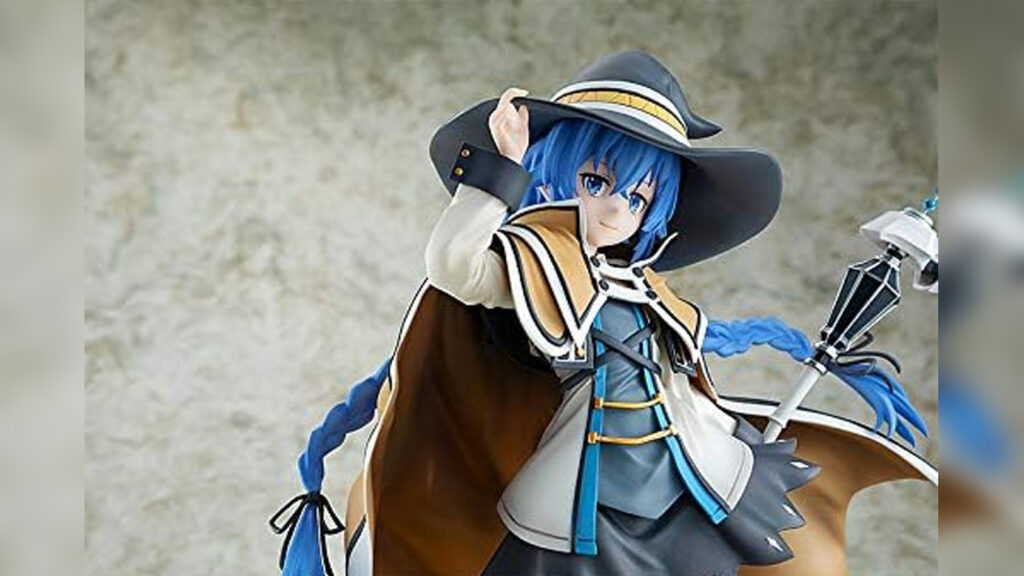 Recommended for: Those who prefer a leisurely pace when watching isekai series.
Why Mushoku Tensei: Jobless Reincarnation is the best isekai anime: Mushoku Tensei is undoubtedly one of the finest isekai anime series out there, boasting exceptional characters, a compelling narrative, and rich world-building. It diverges from the common trope of protagonists instantly gaining power, emphasizing that true strength is earned over time. Notably, among light novel readers, Mushoku Tensei is revered as the "Grandfather of Isekai" for its role in popularizing various genre tropes, such as the classic "getting hit by a truck" scenario.
---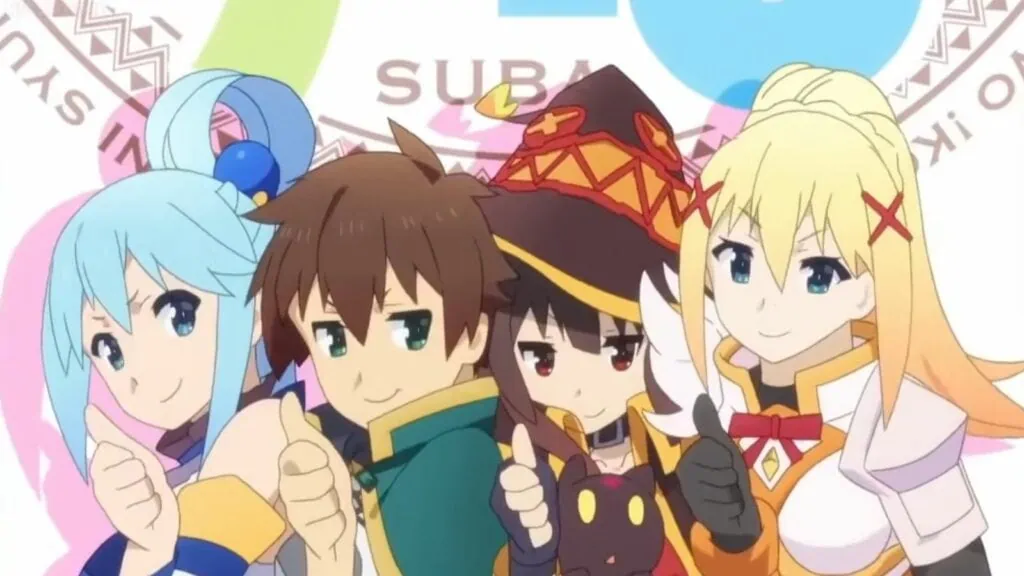 KonoSuba: God's Blessing on This Wonderful World! revolves around Kazuma Satou, a young man who dies in a rather embarrassing way and is offered a chance to be reborn in a fantasy world.
In a twist of fate, he chooses to take the goddess Aqua with him to this new world. Together, they form a hilariously dysfunctional party of adventurers, including a mage who can only use explosion magic, and a crusader with an unusual masochistic streak.
Their ineptitude and humorous interactions lead to comedic misadventures as they take on quests and challenges in a world filled with monsters and magic. The series is known for its unique blend of fantasy, comedy, and satire.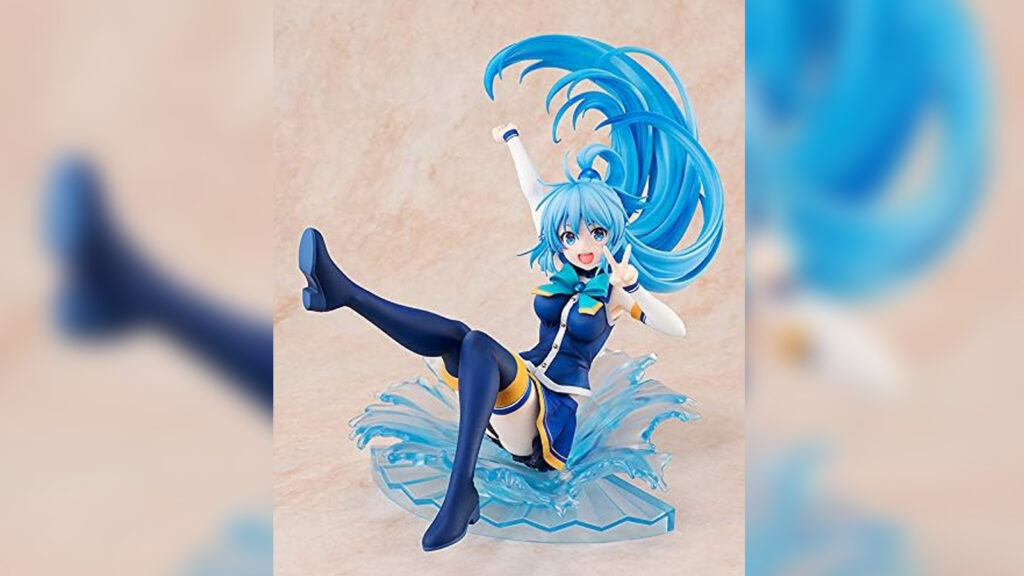 Recommended for: Anyone who needs a good laugh
Why KonoSuba is the best isekai anime: Get ready to burst into laughter with KonoSuba. This isekai anime stars a wonderfully unconventional group of adventurers guaranteed to brighten your day. The show adopts a lighthearted and comical tone, gleefully poking fun at the usual tropes found in anime and Japanese RPGs. What sets it apart is its refreshing take on the genre: the protagonist, Kazuma, is anything but overpowered, and his comedic struggles and mishaps add depth and humor to the storyline.
---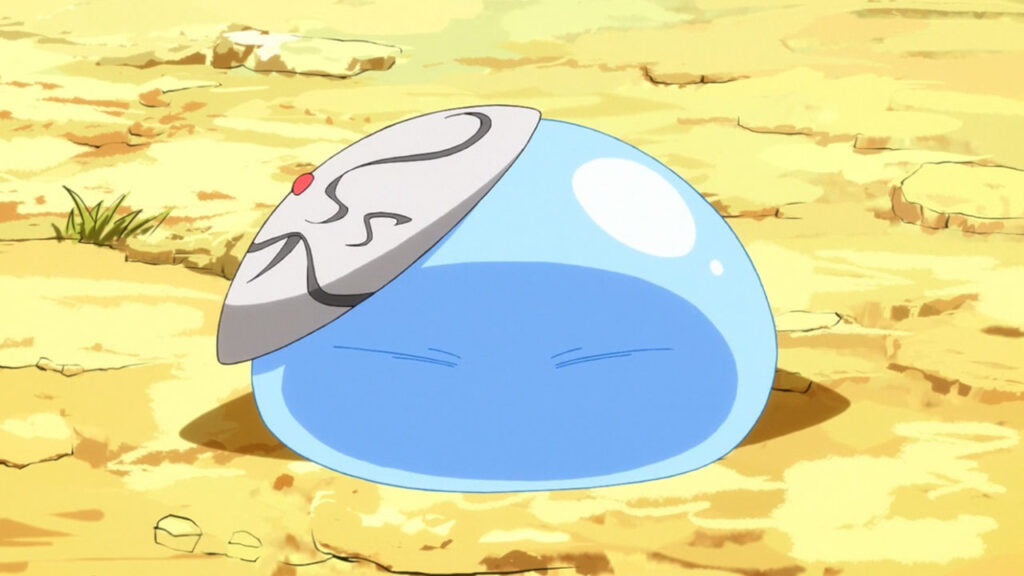 That Time I Got Reincarnated as a Slime follows the story of Satoru Mikami, a 37-year-old office worker who is killed in a stabbing incident and unexpectedly reincarnated as a sentient slime in a fantasy world.
In this new form, Rimuru Tempest, he discovers that he possesses unique abilities, including the power to absorb other creatures and gain their skills. Rimuru quickly befriends various monsters and beings, ultimately establishing a diverse and prosperous community in the Great Forest of Jura.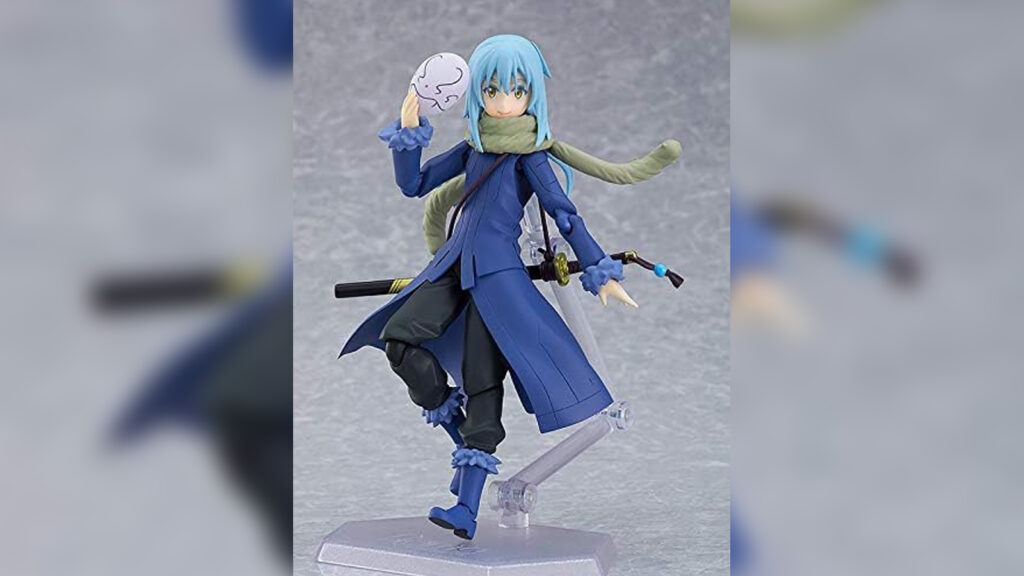 Recommended for: Those seeking a lighthearted and comedic viewing experience
Why is That Time I Got Reincarnated As A Slime the best isekai: That Time I Got Reincarnated as a Slime can be thought of as a more wholesome counterpart to the Overlord anime. It essentially offers a power fantasy with a heartwarming touch, featuring compelling characters and an intriguing world.
---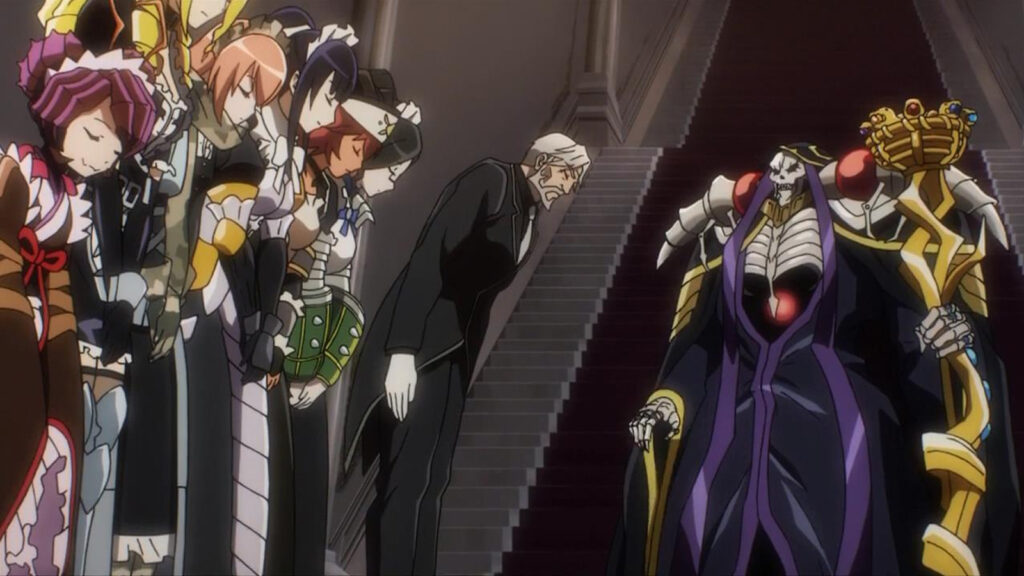 In Overlord, the virtual reality MMORPG Yggdrasil is about to shut down, but Momonga, a powerful player and guild leader, decides to stay logged in until the end. To his surprise, the game world remains active even after the servers should have shut down.
Trapped as his in-game avatar, an immensely powerful undead overlord, Momonga sets out to uncover the mystery behind this anomaly and find other players who might have stayed online. As he explores the world, he realizes that the NPCs (Non-Player Characters) have developed personalities and emotions of their own.
Determined to become the ultimate ruler in this new reality, Momonga begins a quest to conquer the land, discovering dark secrets and facing formidable challenges along the way.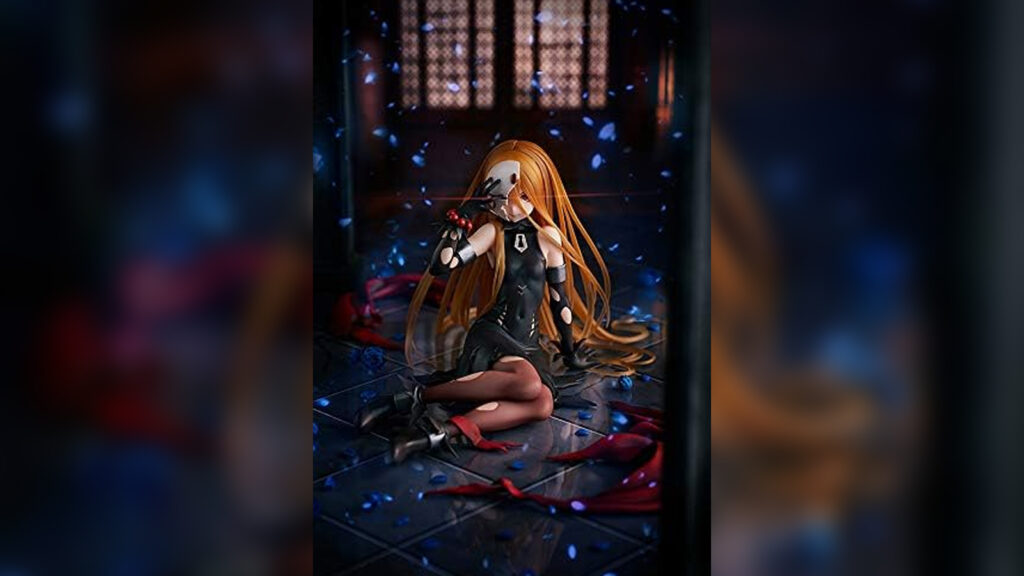 Recommended for: Dark fantasy aficionados
Why Overlord is the best isekai anime: Overlord breaks away from the traditional hero and adventurer archetypes by featuring a genuinely evil protagonist, which is a refreshing change of pace. What truly elevates the anime is not just its cunning and complex main character but also its vibrant ensemble of supporting characters, each with their own unique goals, alliances, and motivations.
---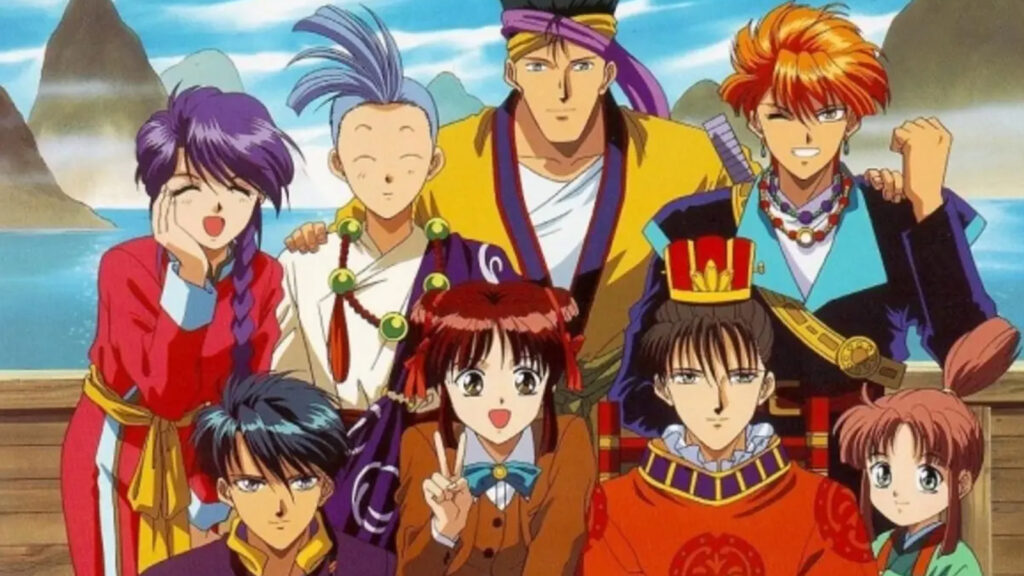 Fushigi Yugi tells the story of Miaka Yuki and Yui Hongo, two high school girls who discover a mysterious book in their school's library, "The Universe of the Four Gods." Transported into the book's world, ancient China, they become part of an epic adventure.
Miaka becomes the Priestess of Suzaku, destined to gather the seven Celestial Warriors of Suzaku to summon the god and obtain three wishes. Yui, on the other hand, becomes the Priestess of Seiryu and falls into conflict with Miaka.
As Miaka's journey unfolds, she forms deep bonds with the Celestial Warriors, faces political intrigue, and strives to save the kingdom of Konan while seeking to return home to the real world.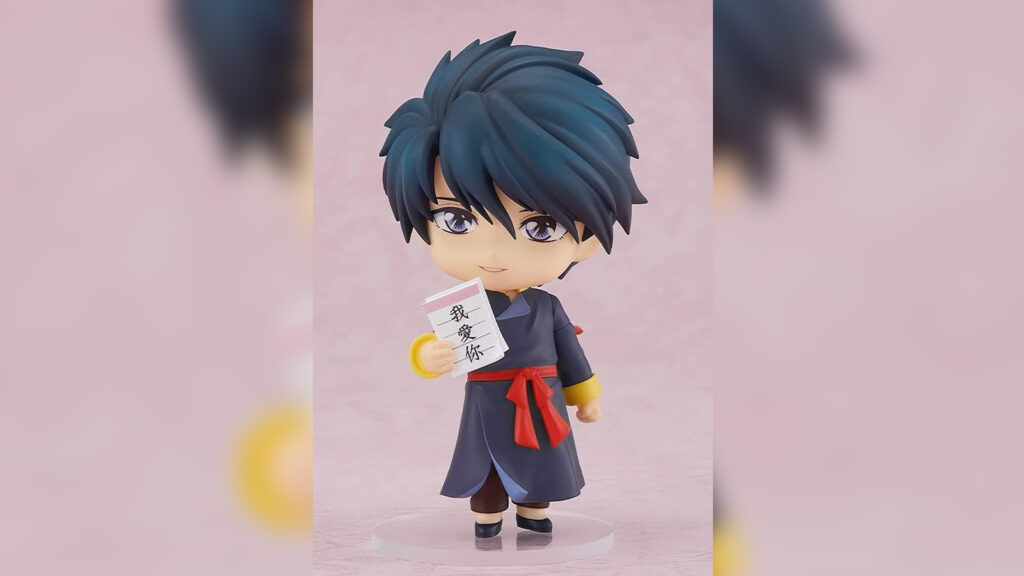 Recommended for: Fans who are looking to relive nostalgia through the isekai genre
Why Fushigi Yugi is the best isekai anime: Fushigi Yugi offers a blend of romance, adventure, action, and superpowers, making it a classic anime beloved by 90s kids. It was one of the pioneers of the isekai genre, introducing viewers to a world of magic and destiny. The romantic elements, especially the idea of fate and "if it's meant to be, it will be," will keep you engrossed and perhaps leave you craving for more.
---
Just a heads up, some of the links on ONE Esports are affiliate links. This means if you click on them and make a purchase, we may earn a small commission at no additional cost to you. It's a way for us to keep the site running and provide you with valuable content. Thanks for your support!
READ MORE: From East Blue to Wano Country: The best One Piece Luffy figures for every budget