The final matches of the Wild Rift SEA Icon Series Preseason are well underway, with RSG already taking the title in Vietnam.
Winning an intense series against Divine Esports, RSG was able to finish with a 3-2 score and become the first champion of the SEA Icon Series.
The victory came as a surprise to the team, as they had apparently yet to win a single match during training.

"We trained about 30-40 matches with teams in the SEA and Vietnam regions, but we haven't won a single match," shared RSG AD carry, Lamsu.

Game 1
RSG had the early game advantage in Game 1, as RSG Cozy's Lee Sin controlled the lanes. However, as the match progressed, Divine's lineup of Annie, Jarvan, and Miss Fortune crushed RSG in teamfights. In addition, DV Kuzan's Akali targeted the more vulnerable members of RSG, and Divine easily took Game 1.
Game 2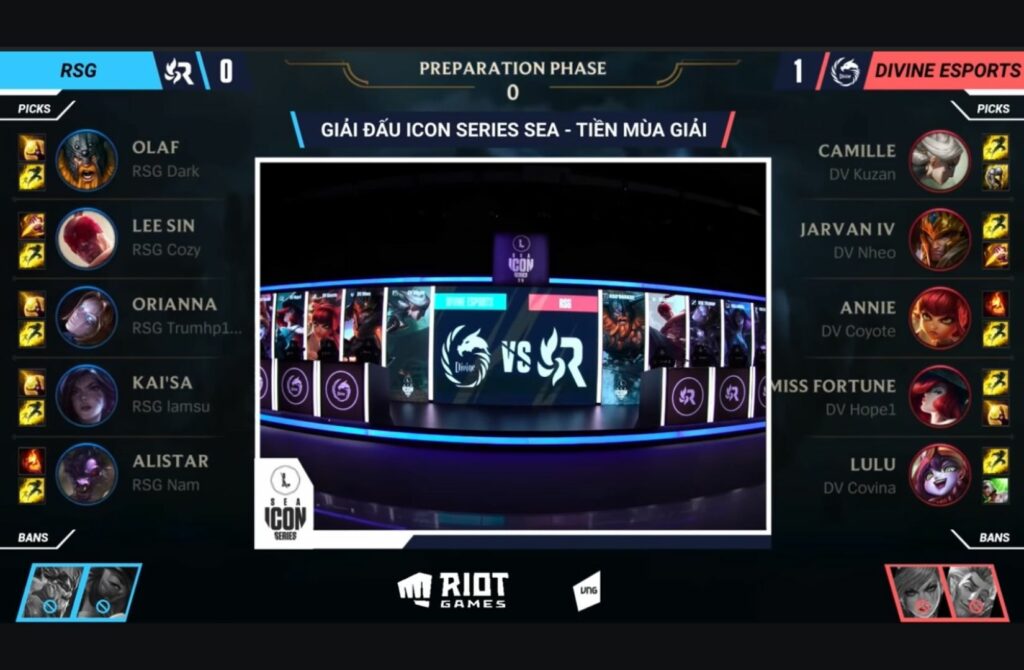 Divine kept their lineup for Game 2. As the battle continued, a massive clash saw three members of RSG go down, leaving an opening for Divine to head straight to RSG's base. RSG was able to revive just in time and turned the tables on them. They wiped out Divine and made for their opponent's base, winning the game and leveling the score 1-1.
---
---
Game 3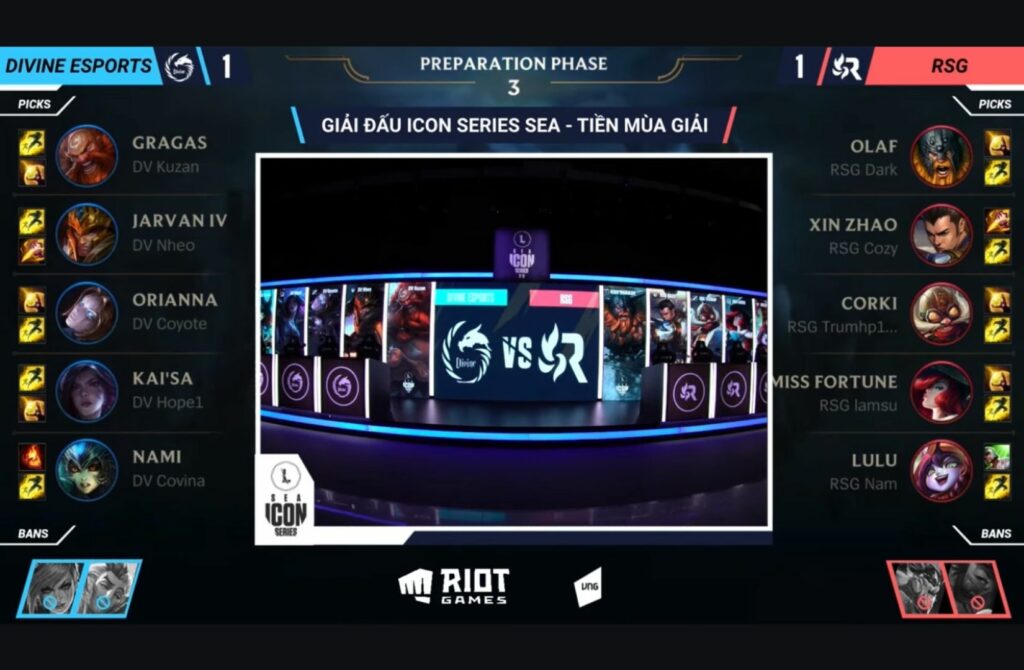 Divine picked powerful initiators for Game 3, drafting Nami, Orianna, and Jarvan. Taking advantage during the early game to gank RSG, Divine snowballed and quickly finished the game. 
Game 4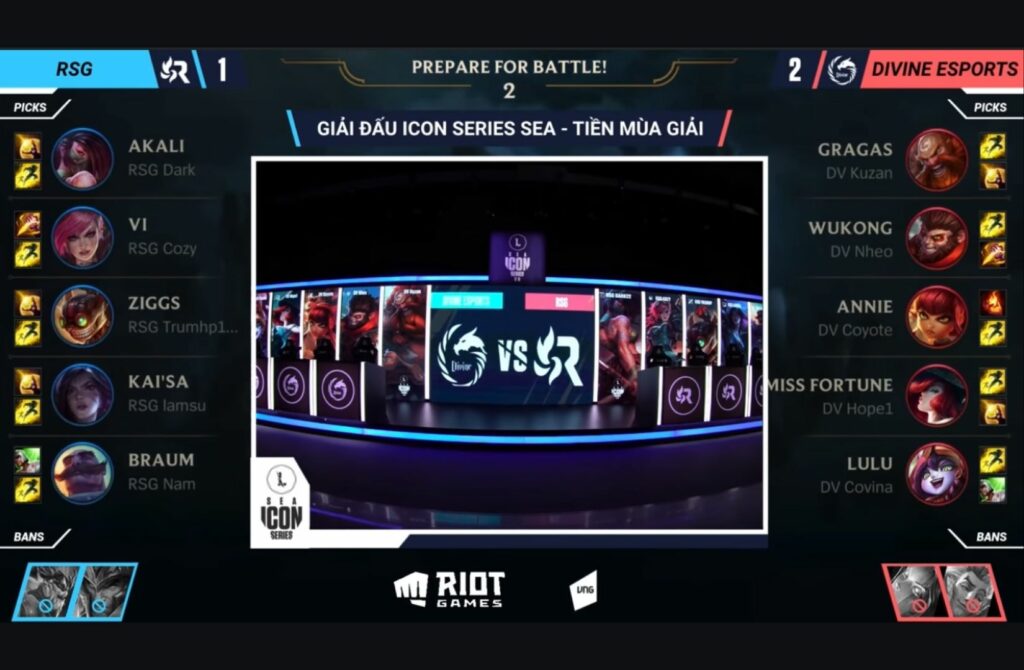 With the stakes getting higher, both teams began upping the ante in Game 4. Despite Divine leading in kills, a successful backdoor attack on Divine's base by RSG Cory and RSG Dark won the game for RSG, bringing the score to a 2-2 tie.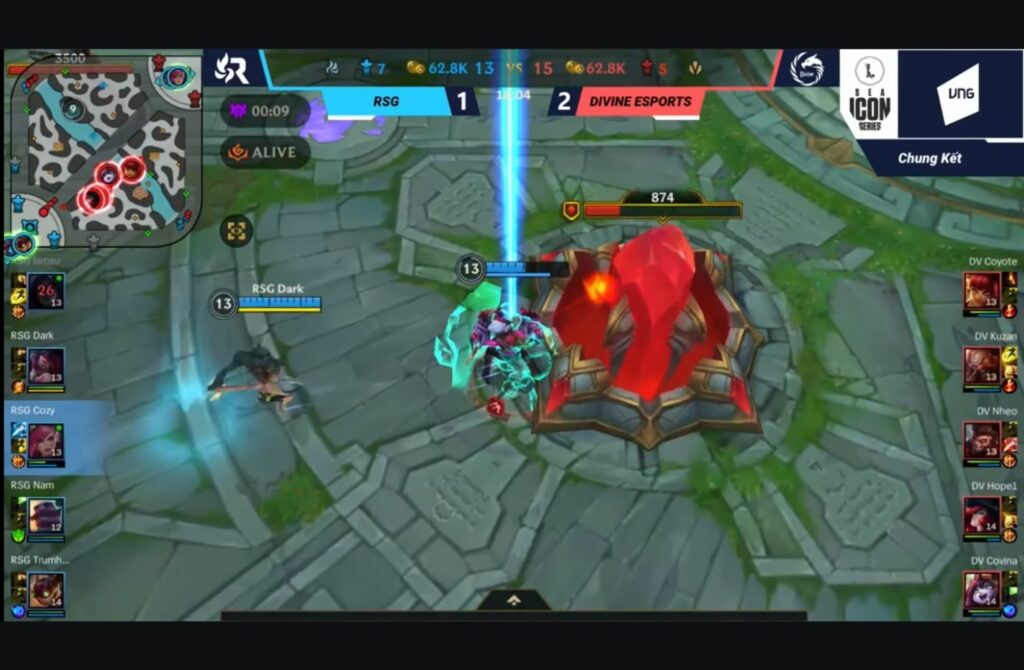 Game 5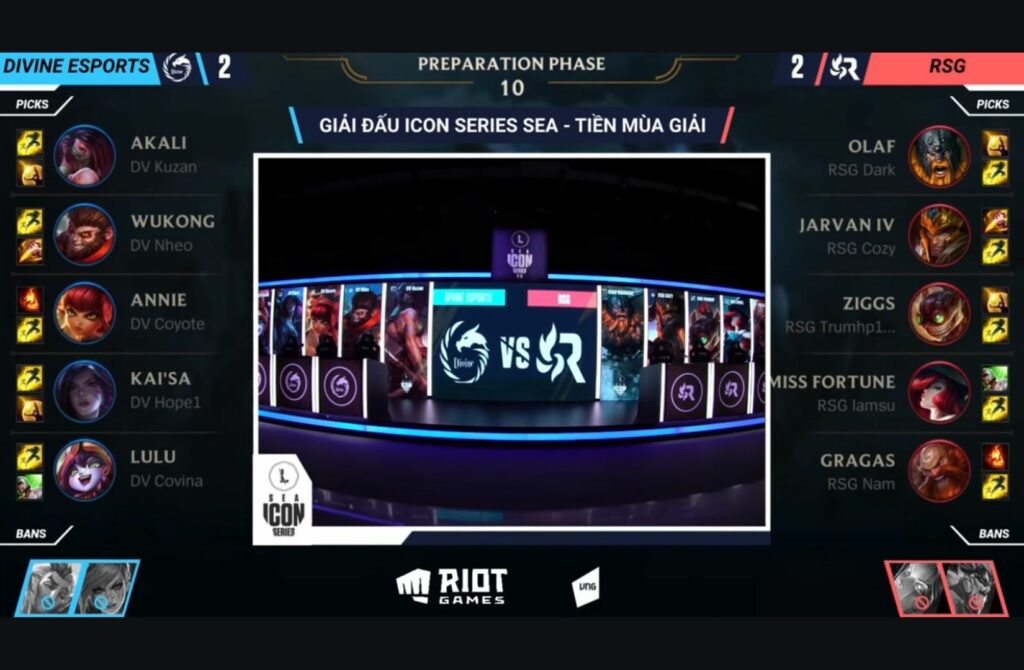 The final game of the series favored Divine early on, but as the game progressed, RSG began to rise up, focusing on high-priority targets and objectives. By the 21-minute mark, a clash in the Dragon lane gave a major opening for RSG to take the series and the become the champions of the Wild Rift SEA Icon Series: Vietnam.
READ MORE: Team Secret, Bren Esports, and more to compete at the 2021 Wild Rift SEA Icon Series: Preseason