XSET are the team everyone seems to overlook, no matter how consistent they have shown themselves to be.
The team is the only one to qualify for every VCT NA playoffs stage, alongside OpTic Gaming, but the lack of first-place finishes or so-called superstars means they always fly slightly under the radar.
But since the addition of Jett extraordinaire Matthew "Cryocells" Panganiban in December, XSET appear to have gained the fragging superstar they needed. Now, they are hungrier than ever to win and finally prove themselves at an international Valorant LAN event.
Jordan "Ayrin" He even sleeps with a picture of Copenhagen taped to his ceiling, according to an interview with Nerd Street Gamers, a daily reminder that that is where he wants to be in July.
---
---
XSET are one series win away from Masters Copenhagen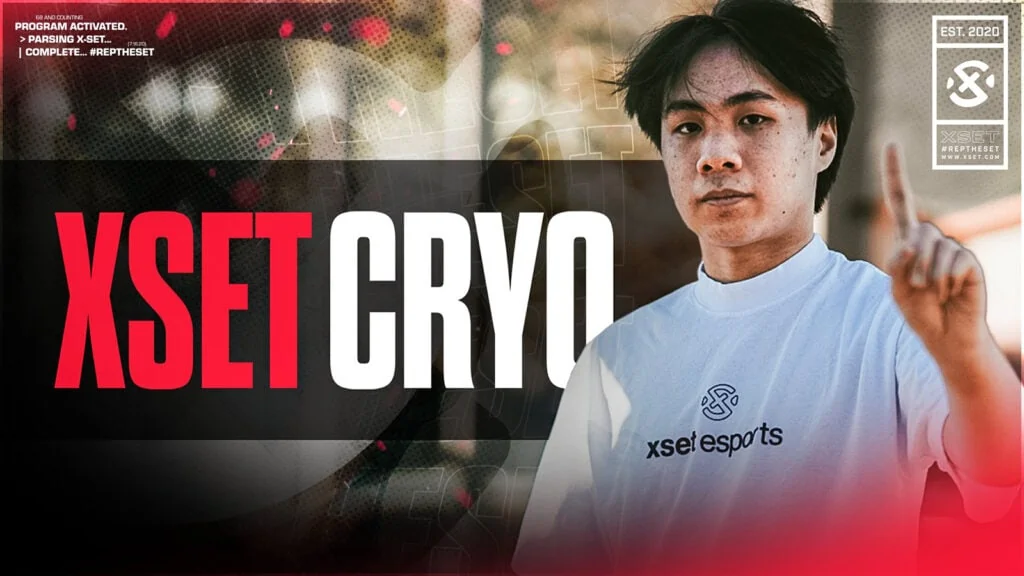 Ayrin is the longest-standing player on the team, going all the way back to First Strike: North America in late 2020.
He is familiar with being underestimated by other teams, and most recently, by 100 Thieves in-game leader Brenden "stellar" McGrath. Ahead of their match in the upper bracket semifinals, stellar told NSG that he believed XSET would be an easier opponent than FaZe Clan, who 100 Thieves had just beat in their opening game.
"I don't think they have a lot of super heavy hitters like FaZe Clan does with Quan 'dicey' Tran and Andrej 'babybay' Francisty," he said. "Cryocells can pop off, but overall, it isn't as often as they probably would like, so I feel confident playing them again."
XSET went on to prove stellar wrong, taking the series in a clean 2-0 sweep, with all members of the team firing on all cylinders. On Ascent, the second map, XSET stormed to a commanding 10-2 lead on their defensive half, thanks to Cryocells' oppressive presence with the Operator.
---
---
That said, it was not just Cryocells carrying the game. Ayrin stepped up as well, notching a positive 13 K/D differential across the series.
"It pissed me off to be honest," Rory "dephh" Jackson told NSG after their victory.
"We get 100 Thieves fans telling us that Cryocells and Zachary 'zekken' Patrone carry us and then we have an interview saying that we have no heavy hitters. I think we played with a fury today to prove them wrong."
The naysayers have only further fueled players like Ayrin to put in even more work. Their victory over 100 Thieves means that they will now face OpTic in the upper bracket finals in the VCT NA Stage 2 Challengers playoffs on June 25, their biggest test yet.
"It's a ridiculous amount of work," Ayrin said. "Regardless of who was on XSET, we just kept getting better and better. Now, we've gotten to a point where we think we can take it all the way because we are focused on the goal to make an international event."
Should XSET prevail against OpTic, they will have finally locked in their spot at Masters Copenhagen, and Ayrin will get to play in what he says is his favorite city in the world. If not, they will have one more shot in the lower bracket final.
After five fourth-place finishes in Challengers events over the past year, XSET is ready to break the curse once and for all.
READ MORE: Sentinels miraculously secure NA LCQ spot after NRG's playoffs victory