The biggest Valorant LAN event in history is nearly upon us.
The VCT Lock In tournament will take place in São Paulo, Brazil, and will feature 32 teams – 30 partnered organizations and two invited representatives from China. The competition will run from February 13 to March 4, and the winner will earn their region an extra slot for Masters Tokyo.
The VCT Lock In tournament will give fans a preview of how Americas, EMEA, and Pacific league teams stack up against each other. Several organizations that secured a coveted partnership slot overhauled their rosters in the offseason, which means that the playing field has been remade anew.
There is little room for mistakes. All teams are competing in a single-elimination bracket, so half the field will be going home after their first loss.
Which team has the best chance of winning in Brazil? Here's a look at our VCT Lock In power rankings.
---
---
VCT Lock In power rankings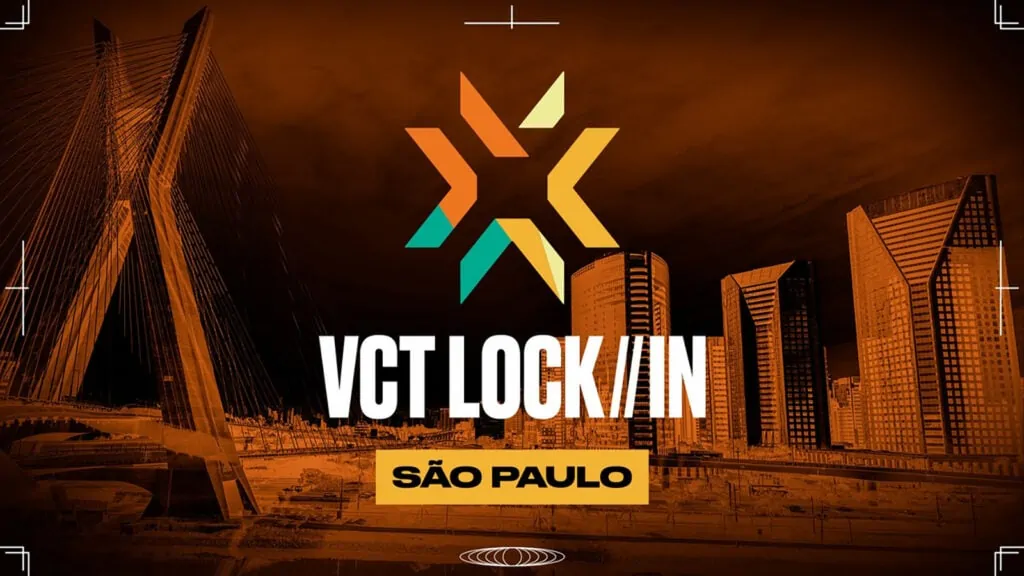 New to the party
| | |
| --- | --- |
| TEAM | REGION |
| BBL Esports | EMEA |
| FUT Esports | EMEA |
| FURIA Esports | Americas |
| MIBR | Americas |
| DetonatioN FM | Pacific |
| Gen.G | Pacific |
| Global Esports | Pacific |
| Team Secret | Pacific |
| Rex Regum Qeon | Pacific |
| FunPlus Phoenix | China |
A lot to prove
| | |
| --- | --- |
| TEAMS | REGION |
| Giants | EMEA |
| KOI | EMEA |
| Team Vitality | EMEA |
| Evil Geniuses | Americas |
| T1 | Pacific |
| Talon Esports | Pacific |
| Edward Gaming | Pacific |
Dark horses
| | |
| --- | --- |
| TEAMS | REGION |
| Team Heretics | EMEA |
| Karmine Corp | EMEA |
| Leviatán | Americas |
| KRÜ Esports | Americas |
| Zeta Division | Pacific |
Best of the rest
| | |
| --- | --- |
| TEAM | REGION |
| Team Liquid | EMEA |
| Fnatic | EMEA |
| Sentinels | Americas |
| Cloud9 | Americas |
| LOUD | Americas |
Best of the best
| | |
| --- | --- |
| TEAMS | REGION |
| Natus Vincere | EMEA |
| 100 Thieves | Americas |
| NRG Esports | Americas |
| DRX | Pacific |
| Paper Rex | Pacific |
---
New to the party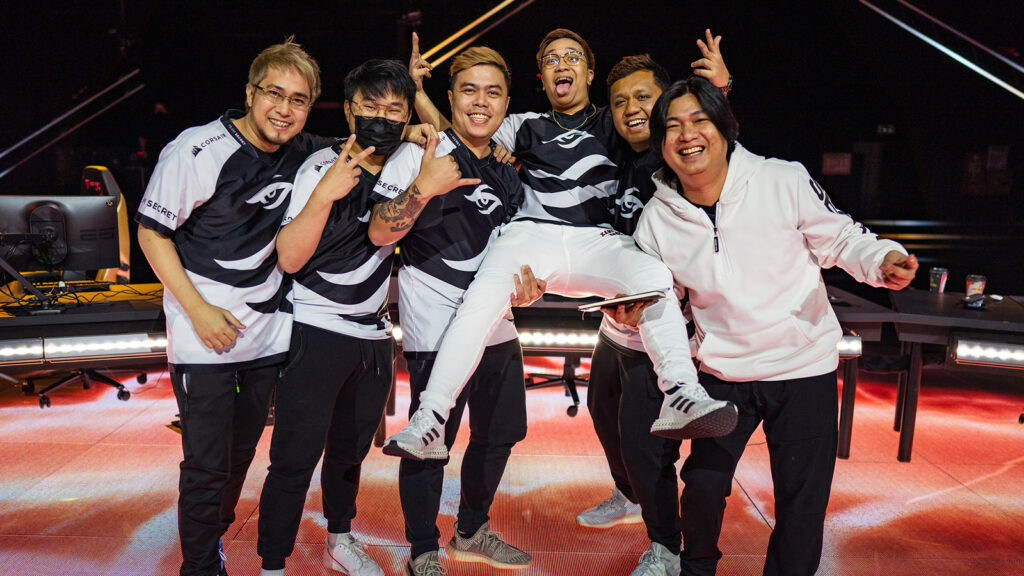 BBL Esports
FUT Esports
FURIA Esports
MIBR
DetonatioN FM
Gen.G
Global Esports
Team Secret
Rex Regum Qeon
FunPlus Phoenix
Most of the teams on this list are new to the international stage.
FUT Esports had their moment last year, winning the Valorant Regional League Turkey. However, the team lacks crucial international experience. The same goes for BBL Esports, a team that finished in the middle of the pack of last year's VCT EMEA Stage 1 Challengers.
The same goes for Pacific league teams DetonatioN FM, Global Esports, and Rex Regum Qeon, which are fielding rebuilt rosters. While a handful of their players have played on the global stage at Masters or Champions, their rosters as a whole remain relatively untested internationally.
Korean squad Gen.G boasts the core of On Sla2ers, one of the top teams in Korea last year, alongside star power from Northeption ace Kim "Meteor" Tae-O. However, the team's core never managed to unseat DRX from their throne in Korea, and international competition arguably poses an even tougher challenge.
Elsewhere, Team Secret added Adrian "invy" Jiggs Reyes and Lionel "lenne" Lim in the offseason. While the core of the roster remains the same, they have spent months outside of the spotlight, and all eyes will be watching to see how they fare in their return to the highest level of Valorant.
Two Americas teams that will have the crowd cheering them on are FURIA Esports and MIBR. Having the home-court advantage could propel both Brazilian teams to advance to the second round, but they will have their hands full against the stronger teams in the tournament.
Finally, Chinese underdogs FunPlus Phoenix will be hoping to acquit themselves as well as Edward Gaming did at Champions 2022. Hailing from a region known for its aggression, FPX will be looking to surprise teams unfamiliar with their style.
---
A lot to prove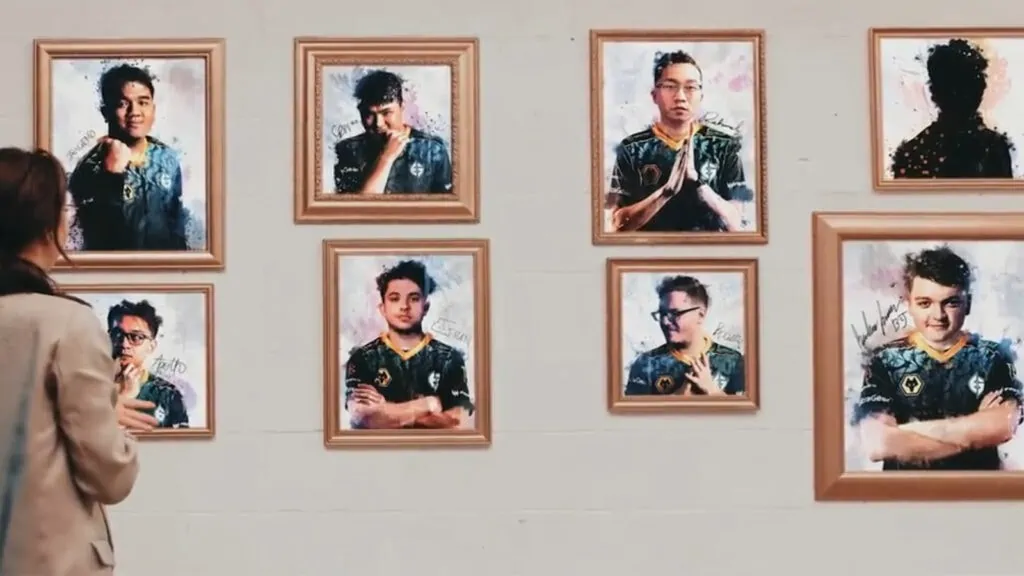 Giants
KOI
Team Vitality
Evil Geniuses
T1
Talon Esports
Edward Gaming
These seven representatives show promise, stacked as they are with players with significant experience at the top level. However, the vast majority of these are new rosters, and it remains to be seen how they will perform together.
KOI has assembled a formidable team with the addition of former Guild Esports in-game leader Jose "koldamenta" Herrero and Masters Berlin champion Bogdan "Sheydos" Naumov. They also boast Champions 2021 winner Patryk "starxo" Kopczynski, who lifted the trophy with Acend.
Team Vitality is led by another Champions 2021 winner, Santeri "BONECOLD" Sassi. The rest of the roster has experience playing together and share existing chemistry, but remain untested on the global stage.
Giants scored two big pickups in former G2 Esports players Žygimantas "nukkye" Chmieliauskas and Aaro "hoody" Peltokangas. Another new addition, Kirill "Cloud" Nehozhin, was also one of the best players on former team NAVI in recent months. That said, it remains to be seen how the players will mesh together.
Evil Geniuses struggled last season, finishing 7th-8th in the VCT NA Stage 2 Challengers. Looking to turn their fortunes around this year, the organization formed a 10-man Valorant roster, a novel strategy in a game that usually revolves around unchanging five-man cores. With Brendan "BcJ" Jensen and Ethan "Ethan" Arnold onboard, EG may finally have the steadying hands they need to guide their young talents to success.
T1 looks formidable as well, with Ha "Sayaplayer" Jeong-woo, Son "xeta" Seon-ho, and Joseph "ban" Seungmin Oh having already made a name for themselves in North America. Overwatch superstar Lee "Carpe" Jae-hyeok is also set to make his international Valorant debut — a player already famed for his terrifying mechanics in Blizzard's shooter.
Talon Esports reunites most of the X10 Esports roster that impressed at Champions 2021. Featuring Thai players Panyawat "sushiboys" Subsiriroj, Itthirit "foxz" Ngamsaard, and Thanamethk "Crws" Mahatthananuyut, this is a core that has stuck together and outlasted plenty of other teams. Young prodigy Patiphan "Patiphan" Chaiwong will not be there to lend some added firepower, however, owing to a wrist injury.
Chinese squad Edward Gaming is also getting another shot to prove they're a team to be reckoned with. The team made waves when they won the VCT East Asia LCQ last year without dropping a single map. Despite their 13th-16th place finish at Valorant Champions last year, they showed they could keep up with the top teams, with narrow losses to Paper Rex and Team Liquid.
---
Dark horses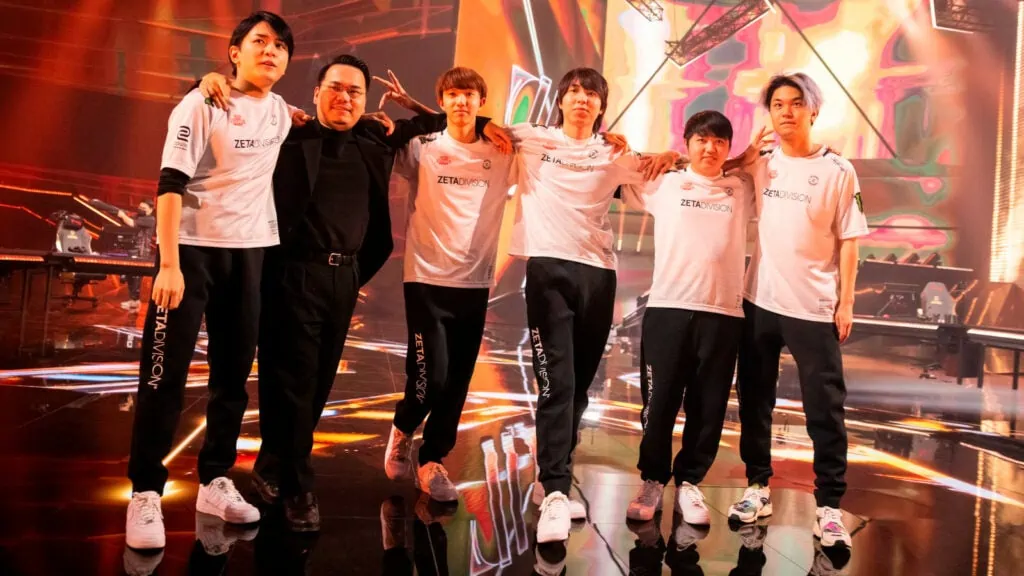 Team Heretics
Karmine Corp
Leviatán
KRÜ Esports
Zeta Division
These teams are hard to stop when they get hot.
On paper, Team Heretics has the names to make a deep run, reading like a roster of G2 Esports alumnus. The EMEA squad picked up G2 veteran Óscar "mixwell" Colocho and Auni "AvovA" Chahade in the offseason, reuniting them with French prodigy Wassim "keloqz" Cista. They also added Champions 2021 winner and MVP Aleksander "zeek" Zygmunt — an explosive player that sharpens Heretic's already fearsome roster.
Karmine Corp did well for themselves in the offseason too, signing former Team Liquid stars Adil "ScreaM" Benrlitom and Nabil "Nivera" Benrlitom. The brothers found most of their success playing with French teams in CS:GO, and joining KC could give them the boost they need.
Leviatán reinforced their roster with Roberto "Mazino" Bugueño and Angelo "keznit" Mori, both KRÜ Esports stars that were integral to the team's success. The Americas team had two impressive tournament runs last year, finishing 5th-6th at Masters Copenhagen, and then 7th-8th at Valorant Champions 2022.
Meanwhile, KRÜ Esports are the only team to attend every Valorant international LAN. They will feel the loss of keznit keenly, but they have made up for that with the addition of star controller Marco "Melser" Eliot Machuca Amaro, who looked like one of the world's best controllers in the latter half of last year.
Zeta Division shot to fame last year, finishing third at Masters Reykjavik. The Japanese squad is one of the few teams entering the tournament with the same roster. If they find their footing, they have the experience, talent, and chemistry to be a tough match-up for any team at VCT Lock In.
---
Best of the rest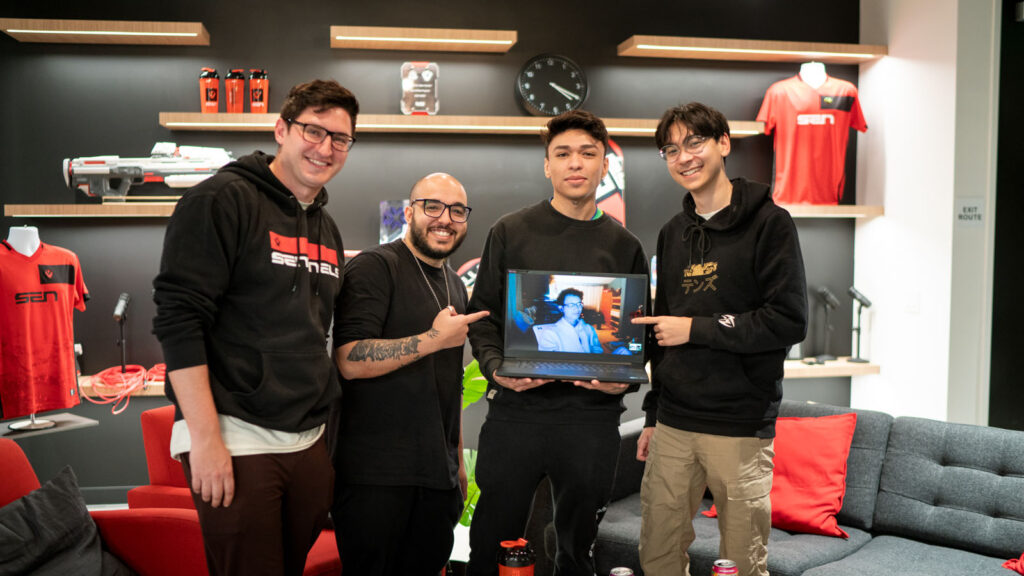 Team Liquid
Fnatic
Sentinels
Cloud9
LOUD
Team Liquid scored big during the offseason, signing Masters Berlin champions Ayaz "nAts" Akhmetshin and Igor "Redgar" Vlasov. The EMEA squad is considered one of the favorites with their stacked roster, even adding Guild Esports ace Saif "Sayf" Jibraeel.
But most fans will be watching Valorant darling Sentinels, who face a fearsome Fnatic squad in the first round. Both teams are debuting new players, with Fnatic adding M3C's Timofey "Chronicle" Khromov. Meanwhile, Sentinels retained Tyson "TenZ" Ngo and picked up Valorant Champions 2022 winners Gustavo "Sacy" Rossi and Bryan "pANcada" Luna.
Cloud9 is a team that should be on everyone's radar because they have Jaccob "yay" Whiteaker, arguably the best and most consistent Valorant pro in the world. While C9 failed to make it into an international LAN last year, they're still regarded as one of the top teams in North America, especially with Jordan "Zellsis" Montemurro joining as well.
It may come as a surprise why LOUD, the reigning Valorant Champions 2022 winners, aren't ranked as the top team for VCT Lock In. This is because the Brazilian squad went through hefty changes in the offseason, with the departure of Sacy, pANcada, and coach Matheus "bzkA" Tarasconi. Erick "aspas" Santos, Felipe "Less" Basso, and Matias "Saadhak" Delipetro are still considered top-tier players, but they will have to showcase championship-caliber play alongside new teammates to reestablish their dominance in the global scene.
---
Best of the best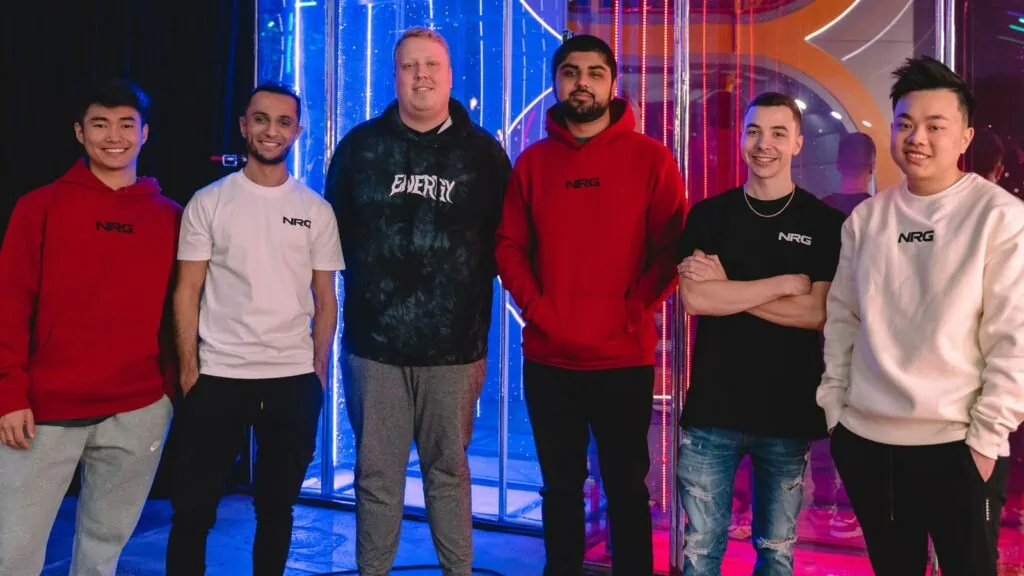 Natus Vincere
100 Thieves
NRG Esports
DRX
Paper Rex
Natus Vincere immediately became a top contender after the Ukrainian organization welcomed the majority of the former FunPlus Phoenix roster that won Masters Copenhagen. Even without Ardis "ardiis" Svarenieks, NAVI doesn't lack firepower, signing duelist extraordinaire Mehmet "cNed" İpek.
100 Thieves' young core has finally developed into one of the best teams in the world. The addition of former XSET star Matthew "Cryocells" Panganiban filled in the holes in 100T's game, finally giving them a world-class Operator user who can force the enemy team to adjust their style of play.
Despite overhauling their Valorant roster, NRG Esports is one of the top teams at VCT Lock In. The team brought on Pujan "FNS" Mehta, Victor "Victor" Wong, Austin "crashies" Roberts, and coach Chet "Chet" Singh, four members of the OpTic Gaming roster that dominated the VCT 2022 season. To replace yay, the team added Masters Copenhagen champion ardiis, who is no slouch himself. NRG could make a run all the way to the semifinals, since they will be the heavy favorites in most of their matches.
DRX broke their 5th-6th place curse at Valorant Champions 2022, making an incredible lower bracket run and eliminating Fnatic and FPX to secure a third-place finish. DRX should have no trouble getting past BBL Esports in the first round. If they're able to push themselves even more, they may even secure a grand final berth, as one of the teams who stuck together in the offseason.
Another Pacific team that retained the same roster is Paper Rex. The Southeast Asian powerhouse finished fourth at Masters Reykjavik and second at Masters Copenhagen. PRX's aggressive playstyle has netted them stunning success, and even NRG's yay has said that they're one of the teams he doesn't like to face.
PRX's unorthodox strategies have caused trouble for many teams in the past, and in a single-elimination bracket, their opponents may not have enough time to adjust. This gives them a good chance to make it far at VCT Lock In.
READ MORE: Support your region with the limited edition VCT Lock In melee and player card