Cloud9's Valorant squad overcame their biggest hurdle in the VCT NA Stage 1 Challengers playoffs on Thursday, taking down Version1 which was the only other team to post a perfect 5-0 record in the group stage.
Against V1 on Fracture, the decider map, Anthony "vanity" Malaspina pulled off a sneaky flank on a thrifty round to put his team over the finish line, allowing them to take the map 13-7 and the series 2-1.
With this win, he knocks his old team out of Masters Reykjavík contention. It was a triumphant performance that showed why he is widely regarded as one of the best in-game leaders in North America.
However, the team still has a lot of work to do before celebrating. To qualify for the first international Valorant LAN event of the year, Cloud9 needs to make it past XSET and then either OpTic Gaming or The Guard in the lower bracket final.
---
---
Vanity's flank helped Cloud9 take Fracture on a thrifty round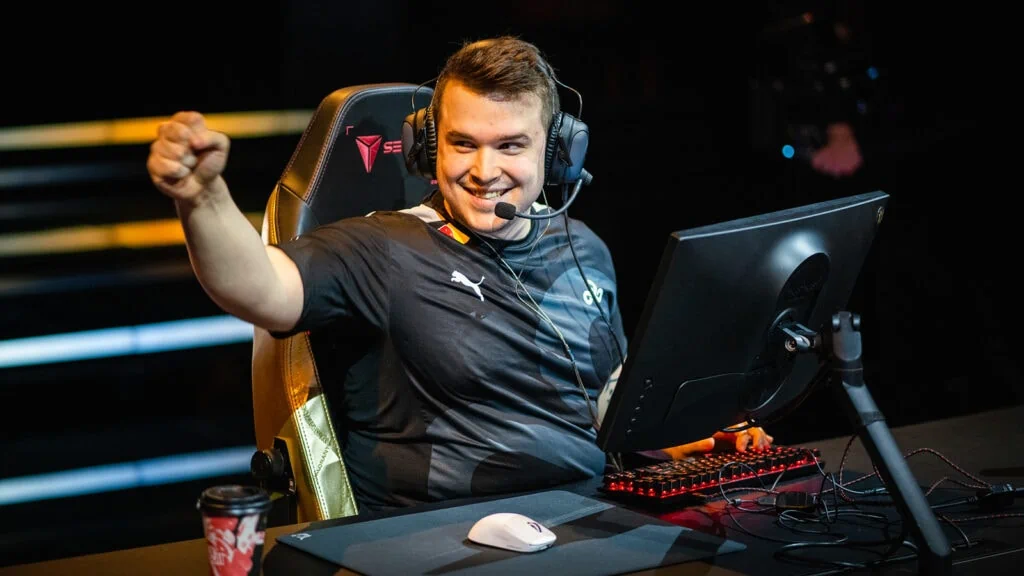 Despite being on a thrifty round, C9 were able to bring the round down to a 2v2 situation, where both Maxim "wippie" Shepelev and Loic "effys" Sauvageau were attacking A site from Dish.
Nathan "leaf" Orf had managed to stop the push dead in its tracks, securing two kills with the Vandal he picked up from Erik "penny" Penny. This bought time for vanity to walk up to Dish, where he patiently hid behind the large structure.
While vanity lay in wait, effys had some inkling that a flank might be coming, turning around to hold the entrance to Dish for a few seconds. Unfortunately for the V1 player, vanity had already crossed his line of sight without him realizing.
The two players held their positions for a few nerve-wracking moments before effys turned back to the site without clearing the entirety of Dish.
That decision proved costly, and vanity then pushed and took down effys with just a Frenzy. While vanity was eventually traded by wippie, he had run down the clock for the attacking V1 side, which meant that wippie was forced to attempt a plant with just 10 seconds left.
Leaf was still on the site, and he wasted no time in taking down the last player.
In a post-match interview, Mitch "mitch" Semago said that C9 had gone into the game feeling pretty confident.
"We did our homework and James and Autumn prepared a lot of stuff for us," he said, referring to C9 coaches Yoon "Autumn" Eu-teum and James "JamezIRL" Macaulay. "We played our own game plan and executed it pretty well."
The C9 versus V1 match was one of the most eagerly anticipated ones in the playoffs, although few expected it to happen in the lower bracket. Unfortunately, this now means that we won't get to see one of North America's best teams in action on the international stage in April.
C9 now move on to face XSET in their next match on March 26.
READ MORE: Asuna hints that Wardell could be joining 100 Thieves' Valorant roster