Sentinels have defended their position as the best Valorant team in the world yet again after defeating Korean stream team F4Q on Day 4 of VCT Stage 3 Masters Berlin.
The North American squad's superstar duelist, Tyson "TenZ" Ngo, also set a new record, having finished with the highest ACS (average combat score) in VCT Masters history at 478.
How Sentinels' TenZ broke the record for the highest ACS in VCT Masters history in their match against F4Q
Sentinels' aim god started on Icebox with four precise pistol round kills against F4Q, and this set the tempo for the rest of the match.
Even though TenZ had only four first-bloods on second map Breeze, he remained consistent, and got three kills per round five times over.
Sentinels drafted agents that were perfect for gathering information around the map. With Skye, Killjoy, Sova, and Viper clearing out areas, TenZ was able to take multiple one-on-one engagements against F4Q.
---
---
He was also extremely proficient in all the weapons he used. Whether it was a Ghost, Marshall, Phantom, Vandal, or Operator, and didn't miss any of his shots.
In fact, before Breeze's halftime, TenZ already had more kills than his entire Sentinels teammates combined.
TenZ finished Breeze with an eye-catching 478 ACS and 32/7/1 KDA on Jett.
This broke the record for the highest ACS in VCT Masters history. The record was previously held by both Furia's Alexandre "xand" Zizi and FunPlus Phoenix's Tobias "ShadoW" Flodström at 433 ACS during VCT Brazil Stage 1 Masters and VCT EU Stage 1 Masters respectively.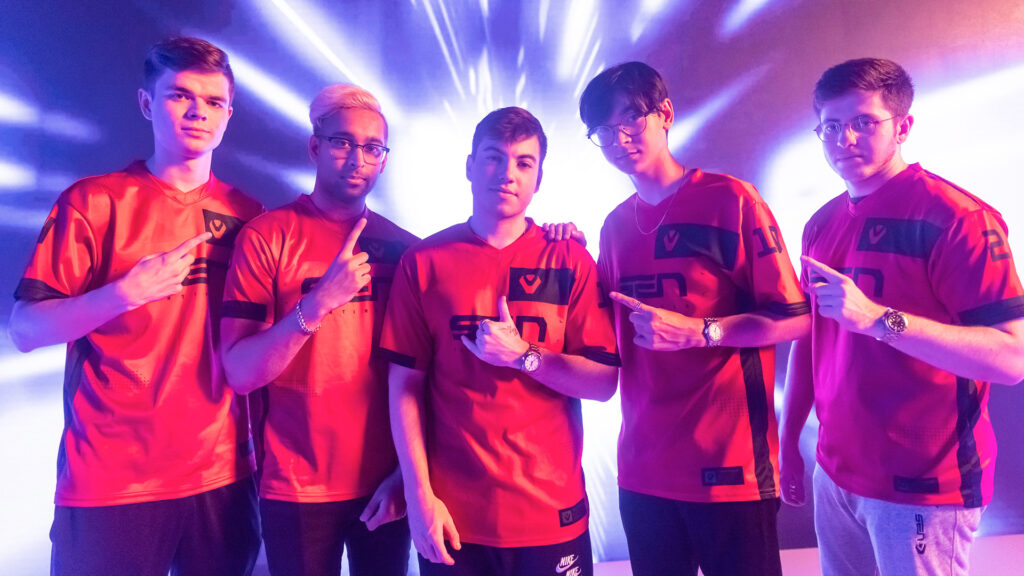 Sentinels' 13-4 win on Breeze against F4Q moved them up in Group D as the only team with two wins.
The North American team returns on Day 6 in VCT Stage 3 Masters Berlin where they will face G2 Esports again. Fans can watch the action live on Valorant's official Twitch and YouTube channel.
READ MORE: PRX Shiba didn't tell his parents he's a Valorant pro until Masters Berlin