European esports organization Team Liquid announced that it has signed an all-female Valorant roster for the upcoming VCT Game Changers 2022 season.
The South American squad originally played for Gamelanders Purple during the VCT 2021 season. Moving forward, they will now be known as Team Liquid Brazil.
Team Liquid acquires Brazilian Valorant team ahead of VCT Game Changers 2022 season
The Gamelanders Purple roster dominated the Brazilian Game Changers competition in 2021. They won 13 tournaments, which included Protocolo: Evolução, Protocolo: Gêneses, and Copa Rakin Season 2.
The powerhouse lineup also achieved two top 32 finishes within the VCT 2021 Brazil Stage 2 Challengers Open Qualifiers.
This is the second Valorant squad Liquid has signed, which it hopes will follow in the footsteps of the organization's all-male roster. The team had an impressive VCT 2021 season that ended with a top 4 finish at Valorant Champions 2021.
---
---
"With the recent expansion of Riot Games' VCT Game Changers program to include international competition, Team Liquid is excited for its new Valorant roster to compete on the world stage," wrote the organization in an official press release.
Liquid is committed to expanding its esports portfolio by growing its South American fanbase. It has already signed Rainbow 6, Free Fire, and Fornite Brazilian squads that are set to participate in various esports competitions.
Team Liquid's all-female Brazilian Valorant roster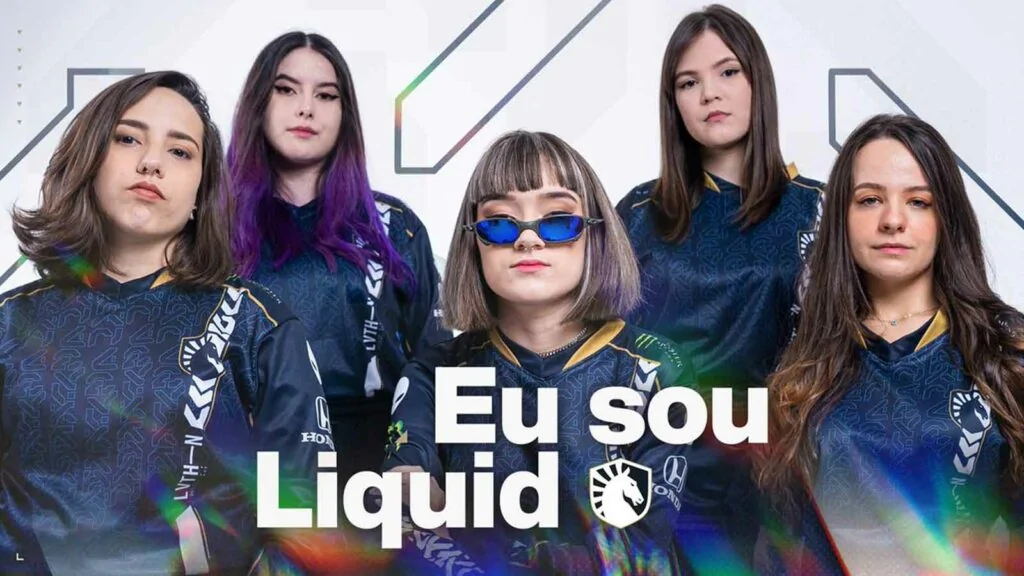 Ana Beatriz "naxy" Gomes
Paola "drn" Caroline
Paula "bstrdd" Nagiul
Natália "daiki" Vilela
Natália "nat1" Meneses
READ MORE: Tagalog explained! Learn Neon's Filipino voice lines, translated in English