Michael "shroud" Grzesiek's stint on Sentinels may have been short-lived, but it probably isn't the last we'll see of him in pro Valorant.
Now that the Americas league in the VCT 2023 season has been confirmed to be hosted in Los Angeles where he lives, the way is open for shroud to throw his hat into the ring as an open season of roster mania begins — or even rejoin Sentinels.
However, even if he doesn't get picked up by one of the partnered teams in the league, the 28-year-old appears open to the prospect of competing in the Tier 2 Challengers circuit.
"Hopefully, I'll be jumping on a team, whether it's Tier 1 or Tier 2," he told Alex "Goldenboy" Mendez in an interview on stage at Valorant Champions 2022. "If it's Tier 2, I'd like to start a team, maybe get some up-and-comers. If it's Tier 1, I want to see how well I can do in a full-scale three to six-month period where I really go hard."
---
---
Shroud still wants to play pro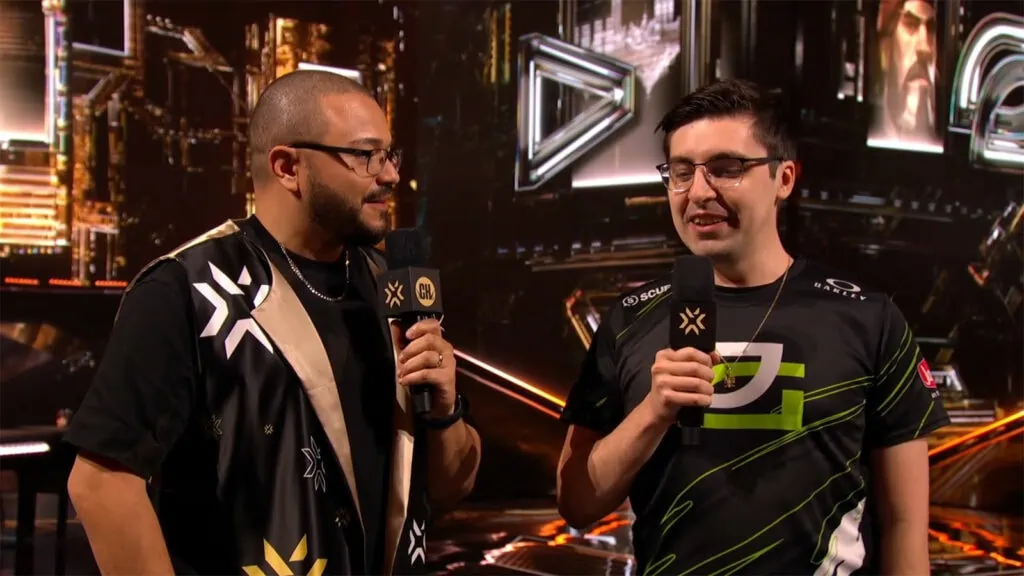 The Twitch superstar also did not miss the opportunity to tease fans with a possible reunion of familiar faces from North American CS:GO.
In an earlier interview on the Gold Carpet, he rolled out a list of names that would be sure to send fans into a frenzy if it actually happened.
"We may be starting a team in 2023," he teasingly told Doug "EsportsDoug" Cortez, after being asked when he and Tarik "tarik" Celik would be playing together on Sentinels. "Me, tarik, n0thing, Skadoodle, maybe bring Sean Gares back from coach?"
---
---
While the odds of this team happening are pretty low, especially since tarik is already signed to Sentinels as a content creator and Sean Gares is now coaching 100 Thieves, one can still hope.
Jordan "n0thing" Gilbert is one of the veterans of North American Counter-Strike, best known for his time on Cloud9, while Tyler "Skadoodle" Latham was arguably the best AWPer from the region.
Whatever the case, shroud appears to have caught the competitive itch, and his three-match run with Sentinels hasn't quite scratched it.
The possibilities are endless. The most tantalizing one would be a permanent spot on the Sentinels roster, especially after Jordan "Zellsis" Montemurro's return to Version1. There is also no word on whether Hunter "SicK" Mims will be returning, which means there are still two open spots on the team.
READ MORE: LOUD conquer Valorant Champions 2022 with a perfect playoffs run