Sentinels had their Valorant Champions hopes crushed in the VCT NA Last Chance Qualifier, where they were eliminated in a closely-fought match against 100 Thieves.
While the series went 2-1 in 100 Thieves' favor, it looked like it could have gone either way on the final map.
With new additions Michael "Shroud" Grzesiek and Jordan "Zellsis" Montemurro, Sentinels looked better than they had in a long while in the NA LCQ and were a fan-favorite to win the entire tournament.
However, the team did not have a chance to show what it was really capable of against 100 Thieves, according to Shroud. In fact, they may have entered the match underprepared because Tyson "TenZ" Ngo had fallen ill in the days leading up to the match, which meant they were unable to practice.
---
---
Sentinels were not able to prepare for 100 Thieves match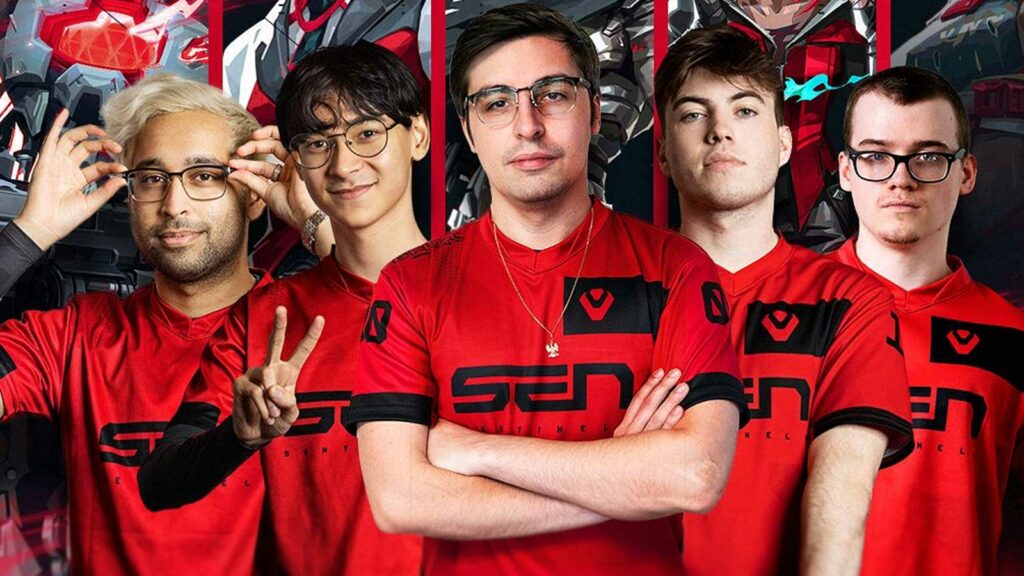 "We had five days to practice before 100 Thieves," said Shroud on stream. "We didn't practice because [TenZ] got really, really sick."
"We had plans, we were going to change some comps up, we were going to have a good time," he lamented.
Nevertheless, Sentinels still managed to push 100 Thieves to their limit, taking Fracture in quadruple overtime before narrowly losing Haven 11-13.
---
---
TenZ himself showed no sign of his prior illness, dropping a 73/53/9 KDA on Chamber across three maps with several multi-kill rounds. Unfortunately, it wasn't quite enough to overcome a red-hot 100 Thieves squad.
The team's new roster only played three matches during the LCQ — a short run that left fans still wanting more.
Their loss also means that Shroud is no longer on the team for now, because his contract was only for the duration of the LCQ and potentially Champions.
Sentinels' future now hinges on the outcome of franchising in 2023. With TenZ and company drawing in record viewership numbers as one of the most popular teams in the game, it's highly unlikely that Riot Games will not offer them a slot in the partnered league.
READ MORE: ScreaM sends Team Liquid to Valorant Champions with nearly 100 kills in LCQ final