Omen is being hit by a small but consequential change in Valorant patch 6.0.
The enigmatic controller will see his potential for outplay significantly reduced, following changes to his Dark Cover smoke. When Dark Cover is placed within a wall, it will now fall to the height of nearby ground.
This means that it is no longer possible to place a one-way smoke at key choke points, which usually involves placing the smoke over a wall or other structure.
---
---
You can no longer execute one-way smokes with Omen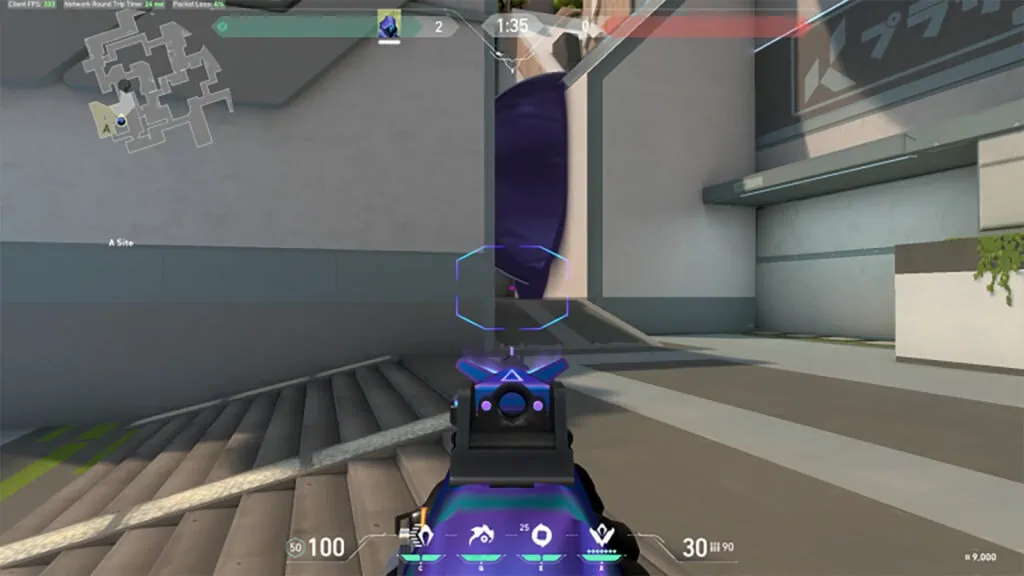 The smoke nerf was a deliberate move on Riot Games' end to eliminate the possibility of one-way smokes. His current "inside walls red arrow" one-way smokes are unintuitive and unintended, said Coleman "Altombre" Palm, Associate Director, Product Management, responding to a post on Reddit.
Moving forward, Riot hopes to tune Omen around more accessible and intentional gameplay.
"One-way smokes are a part of Valorant, but they are difficult to play against and we want to keep them limited to intentional and understandable areas," said Riot in preliminary notes for the Public Beta Environment.
"We'll be keeping a close eye on how this impacts Omen's power levels."
Unsurprisingly, the community isn't particularly happy about the changes, arguing that it threatens Omen's place in the game's meta.
"I hope this means the map designers add some more intentional one ways to offset since Omen really isn't in a state that can survive much of a nerf without Astra just totally overtaking him," said Adam "kaplan" Kaplan, Sentinels' new strategic coach, on Twitter.
With Killjoy and Cypher potentially inching back into the meta, Valorant is expected to slow down. This means that Astra could once again reclaim her spot as the go-to controller, given that she thrives in slower metas that prioritize default setups and plays.
Fortunately, Omen's fate isn't sealed yet. The developer is currently in the early stages of exploring opportunities for buffs to compensate for the current nerf, said Altombre.
READ MORE: Valorant Episode 6 Act I Battle Pass: Top 5 memes and weapon skins