New year, new collectibles. The upcoming Valorant Episode 6 Act I Battle Pass is filled with cool and entertaining designs that will liven up fans' in-game treasures.
According to Riot Games Producer Laura Baltzer, the new Battle Pass focuses on aspects of unity and teamwork — but with a fun twist, and also incorporates New Year's, Valentine's Day, and Lunar New Year-themed designs.
Similar to the previous BPs, buying it will set players back 1,000 Valorant Points (VP).
Here are all the new weapon skins, gun buddies, player cards, and sprays that you can look forward to.
---
---
Top 5 collectibles from the Valorant Episode 6 Act I Battle Pass
5. Venturi and Gridcrash weapon skins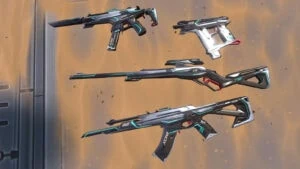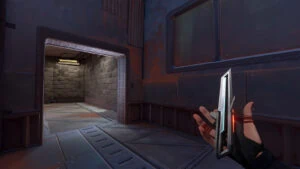 Formula 1 and MotoGP fans who enjoy Valorant will love the Venturi and Gridcrash weapon skin designs. The two skinlines clearly depict speed, which can be noted from their sleek, modern, and futuristic looks.
You might even think you're running faster while using these speed-themed sets. The Venturi skinline includes options for the Frenzy, Marshal, Specter, Vandal, and melee.
Meanwhile, Gridcrash has skins for the Bulldog, Ghost, Judge, and Stinger.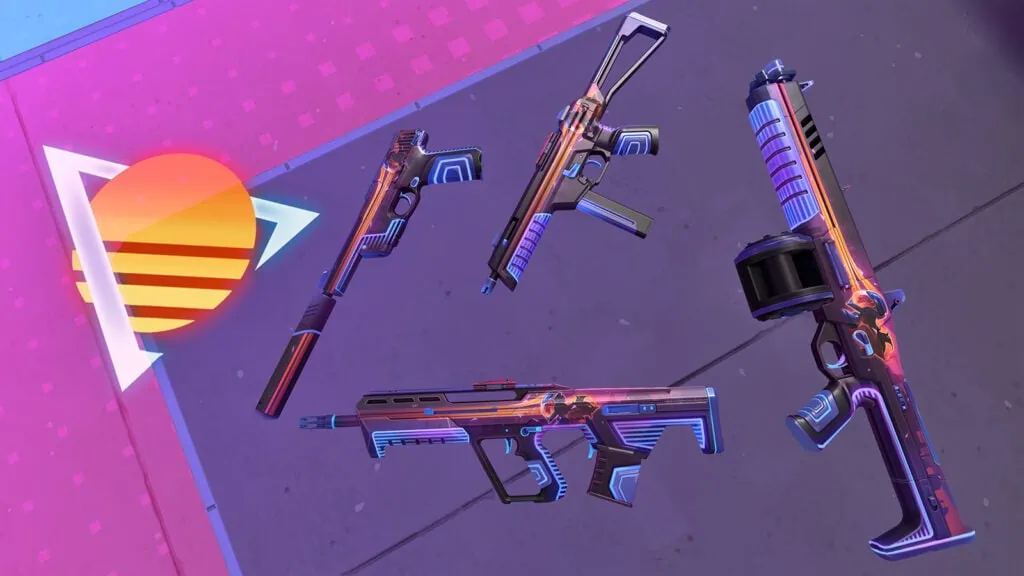 ---
4. Frozen Solid, Folded Wish, and Electric Love gun buddies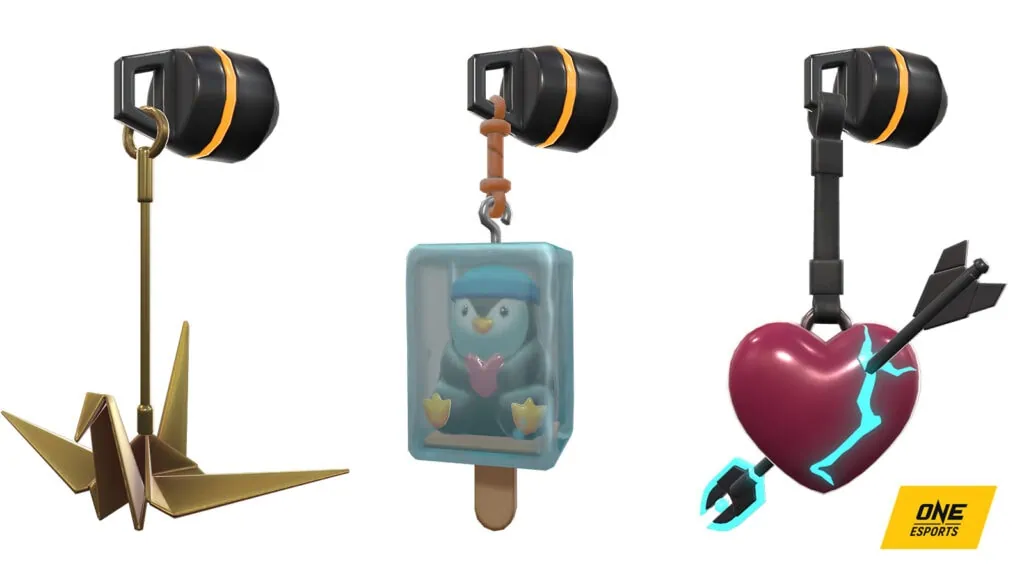 Our top gun buddy pick, Frozen Solid, features Dan the Penguin of the Tactifriends encased in a cube of ice, adorably holding a heart to his chest.
Reminiscent of the baby penguin from 1987's The Chipmunk Adventure — or that song about having some words on a cardboard — this Valentine-themed collectible alludes to a bird who can't be moved.
Another gun buddy standout is Folded Wish, which highlights the Japanese belief that folding a thousand paper cranes will grant the receiver good fortune and a wish.
There's also the Electric Love buddy, a cool shot-through-the-heart collectible that features Sova's shock dart.
---
3. Gridcrash, Rift Rider, and Scars that Bond player cards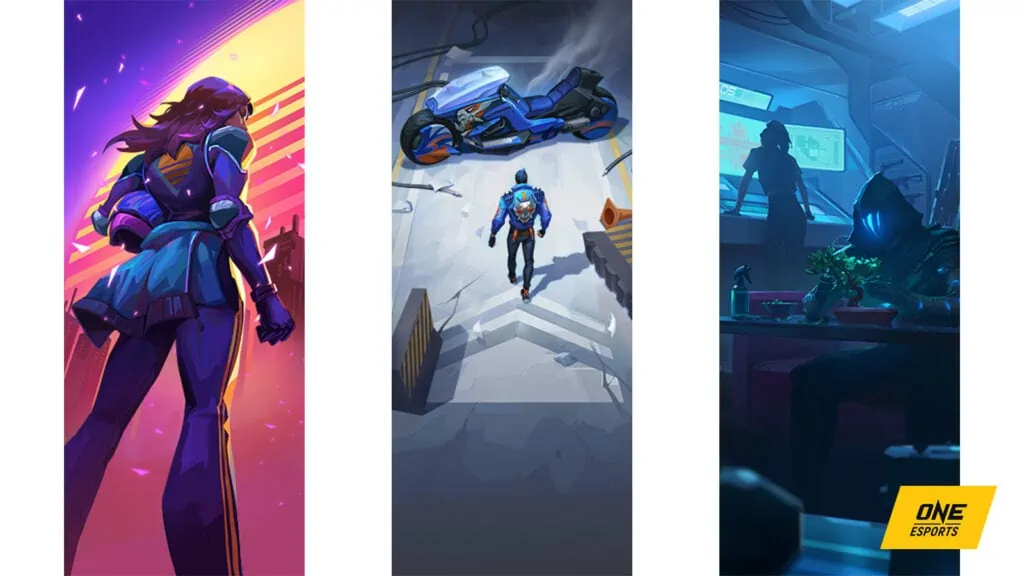 Valorant lore aficionados will appreciate the Scars that Bond player card, which depicts the interesting dynamic between Sage and Omen. The two agents are often at odds based on their voice lines directed at each other.
The Gridcrash player card contains a possible reference to the next agent, while the Rift Rider player card gives an obvious nod to the cyberpunk action film, Akira.
---
2. 9 Lives weapon skins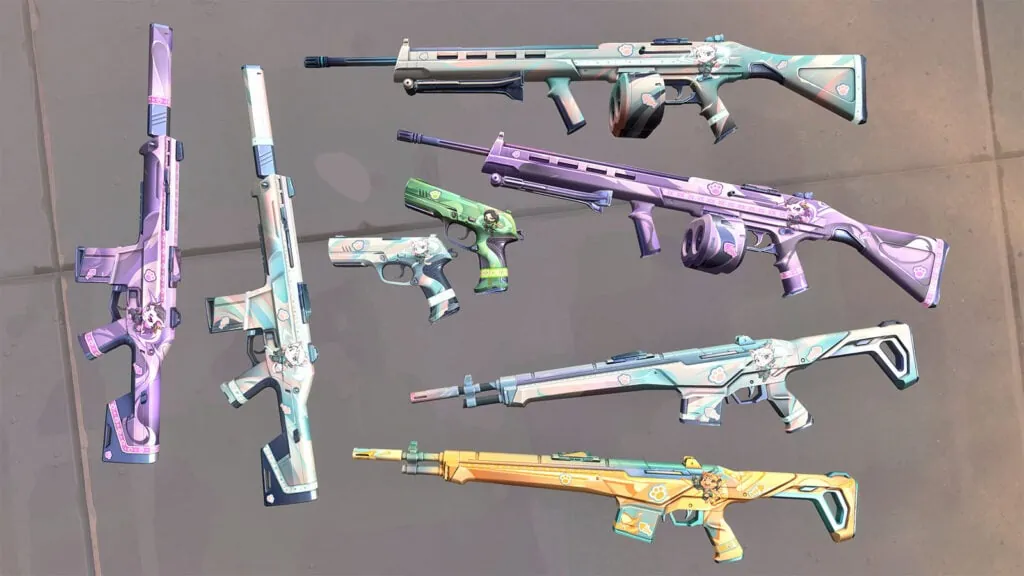 The most sought-after skins in this battle pass would be the 9 Lives skin line which features Jett, Reyna, Raze, and Viper as chibi anime cats.
They may not feature any dazzling animations but, as Producer Laura Baltzer put it, "you can form a full team of agents as cats."
The skin line features four color variants and options for the Classic, Ares, Guardian, and Phantom. Our only question now is: where are the rest of the agents?
---
1. Dream Team, Drop Skin Please, and Oh No/Oh Yes sprays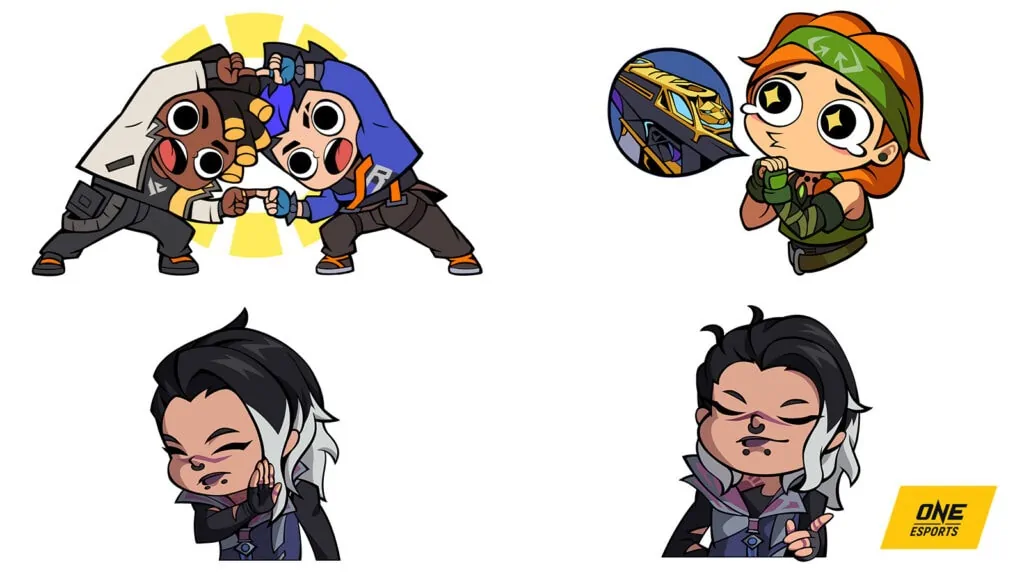 Someone from the design team is clearly a Dragon Ball Z fan, as they've added another nostalgic piece of anime history in Valorant.
The Dream Team spray celebrates the moment when Goten and Trunks performed the Fusion Dance where the two young Saiyans merged their bodies into a single, superior entity, Gotenks.
Should we call them Phoru? Or perhaps Yonix? Their combined flashes must be insanely overpowered.
The Drop Skin Please speaks for itself. If you always find yourself dropping your hard-earned or expensive weapon skins for your teammates, this is the spray for you.
Lastly, Drake's Hotline Bling meme – one of the most popular memes on the internet today – is finally immortalized in Valorant with Fade. Now, you can finally express how you really feel.
The Valorant Episode 6 Act I Battle Pass will drop on January 10.
READ MORE: Masters Tokyo will be the second international LAN event of VCT 2023 season