NRG Esports continues to impress after defeating EMEA squad Giants on the fourth day of VCT Lock In.
While the North American squad was all smiles with their 2-1 series win, their head coach, Chet "Chet" Singh revealed in the post-game press conference why he believes Icebox is a "badly designed map."
With how Valorant's icy map is structured, the former OpTic Gaming coach also explained why initiator agent KAY/O and controller agent Viper are their two go-to's in their agent comp.
---
---
NRG Esports coach Chet wants Riot Games to rework Icebox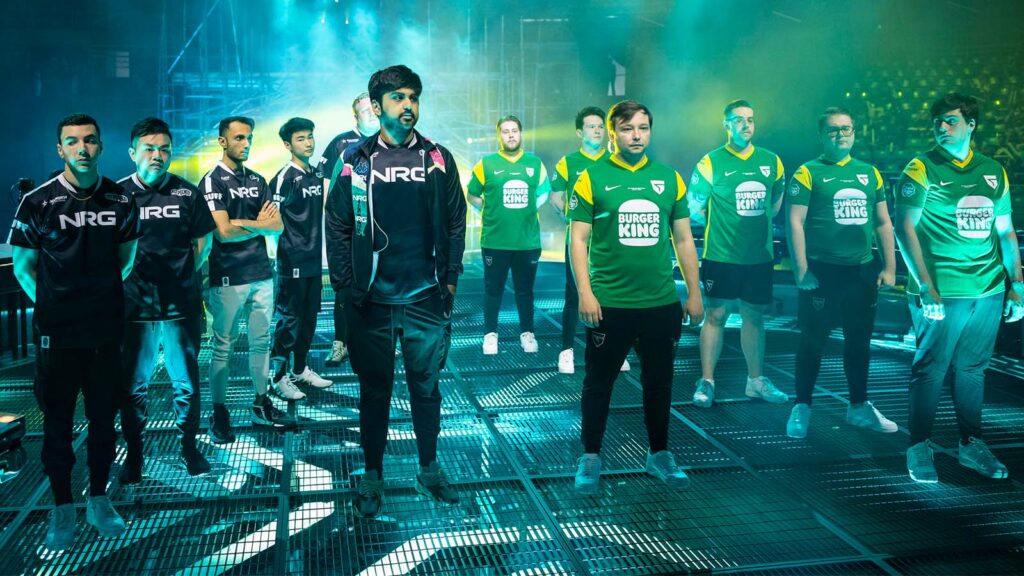 Despite NRG's slow start in a 14-12 overtime loss on Lotus, the North American squad put together two dominant wins against Giants with a 13-1 stomp on Haven, followed by a 13-7 victory on Icebox.
While Giants put up more of a fight on Icebox compared to Haven, NRG was constantly in the driver's seat all throughout the final map. The NA squad took a 9-3 lead at halftime and extended it to 12-3 once they switched to defense.
Giants rallied back by stringing four straight round wins, but Sam "s0m" Oh's sneaky Viper play on the B site sealed the deal for his team.
---
---
After the match, coach Chet explained why even after Chamber fell out of the meta after patch 5.12, Icebox suffers from a lack of agent variety.
"We're running the same comp from January last year," he said. "I think the map is just badly designed, specifically A, and until they make changes to that, you're not going to see that much variety."
NRG remain undefeated in Icebox at VCT Lock In, defeating KOI in their opening game, followed by their decider match win against Giants. In both games, the NA squad drafted the same no duelist agent comp with Viper, Killjoy, Sage, Sova, and KAY/O.
"It's just way too hard to defend without KAY/O or Viper," said NRG's coach.
---
---
On defense, NRG uses Sova and Sage to anchor the A site, while Killjoy alerts them of any enemy activity from mid and the B site. When Giants entered the B site in round three, Victor "Victor" Wong used KAY/O's flashes to get pivotal kills for his team.
---
---
Despite not having a duelist to play entry on attack, NRG used their agent abilities to clear parts of the site. On the 15th round, they slowly approached the A site and cleared the area together. With their exceptional team coordination, NRG got favorable trade kills that earned s0m an ace.
The last time Icebox was reworked was in March last year when patch 4.04 was released. The changes made it easier for attackers to push B site, but according to coach Chet, it needs to be balanced even more.
NRG's next opponents will be the Brazilian home squad LOUD. With the North American squad picking up OpTic Gaming's previous core trio at the start of the season, and LOUD maintaining their own trio, the match is set to continue their epic rivalry from last year.
The two squads will face each other on February 19 | 9:00 a.m. PST | 5:00 p.m. GMT | 2:00 p.m. BRT | February 20, 1:00 a.m. GMT+8.
Valorant fans can watch the matches live on Riot Games' official Twitch and YouTube channels.
READ MORE: Karmine Corp ScreaM on the pro Valorant meta: 'I think duelists are overrated'