French esports team Karmine Corp had a successful international debut, defeating Chinese squad FunPlus Phoenix 2-1 on the second day of VCT Lock In.
After the team's hard-fought victory, Adil "ScreaM" Benrlitom explained in the post-game press conference how his team has a different approach to the Valorant meta.
Duelists aren't the most useful agent class in pro play compared to other Valorant agents, according to KC's star player.
---
---
Karmine Corp ScreaM is looking to change the Valorant meta at VCT Lock In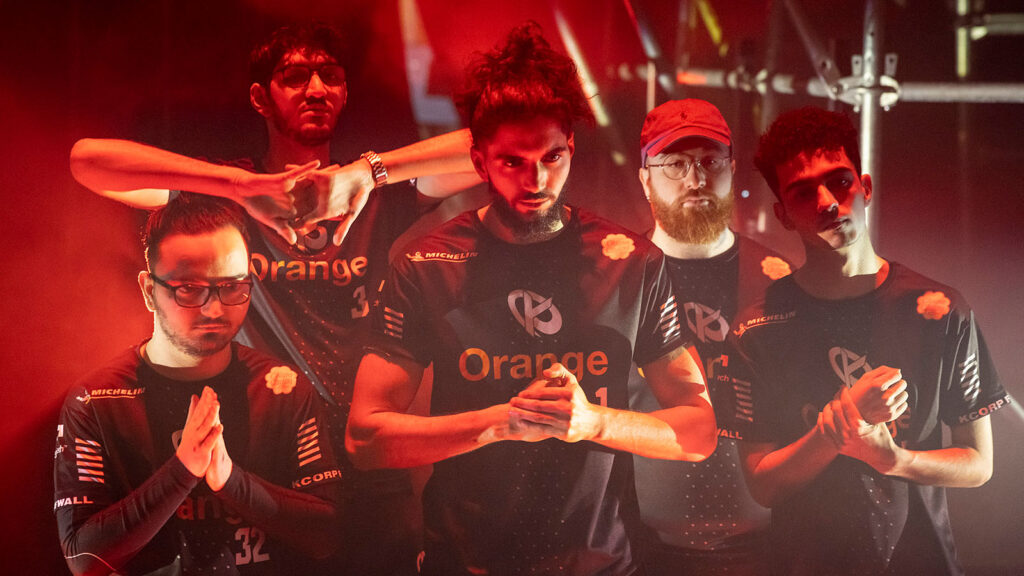 As the in-game leader (IGL) of KC, ScreaM explained that they developed a different approach when it comes to agent compositions.
"When I came to this team, I think that duelists are kind of overrated," he said. "Obviously, it gives you some aggressive playstyle. You can take some space, but other than that, I think it's pretty good without a duelist right now."
KC did not pick a duelist in all three maps against FunPlus Phoenix.
On Lotus, they picked two initiators, two controllers, and one sentinel. On the second map Haven, KC drafted three initiators, a controller, and a sentinel. KC used a similar agent comp they did for Lotus on the final map, Pearl.
Instead of having a duelist entering for the team, KC showed they'd rather wait and gather information before making their move. On attack, KC holds for pushes and uses its initiator and controller abilities to take control of parts of the map.
---
---
ScreaM has also shown he's capable of playing initiator agents Skye and KAY/O aggressively. In the second map, Haven, he finished as the game MVP with a 20/16/8 and 273 ACS record, according to vlr.gg.
While they aren't keen on adding a duelist just yet, ScreaM is still open to the idea of expanding their agent comps in future matches at VCT Lock In.
"Of course, we haven't played every map so far in this tournament," he said. "So we will see about other maps. I still think duelists are viable in other maps."
KC is set to face Brazilian squad LOUD in the next round of the playoffs. The match will take place on February 18, 9:00 a.m. PST | 5:00 p.m. GMT | 2:00 p.m. BRT | February 19, 1:00 a.m. GMT+8.
Valorant fans can watch the matches live on Riot Games' official Twitch and YouTube channels.
READ MORE: Cloud9 Valorant's mCe doesn't hold back: 'Feels good to send them home'