VCT Lock In opened with an action-packed match featuring North American favorites NRG Esports, who went up against EMEA underdogs KOI.
NRG is considered a top team in Brazil after they picked up OpTic Gaming's former stars Pujan "FNS" Mehta, Austin "crashies" Roberts, and Victor "Victor" Wong, along with ex-FunPlus Phoenix Jett main Ardis "ardiis" Svarenieks.
The NA squad that featured former Masters Reykjavik and Copenhagen champions did not look like themselves at the start of the match on their map pick, Icebox.
Starting on defense, they fell seven rounds to one against KOI, who always found a way to secure sites and convert their post plants to convincing round wins. When faced against a 9-3 deficit – a cursed scoreline in Valorant for the leading team – NRG worked their magic and pulled off an incredible comeback win.
---
---
NRG Esports' slow start turns into a statement debut win at VCT Lock In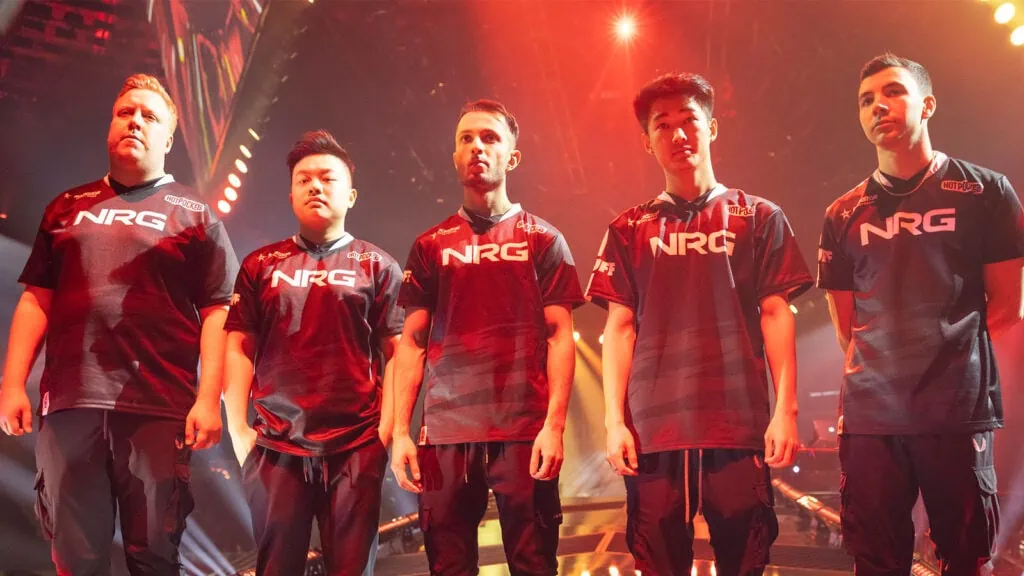 FNS, Victor, and crashies were known for their slow starts at international LANs when they played under the OpTic Gaming banner last year. So it came as no surprise when they struggled in the initial rounds against KOI.
KOI's Nikita "trexx" Cherednichenko and Bogdan "Sheydos" Naumov had already combined for 30 kills before halftime. However, in the 11th round, NRG's Sam "s0m" Oh finally came alive when he scored a momentum-shifting ace outside the B site.
---
---
According to FNS during the post-game press conference, he told his team at halftime that if they win at least three to four rounds, he'll lead them to win the map. And that he did, calling round-winning strategies throughout the second half.
The NA squad lost just two rounds after they switched to the attacker side. KOI's aggressive play cost them dearly, with Berkant "Wolfen" Joshkun's Jett constantly shut down whenever he tried to get a pick with his Operator. NRG's patient play often led to convincing round wins that left KOI's economy in shambles.
---
---
KOI's early lead kept them in the game, but NRG used their momentum to win a pivotal round when the score was tied 10-10. FNS and his squad exploited KOI's weak mid-defense on Icebox, slowly pushing into the B site. With both teams expending their ultimates to win the round, FNS was able to clutch the win for his team by denying his opponents the defuse. KOI refused to give up but eventually lost to NRG 13-11.
In the next map on Haven, KOI's map pick, NRG picked up where they left off. The NA squad took a convincing 8-4 lead at halftime. On attack, KOI finally found some success, winning four rounds in a row before they lost control of the game.
---
---
Crashes pulled off a pivotal Sova Hunter's Fury ultimate that hit five targets. With the clock running down, KOI desperately tried to get to the C site through C garage. However, they were denied entry by s0m who scored three kills in quick succession.
NRG went on to win 2-0 KOI after they won 13-9 on Haven. The NA squad's win eliminated KOI from VCT Lock In and advanced them to the next round of the playoffs. NRG is now set to face Giants on February 17.
Valorant fans can watch the matches live on Riot Games' official Twitch and YouTube channels.
READ MORE: The top 10 highest earning Valorant players of all time list dominated by North America