Popular streamer Kyedae "Kyedae" Shymko has stated on Twitter that she has been diagnosed with cancer.
The 100 Thieves content creator shared that she will soon undergo treatment for acute myeloid leukemia (AML), a cancer of the blood and bone marrow.
She also stated that she's unsure how her body will react to the treatment, so her stream schedule may become inconsistent.
---
---
Kyedae reveals cancer diagnosis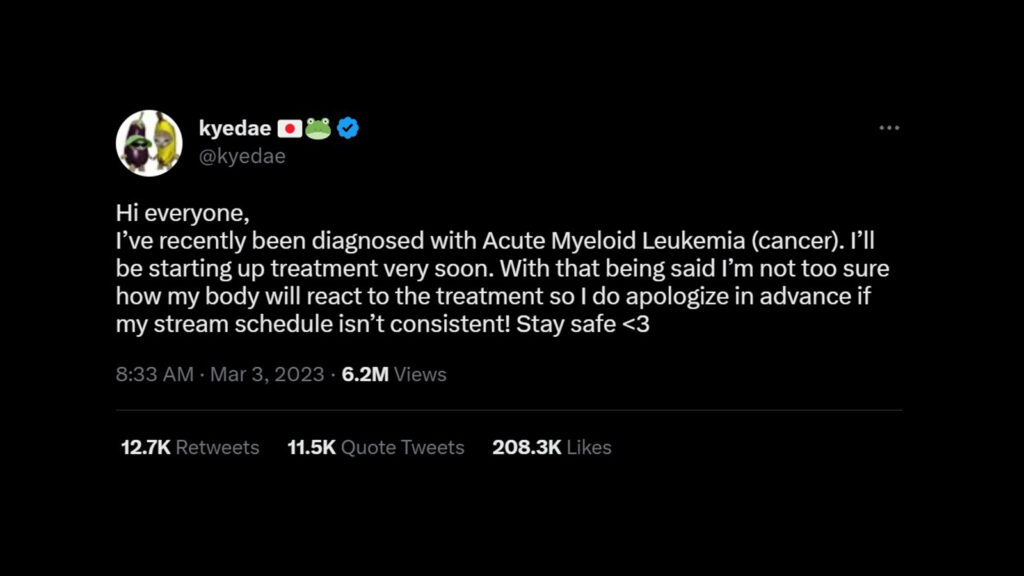 Kyedae's tweet was met with an outpouring of support from gaming personalities, fellow content creators, the Valorant community, and her fans. They all took to social media to express their best wishes and encouragement.
Fellow streamers Jeremy "Disguised Toast" Wang and Christina "Tina" Kenyon wished her a speedy recovery.
Valorant pros Trent "trent" Cairns and Nathan "leaf" Orf also encouraged her to rest and said that she isn't obligated to stream.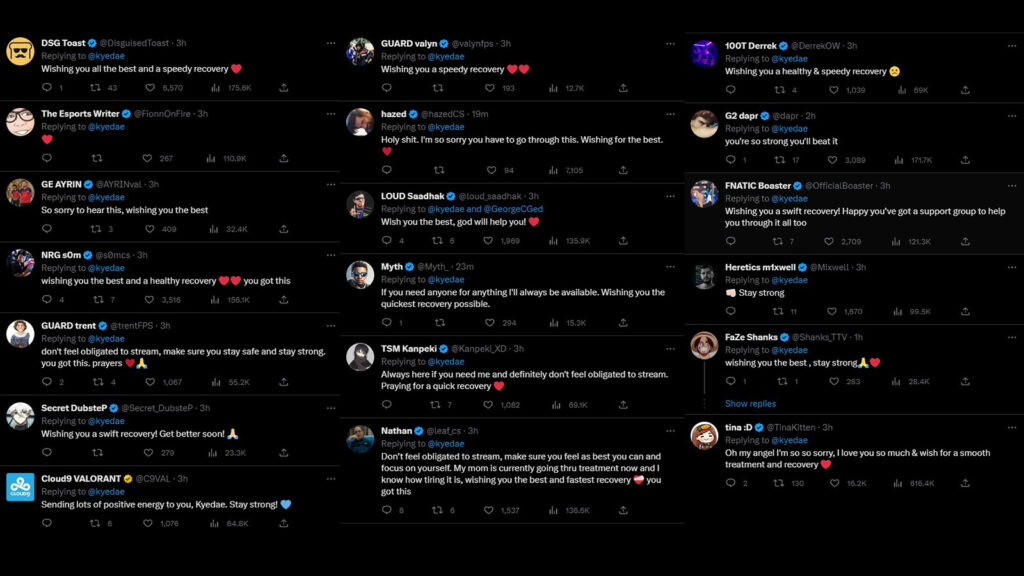 100 Thieves responded to her tweet, saying, "We'll be here with you each step of the way."
AML is a type of cancer that is more common in older adults, with the average age being of diagnosis being 68 years old, according to a study from the American Cancer Society.
Kyedae had just got back from São Paulo, Brazil, where she supported her fiance, Tyson "TenZ" Ngo, and his team, Sentinels, at VCT LOCK//IN. The two popular Valorant personalities started dating in 2020, and they got engaged on August 17 last year.
At just 21 years of age, Kyedae has become one of the top Valorant streamers in the world, amassing 2.1 million followers on Twitch.
She has also made great strides in her improvement as a player, reaching Immortal I late last year.
At the time of writing, Kyedae is set to appear at CONQuest Festival 2023. She was included in the first wave of guests going to the Philippines from June 2 to 4. As one of the prominent guests at the convention last year, Kyedae spent time with her fans and enjoyed Filipino culture.
READ MORE: What the VCT Game Changers initiative means for me and other female Valorant players