Updated on February 27, 5:14 p.m. (GMT+8): Improved relevancy.
Despite having a male-dominated professional scene, there's a huge fanbase of women who play Valorant. Many female streamers include the game in their regular stream schedule and in the esports scene.
However, there is a glaring problem for female gamers. While I've been lucky enough to be surrounded by great male teammates in Valorant, not a day goes by that I don't see a fellow female Valorant player on social media sharing in-game encounters with misogynistic comments, unwanted suggestive messages, or being shunned from a game just because the group found out they were playing with a girl.
Let's face it: it can be scary being a girl who plays Valorant. It can be scary being a girl who plays anything.
One only has to go through the comments on any female streamer's feed and see just how scary the gaming world can be for a female gamer, and more so aspiring female esports athletes. It's the reason some women (myself included) will opt not to communicate in-game during public matches.
---
---
We have seen all-female esports leagues in recent years push for more inclusivity and visibility for women. While some may argue that having a separate female league only widens the gap between male and female competitive performance, as it is, the current competitive esports scene generally doesn't make women, or other genders, feel very welcome, and Valorant Executive Producer Anna Donlon recognizes this.
"Competing in games as a woman can be a daunting task, oftentimes resulting in a very real competitive disadvantage," says Donlon. "While we're addressing this challenge in-game, with improvements to chat, voice communications, and mitigation of griefing, we also see an opportunity to take another step with esports."
Enter the Valorant Champions Tour (VCT) Game Changers, a new initiative by Riot Games to create new opportunities for marginalized genders in the Valorant community. Game Changers aims not just to be another all-female league, but a year-long effort alongside the Valorant Champions Tour to build more long-term inclusivity and diversity in the community.
---
---
What is VCT Game Changers, and how does it help female Valorant players?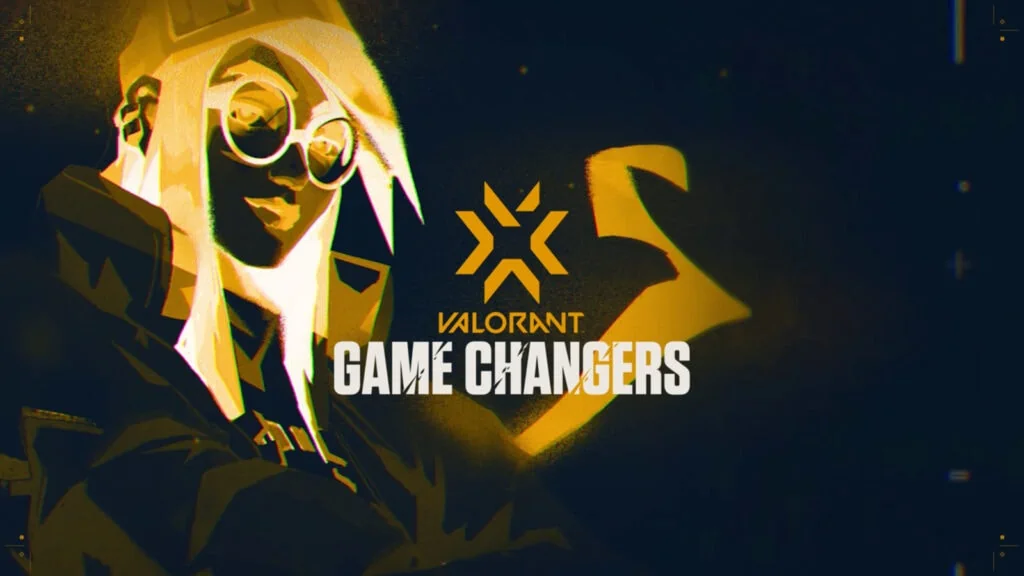 Game Changers is composed of two core initiatives — the VCT Game Changers Series and the VCT Game Changers Academy. The VCT Game Changers Series is a worldwide series of competitions, similar to the Ignition Series of 2020, hosted by Nerd Street Gamers.
The VCT Game Changers Academy program is more developmental in nature, with monthly tournaments at the semi-pro and grassroots level. This was a partnership with GALORANTs, the same community behind the "For the Women Summer Showdown" in September 2020.
"Game Changers will provide tournaments and development programs for women who want to take their game beyond competitive ladder play," said Whalen Rozelle, the Senior Director of Esports at Riot Games. "With VALORANT esports, we're committed to fostering an inclusive environment for competition and creating safe opportunities for women to compete without fear of identity or gender-based harassment."
It'd be great to think that we didn't need initiatives like vct Game Changers, and that anyone has the tools at their disposal to be a professional player. But the truth is, the playing field isn't level — not yet.
Historically, men have had more opportunities in the esports and gaming space and therefore have had more room to hone their skills. Events like Game Changers allow women and other genders the space and the opportunity to improve and cultivate their skills, until the time such that there won't need to be events for marginalized genders any longer.
Hopefully, with Game Changers, we take steps in the right direction to make the gaming community feel safer and more inclusive, with more women and other genders more visible as competitive players and as esports champions.
---
Follow ONE Esports on Facebook for more Valorant news, guides, and highlights.
READ MORE: Top 10 highest-earning Valorant players list dominated by just one country