Korean powerhouse DRX will return to the international stage as one of the favored teams at VCT Lock In.
The last time we saw them was when they exorcised their LAN demons at Valorant Champions 2022, where they finished in 3rd place. During the Valorant world championship tournament last year, DRX found themselves finishing in 5th to 6th place at Masters Reykjavik and Masters Copenhagen.
Coach Seon-ho "termi" Pyeon detailed how they plan on reaching new heights in 2023 as the best Valorant team in the Pacific region in an exclusive interview with ONE Esports.
---
---
DRX termi says they are still above the competition in the Pacific region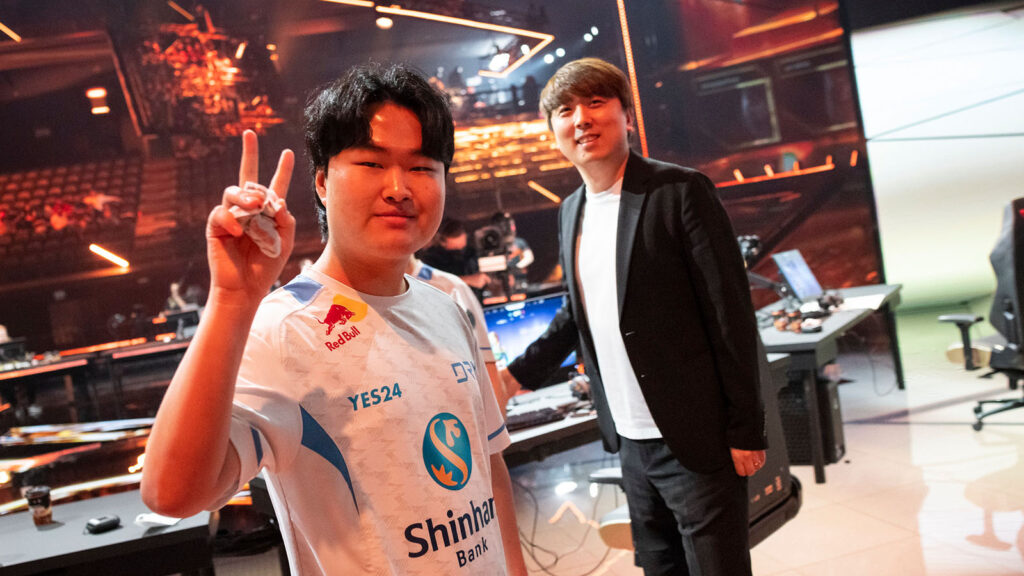 When asked about their standing in the Pacific region, DRX's head coach confidently said, "I believe we are the strongest team out here."
They won both VCT Korea Challengers tournaments which earned them a spot in all the international LAN events last year. If you add in their accomplishments from their days playing under the Vision Strikers banner, they are undoubtedly the most accomplished Valorant team from Asia.
They don't have any main rivals in the Pacific region, according to termi, and the only team they had their sights set on was the former OpTic Gaming roster.
"I do think we had a bit of rivalry with NA's OpTic, but they are no longer together," he said. "Personally, I am a little sad that we couldn't defeat them at least once while we had the time."
DRX nearly defeated OpTic Gaming at Valorant Champions last year. However, they lost a close 3-2 series to the top North American squad.
The Korean squad's head coach then turned his attention to Riot Games' "win or go home" format for VCT Lock In.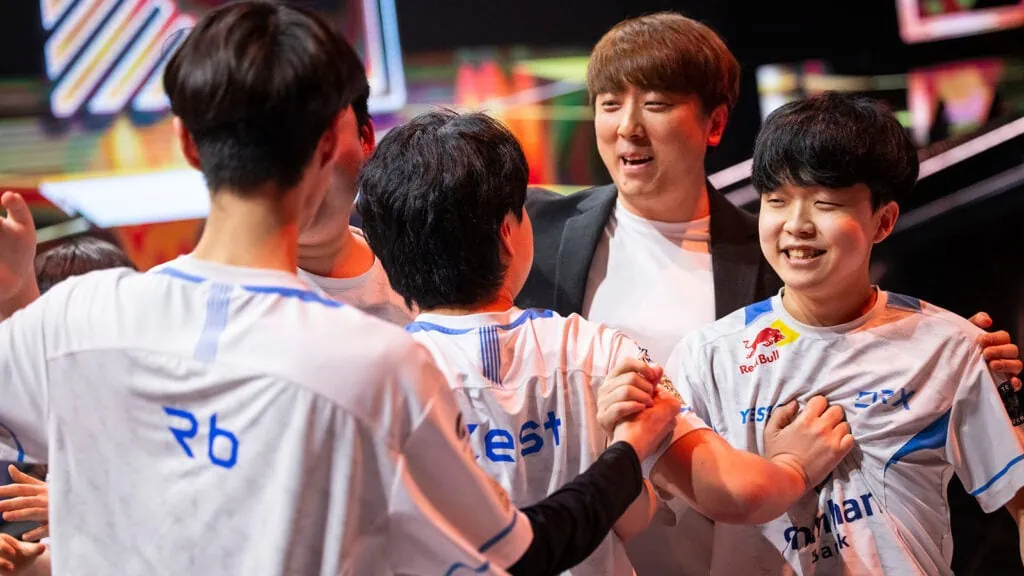 "We see this as more of an event than a tournament," he said. "We prepared for this tournament as an event to test out new picks and see how good other regions are."
Valorant's ninth map Lotus is set to make its esports debut at VCT Lock In, along with the new Stinger nerfs from patch 6.02.
With the brutal tournament format and new changes to the game, termi explained that they aren't too focused on the team's results in Brazil and see it more as an "opportunity to grow."
VCT Lock In will also be an ideal proving ground for their newest player, Jung "Foxy9" Jae-sung, DRX's up-and-coming duelist main.
"We recruited Foxy9 as a player for the future," he said. "He is the youngest player on the team and receives a lot of love from the older players. I think he made the team brighter and cozier."
"In game, he is an aggressive player who has great aim," he continued. "I think he is a great asset for us to have."
Termi is confident in Foxy9's abilities as a player, but he explained that the team isn't looking to change their main lineup anytime soon.
"As a team, I don't think we are in a hurry to change our starting lineup as quickly as some people would want," he said. "However, Foxy9 is always ready to play when needed."
---
---
DRX will have their main roster, Kim "stax" Gu-taek, Goo "Rb" Sang-min, Byung-chul "BuZz" Yu, Kim "MaKo" Myeong-kwan, and Kim "Zest" Gi-seok, go up against Turkish squad BBL Esports on February 14, 12:00 p.m. PST | 8:00 p.m. GMT | 5:00 p.m. BRT | February 15, 4:00 a.m. GMT+8.
Valorant fans can watch the matches live on Riot Games' official Twitch and YouTube channels.
READ MORE: NRG capitalizes on Valorant's famous 9-3 curse in debut at VCT Lock In