Would you like to share a piece of Valorant history?
Masters Copenhagen is just around the corner, and with it comes another limited edition drop.
Valorant fans around the world can "gear up for greatness" with the new VCT 2022 Masters Copenhagen hoodie, which drops on July 1 at 10:00 a.m. PT | July 2, 1:00 p.m. GMT+8 | July 2, 6:00 a.m. GMT.
---
---
Be part of the VCT action with the Aurora-02 Masters Copenhagen hoodie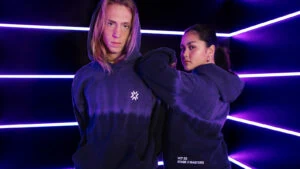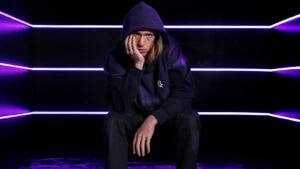 Each limited edition pullover was hand-dipped to produce a unique violet gradient, which closely resembles the northern lights, or aurora borealis. The electrifying hoodie also features the VCT spark logo on its front and the VCT 22 Stage 2 Masters event monogram on its back.
The hoodie will be exclusively gifted to competitors who qualify for Stage 2 Masters, but interested fans will have a chance to secure one. However, only 800 units will be made available through the Riot Games merchandise website.
This is 300 more than its predecessor, the Aurora-01 hoodie, which debuted in March.
The Aurora-02 hoodie can be purchased here when it drops.
READ MORE: XSET BcJ: 'DRX stax is from a worse region and he gets too much credit'