At Evo 2023, Tekken Project Director Katsuhiro Harada and Producer Michael Murray talked about what happened during the Closed Network Test and revealed a Tekken 8 characters ranked list based on usage.
The Closed Network Test occurred during the two weeks prior to Evo. Participants were given access to 16 characters and 5 available stages.
According to the developers, only 130,000 out of more than 400,000 applicants were given access to the game, and only 77,853 of those who were selected actually participated.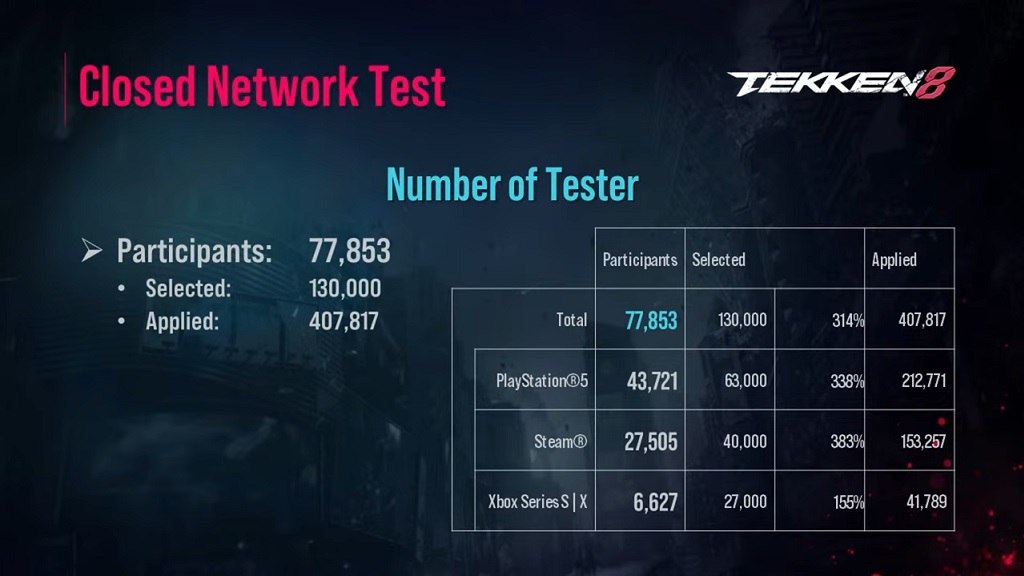 As reported by the Harada-san and Murray, here is the list of the playable Tekken 8 characters ranked based on usage during the Closed Network Test.
---
---
Tekken 8 characters ranked according to usage in the Closed Network Test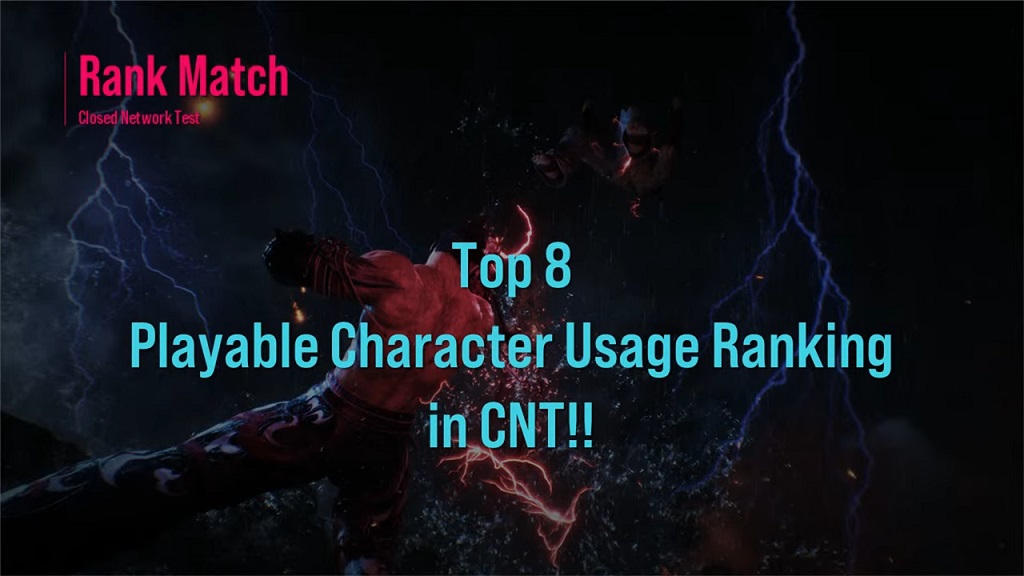 To no surprise, Tekken's golden boy, Jin Kazama, took the top spot among Tekken 8 characters ranked per usage across all regions except Asia.
Kazuya came in second despite being an execution-heavy fighter, but the developers said they were having speculations that this could be because the character select cursor defaults to him.
The developers were surprised about how low in the rankings Jun fared considering she's part of Tekken 8's main plot and hasn't been playable since Tekken Tag 2.
Hwoarang's high placement in the ranking was also a shock, but this could be because of his aggressive playstyle that goes well with the game's theme. Also in the top 8 are King, Lili, Law and Bryan.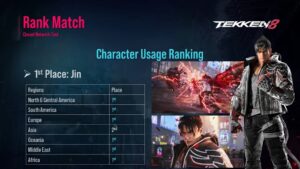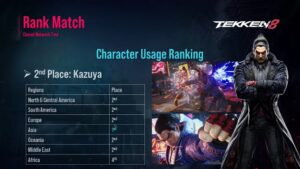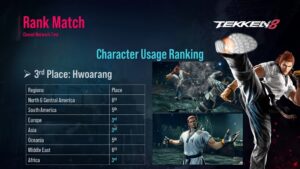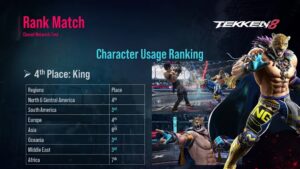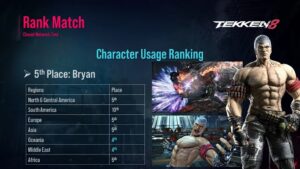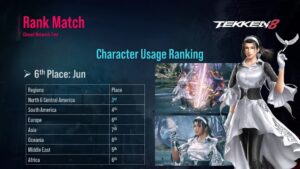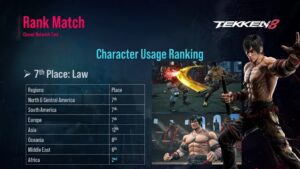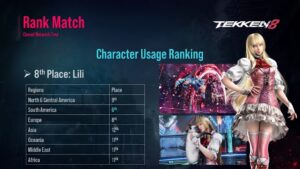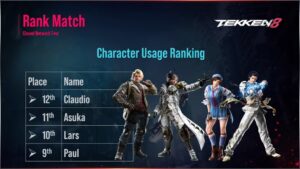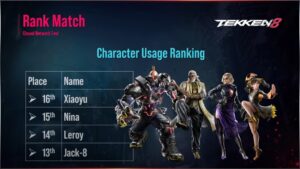 Outside of the top 8 are Paul, Lars, Asuka, Claudio, Jack-8, Leroy, Nina, and Xiaoyu, respectively.
Tekken 8 characters ranked according to usage
Jin Kazama
Kazuya Mishima
Hwoarang
King
Bryan Fury
Jun Kazama
Marshall Law
Lili
Paul Phoenix
Lars Alexandersson
Asuka Kazama
Claudio Serafino
Jack-8
Leroy Smith
Nina Williams
Ling Xiaoyu
Follow ONE Esports on Facebook, Instagram, and TikTok for Tekken esports news, guides, and updates.
READ MORE: Full list of all Tekken 8 characters