NBA 2K League's third season officially has its roster of 10 playoff teams, following the thrilling conclusion of its final in-season tournament, The Ticket.
Clinching the tourney win along with the 10th and final playoff berth was Blazer5 Gaming, who knocked off defending champions T-Wolves Gaming, 2-1.
The Ticket adopted a new format in Season 3. Instead of featuring all 23 teams, NBA 2K League's final in-season tournament only included the teams that didn't directly qualify into the Playoffs. While the nine top-ranked teams already punched in their playoff tickets, the remaining 14 squads had to play for the 10th seed.
The Ticket's tournament bracket featured "Mini-Bosses" and a final "Raid Boss," which was based on the teams' final regular season record. T-Wolves Gaming finished the regular season in 10th place, making them the final Raid Boss that all other contenders had to go through to make the Playoffs.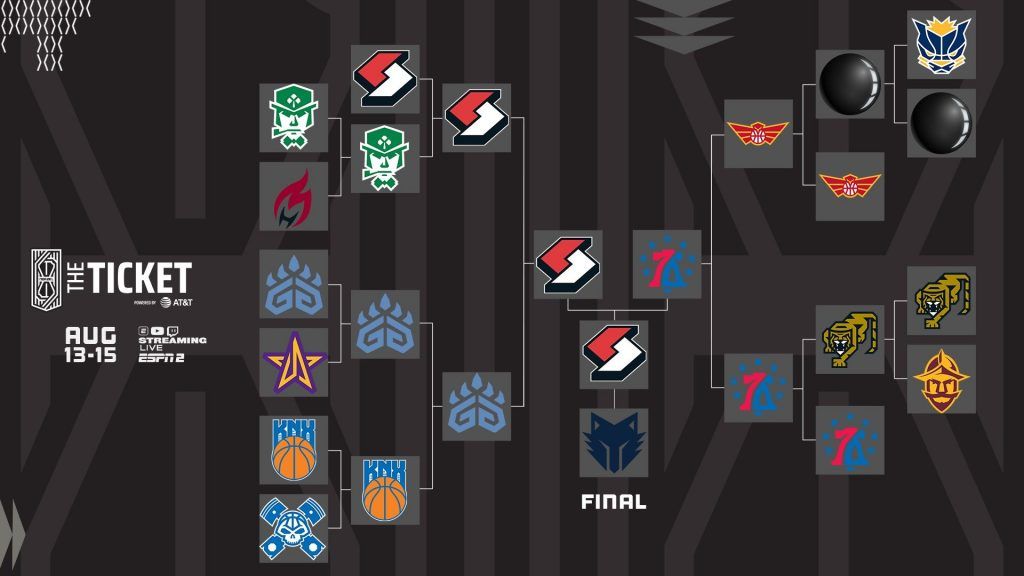 Blazer5 Gaming ranked 11th at the end of the regular season, making them one of the Mini-Bosses. They beat CLTX Gaming, Grizz Gaming, and 76ers GC to earn the final matchup against T-Wolves Gaming.
---
---
It was an interesting turn of events as Blazer5 Gaming's real-world counterparts, the Portland Trailblazers, also made headlines last week by clinching the NBA's last remaining playoff spot — also in unprecedented fashion.
Due to a mid-season hiatus resulting from the COVID-19 outbreak, the NBA established a "bubble" environment to safely accommodate its return to action. Along with an isolated campus in the Walt Disney World resort in Florida, new rules were added to determine the disrupted season's playoff cast.
Long story short, instead of directly earning a playoff berth based on their final win-loss record, the Portland Trailblazers had to earn the Western Conference's eighth and final playoff seed by way of the NBA's first-ever play-in game. The Trailblazers beat the Memphis Grizzlies in a down-to-the-wire contest to secure their spot in the NBA Playoffs.
As the NBA Playoffs begin today, the NBA 2K League will follow suit with its own Season 3 Playoff games beginning August 20 (schedules yet to be announced). Here's a look at the matchups and brackets:
Catch the games on NBA 2K League's Twitch and YouTube channels.
READ MORE: Raptors Uprising just completed the first perfect season in NBA 2K League history