With the conclusion of the Mobile Legends: Bang Bang Southeast Asia Cup (MSC 2021), we got a glimpse of some of the best teams in Southeast Asia, and how each region fared against one another.
Post-MSC 2021 global power rankings explanation
For the post-MSC 2021 global power rankings, we have taken into consideration the team's performance before they qualified for the cup, and teams that performed exceptionally well in their respective MPL regions but did not get a chance to participate in MSC.
Here are the top ten strongest teams right now in competitive MLBB:
---
1. Execration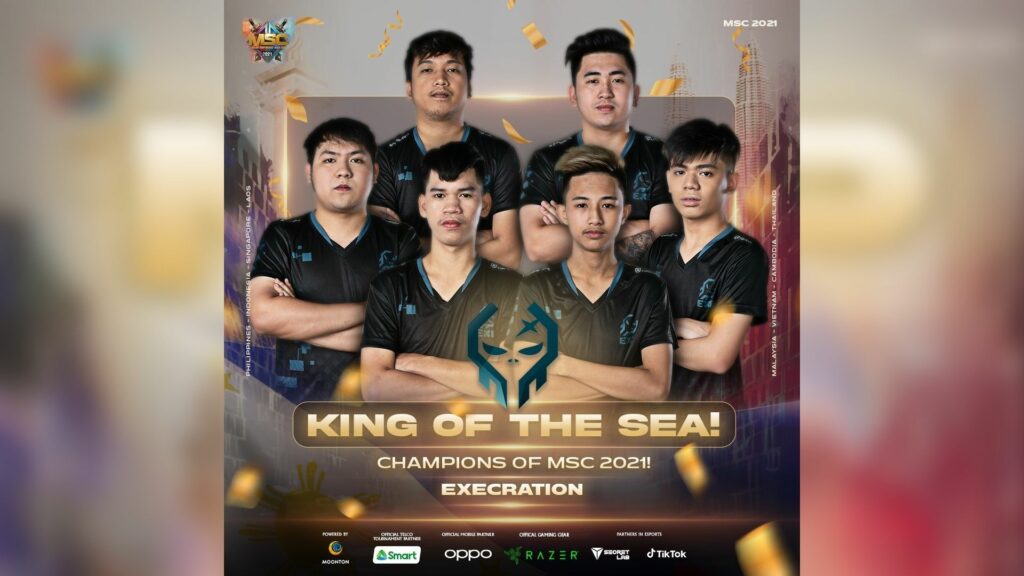 Execration had one of the best cinderella runs in the tournament. When Execration lost to EVOS Legends in the upper bracket, they had to claw their way through the lower bracket against Impunity KH, RSG MY, and eventually EVOS Legends again.
They faced Blacklist International in the grand final, the same team that defeated them in the MPL PH S7 grand final. Only this time, they went on to dominate and crack the code of the Tier One-backed squad.
From being a mid-tier team in MPL PH Season 6 to suddenly becoming the best team in SEA post-MSC 2021, Execration deserves to be on top of the global power rankings right now.
---
2. Blacklist International
Known internationally for popularizing the 'Nice one, baby' strategy, Blacklist International soared to the top after acquiring former ONIC PH duo Daenerie James "Wise" Del Rosario and Johnmar "OhMyV33nus" Villaluna.
After claiming the MPL PH Season 7 crown, and losing only one game the entire regular season, Blacklist International were favorites to win MSC 2021.
Though they dropped to Execration 4-1 in the final, the black and white team will likely bounce back next season with the same roster.
---
3. EVOS Legends
MPL ID Season 7 champions EVOS Legends entered MSC 2021 without their star players Luminaire and Wann. However, they still managed to qualify for the upper bracket of the MSC 2021 playoffs, and sent Execration to the lower bracket.
They then fell 3-1 to Blacklist International in the next round, and dropped to the lower bracket in a rematch with Execration, which they lost 2-0.
EVOS Legends may be the strongest team in Indonesia right now post-MSC 2021, but it seems that they are at a roadblock when up against Filipino teams.
---
4. Bren Esports
M2 world champion Bren Esports were eliminated from MPL PH Season 7 earlier than expected, and lost a chance to prove themselves in MSC 2021, but there's no denying that they are still a force to be reckoned with.
For a start, they are the only team to put a dent to Blacklist International's almost perfect 13-1 MPL PH Season 7 win.
Bren Esports' coach Francis "Duckey" Glindro also acknowledged that the team had less motivation in the first half of the season after winning the M2 trophy, but eventually regained their composure in the second half.
It's exciting to speculate what the future holds for Bren Esports during the offseason transfer period, but we can be sure that they'll remain a threat as long as Duckey is there to call the shots.
---
5. RSG MY
RSG MY is fifth on our global power rankings because of their strong performance not just in MSC 2021, but in MPL MY Season 7 where they ha upset defending champions Todak, 4-2, to capture the crown.
They went quite far into the competition, qualifying for the upper bracket before dropping to Blacklist International and Execration in the lower bracket.
The region has yet to win an international title, but this laudable showing from RSG MY proves that it's only a matter of time.
---
---
6. Bigetron Alpha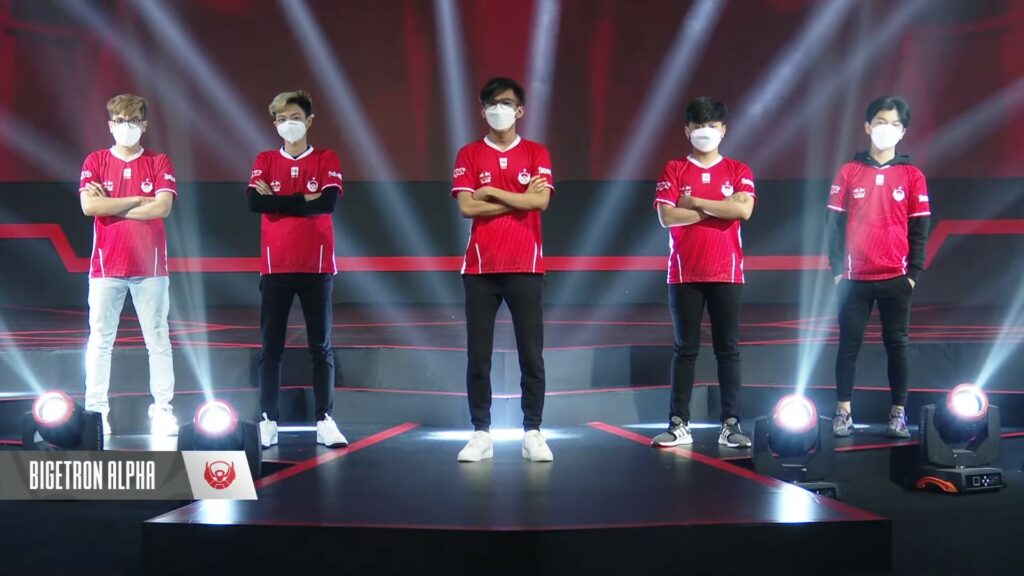 Bigetron Alpha lost to Cambodia's Impunity KH in the MSC 2021 group stage, and were eliminated by RSG MY in the second round of the lower bracket playoffs.
Even though fans expected more from the Indonesian squad, the suspension of their core player Jabran "Branz" Bagus Wiloko made it difficult for them to gain an upper hand at MSC 2021.
---
7. Aura PH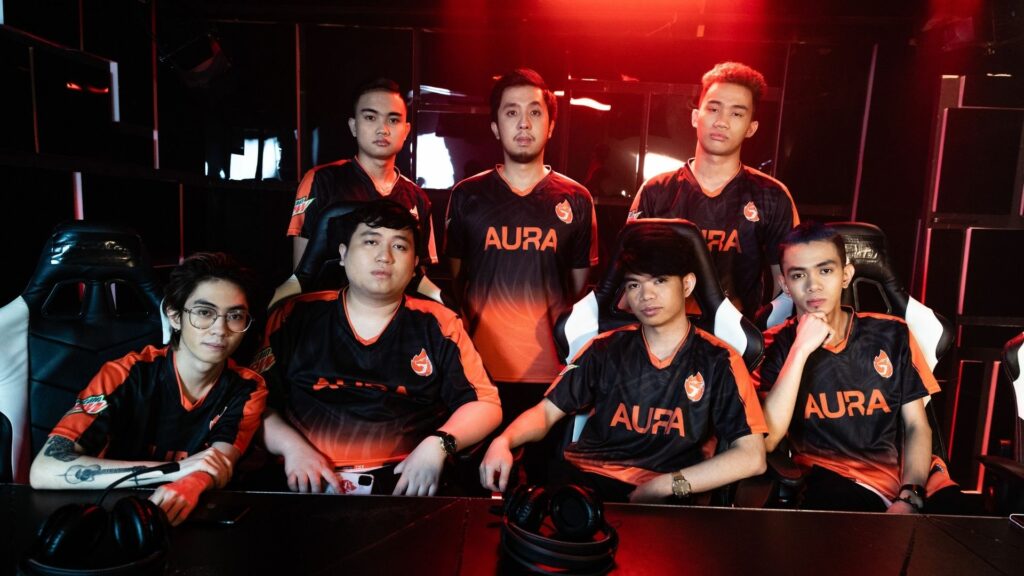 Among the MPL PH teams, Aura PH has the most individually talented players under one banner. Their potential was evident when they finished with a 9-4 record, second to Blacklist International's 13-1 record.
As such, we've placed them 7th in our global power rankings. Although they finished third in MPL PH Season 7, Aura PH should still be considered one of the best teams in the region, and we expect them to bounce back in MPL PH Season 8.
---
8. Genflix Aerowolf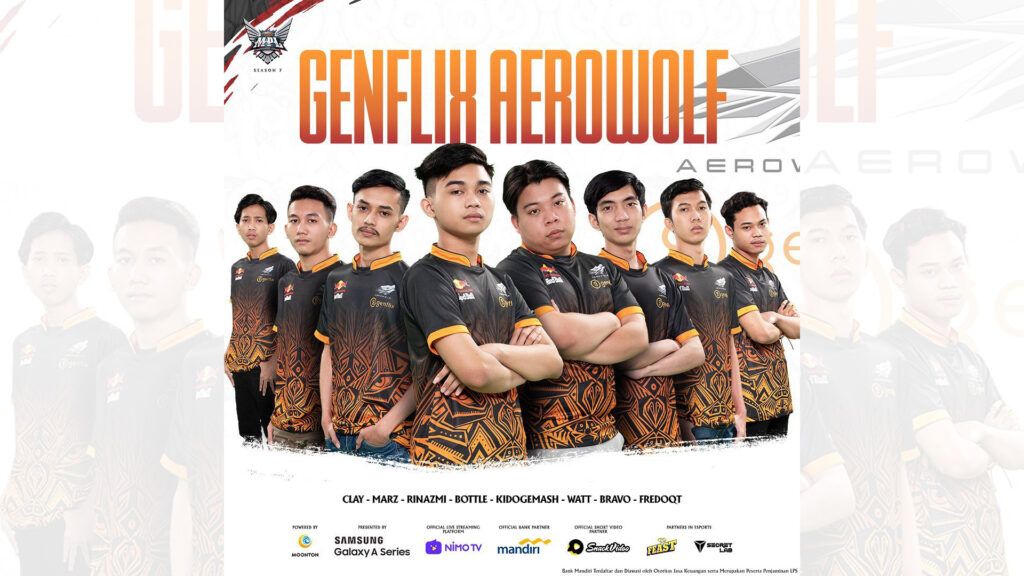 Genflix Aerowolf surprised many in the second half of the MPL ID Season 7 after defeating top of the table Indonesian teams like ONIC PH and EVOS Legends.
They ultimately proved that it wasn't just luck, for they went on to upset defending champions RRQ Hoshi and first placer ONIC Indonesia in the playoffs, eliminating them from the tournament.
Although they weren't able to notch a win against EVOS Legends, who went on the win the trophy, Genflix Aerowolf have made a name for themselves as giant slayers of MPL ID.
---
9. Impunity KH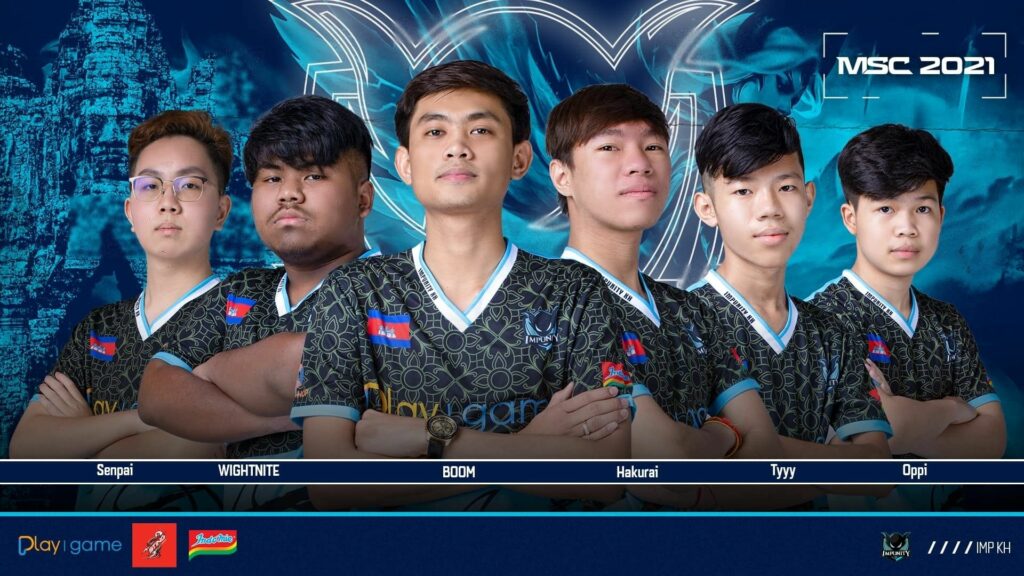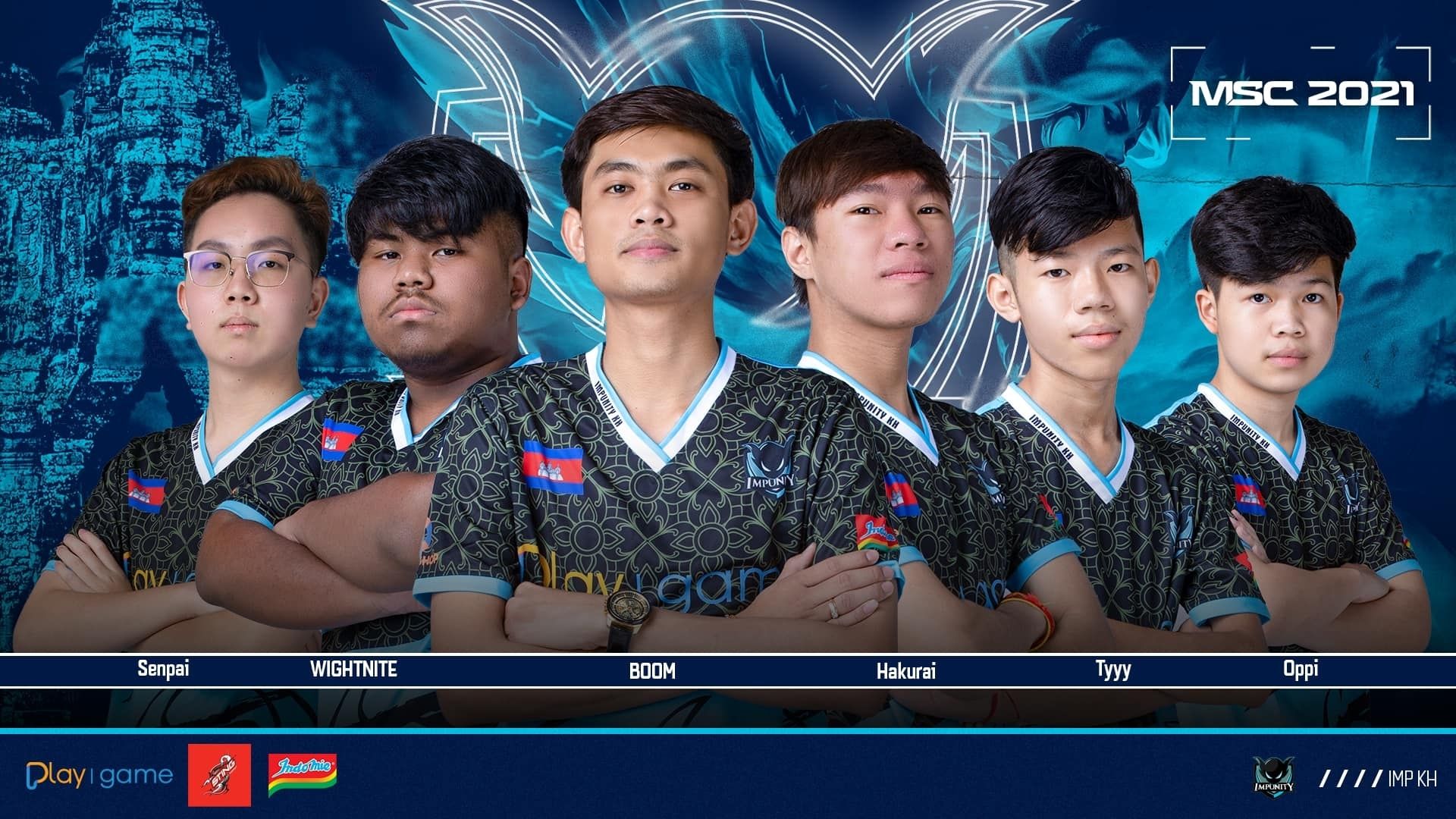 Impunity KH is the only non-MPL team in our post-MSC 2021 global power rankings. This Cambodian team has proven to everyone that patience and hard work can get you far, even against some of the top teams in the region.
Execration had cut short their run in the MSC 2021 lower bracket, but being able to defeat strong teams such as Bigetron Alpha and EVOS SG has earned them the ninth spot on our list.
10. EVOS SG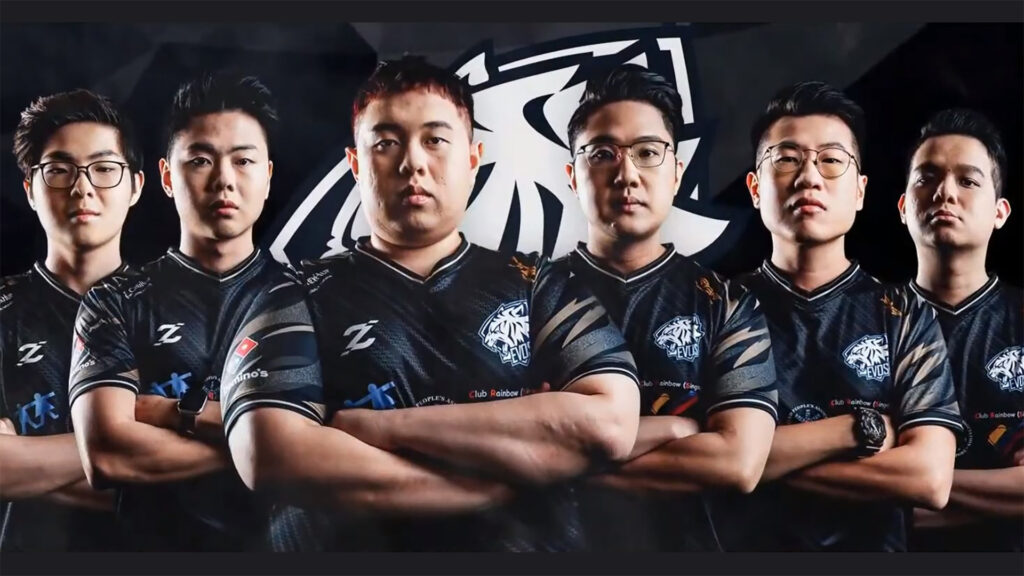 MPL SG Season 1 the first for the Singapore region after it split from MPL MY, and EVOS SG was the first to win the championship in the inaugural season.
EVOS SG had a lot of ups and downs at MSC 2021, despite getting extra help from the now retired Stefan "Soul" Chong Ru Chyi. They eventually lost to Impunity KH in the first round of the lower bracket, and were eliminated from the competition.
Since MPL SG is still new, we can only hope that EVOS SG continues their winning ways, and eventually amass the necessary firepower to do better at the next international tournament.
READ MORE: MLBB 1.5.88 patch notes — Every update, buff, nerf, and revamp