The next season of the Mobile Legends Professional League (MPL) is right around the corner and teams from Indonesia, Malaysia, Myanmar, and the Philippines are gearing up for an even more competitive year.
While some top teams remain unchanged, other squads have bolstered their rosters with known superstars and promising young rookies from their respective regions.
But how do they stack up against each other?
---
1. Bren Esports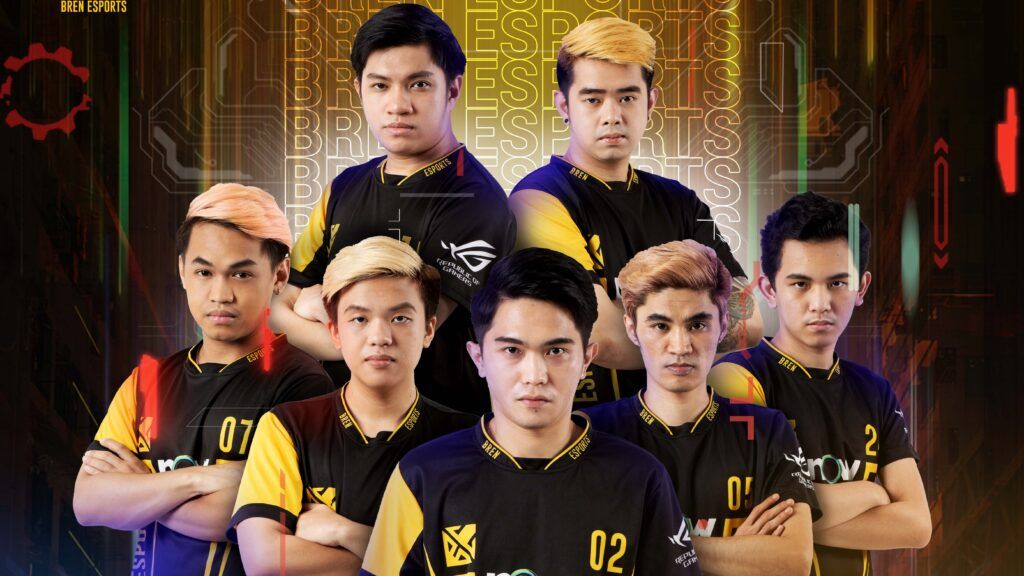 Making history as the MPL PH and World champions, there's no denying that Bren Esports are on top of the world right now.
With a tried and tested roster, the unchanged squad returns to MPL PH S7 as the top guns of the Philippines. Even with Omega Esports eyeing a season of redemption after their loss at the MPL PH S6 Grand Final, Bren is looking way more confident with some international experience under their belt.
Pheww looks eager to lead his crew to a possible third championship and fans can expect way more Tzy madness with KarlTzy and FlapTzy coming through as more mature and decorated players.
---
2. Burmese Ghouls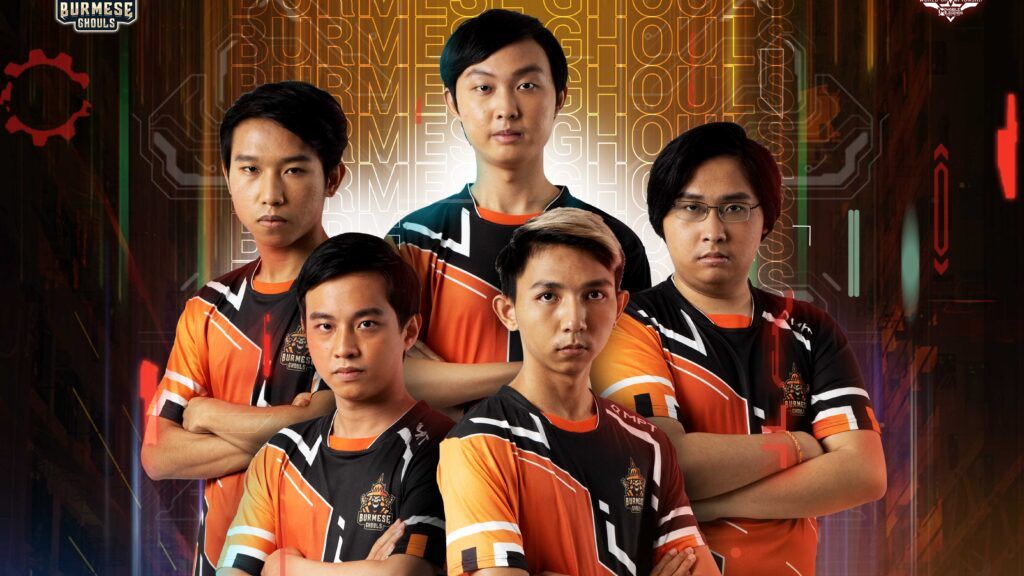 Burmese Ghouls shocked the world with a stellar performance at the M2 World Championship, staying undefeated until taking a hard-fought loss against Bren Esports in the thrilling 4-3 Grand Final.
For the seasonal Myanmar league, Burmese Ghouls have asserted their dominance with four MPL MM championships and it looks like ACE and RubyDD can easily lead their team to a fifth in the near future.
As long as coach PVNDV continues to shape the team to play better than before, we're bound to see Burmese Ghouls conquering the world stage in no time.
---
3. Alter Ego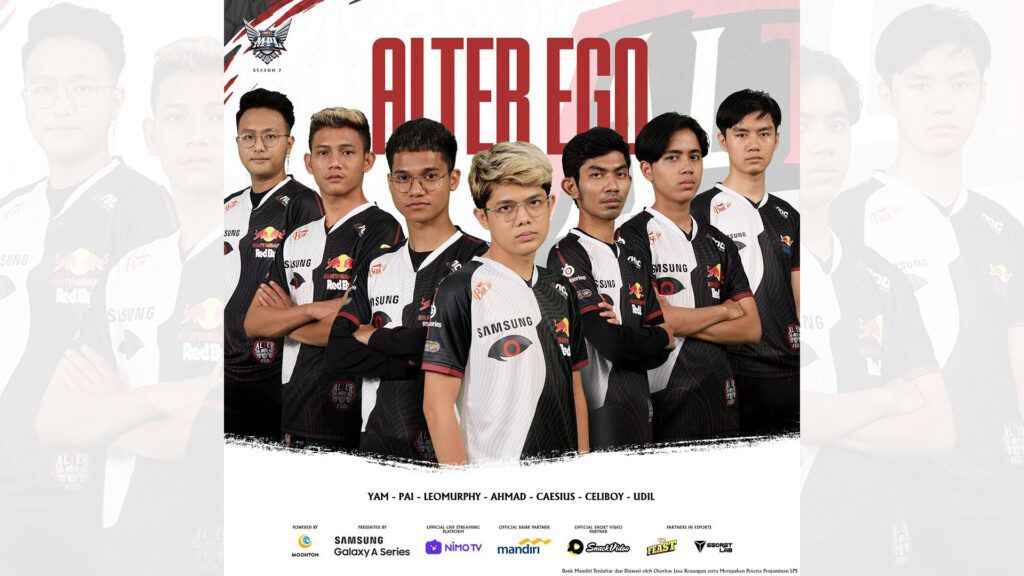 Right now, Alter Ego look like the favorites to win the MPL ID Season 7. Though the squad had to face an early checkout at M2, the ONE Esports MPL Invitational champions are still a dominant force at the highest level of competitive ID play.
The team's roster stays the same with Celiboy, Ahmad, and Udil acting as the team's franchise players. Other important figures such as Leo Murphy and PAI will stay on the roster as the team's go-to supporting cast. Team chemistry is no longer a problem with coach Nasi Uduk's polishing and we can expect big surprises in strategies and overall performance.
Staying optimistic with a seasoned squad and a positive atmosphere, Alter Ego's biggest enemies next season will possibly be themselves.
---
4. RRQ Hoshi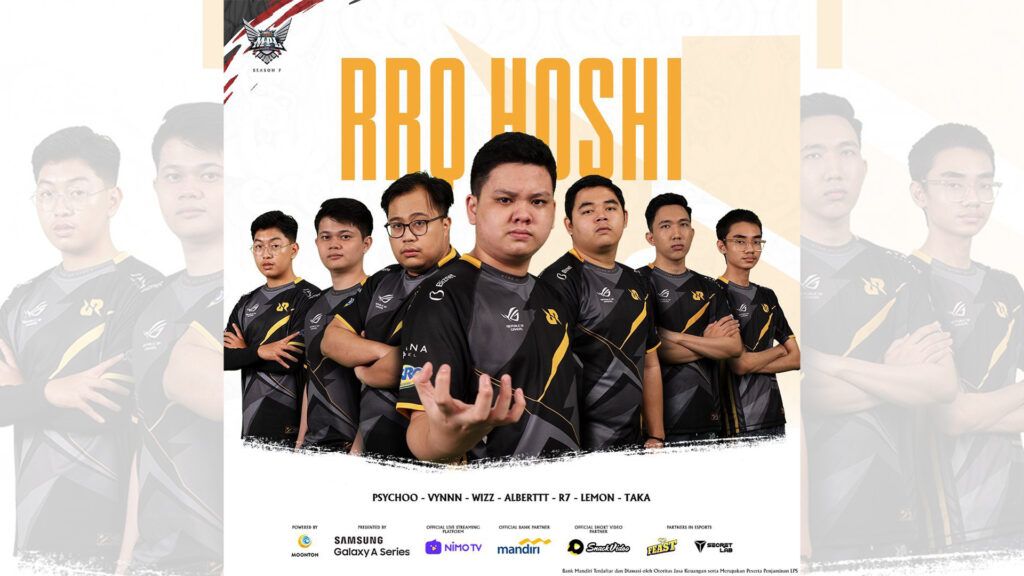 RRQ Hoshi's dominance throughout 2020 in the MLBB competitive scene was nothing short of amazing. The Vynnn-led squad almost grabbed every prestigious title in the Land of Dawn, but unfortunately, the King of Kings came up short at the end of 2020 and early 2021, failing to conquer the MPLI and M2.
In MPL ID Season 7, RRQ Hoshi will be going through a transition period. The departure of Jamesss as the team tactician coupled with some roster changes could spell some complications on RRQ's task to defend the title.
However, the winning mentality of the team's players can no longer be doubted and, with the presence of returning coach Acil who's known for his team-building skills, we can still consider RRQ a first-class team.
---
5. EVOS Legends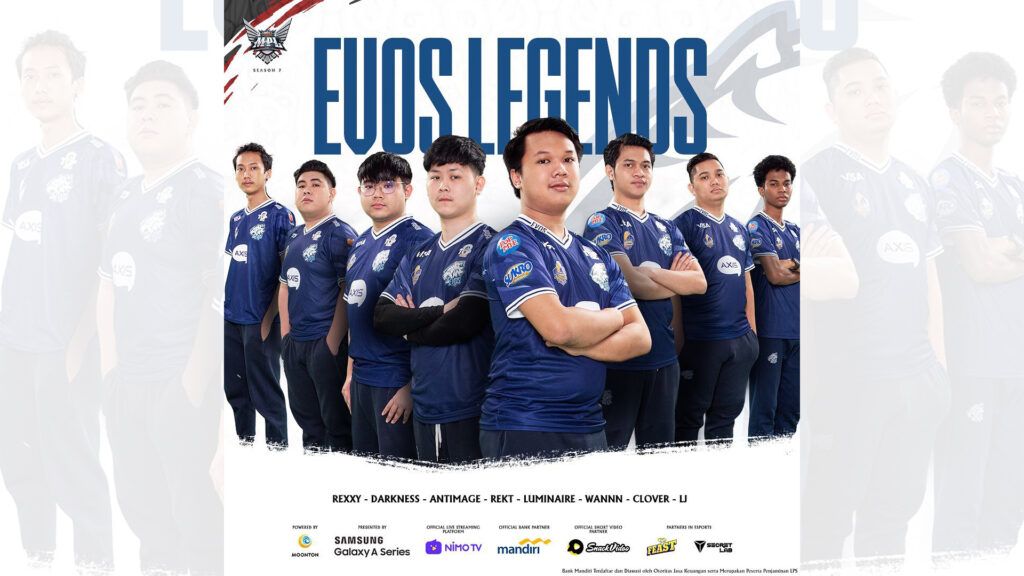 Among the top MPL ID teams, EVOS Legends definitely has the most potential due to its all-star line-up. With Zeys back again at the forefront of formulating strategies, fan favorites like Wannn and REKT will be playing alongside star roster additions Luminaire, LJ, and Antimage.
Just based on the composition of the players, this Los Galacticos squad will pose a substantial threat to other ID teams. Though their MPLI debut was a slow start for the superteam, we hope to see the White Tiger bounce back in MPL ID S7.
---
---
6. Omega Esports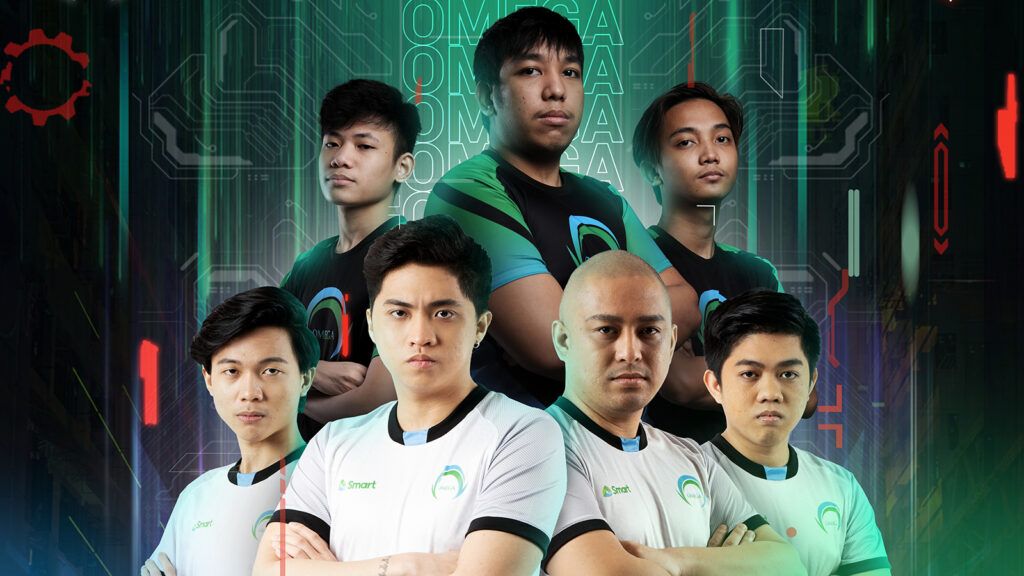 As the second-best team in the region, Omega Esports returns as the uncrowned kings of MPL PH.
Sticking to their six-man roster featuring the likes of Heath and Hadjizy, the regular season will certainly be a breeze for the OMG squad. Their main test will be in the playoffs and how they deal with defending champs, Bren Esports.
Season 7 will be an interesting turning point for the team. Despite being lauded as a team that prioritizes discipline and fundamentals, Omega will have to adapt to their own strengths with the recent departure of coach DaleDalus and his disciplined approach.
When it comes to international competition, OMG has had a rough time facing better regions. Even after an undefeated group stage performance at M2, the team faltered in the playoffs with back-to-back losses against ID titans, Alter Ego and RRQ Hoshi.
If Omega can transition to have a more ruthless mindset, we may finally see them take some substantial wins and grab the championship they deserve.
---
7. Bigetron Alpha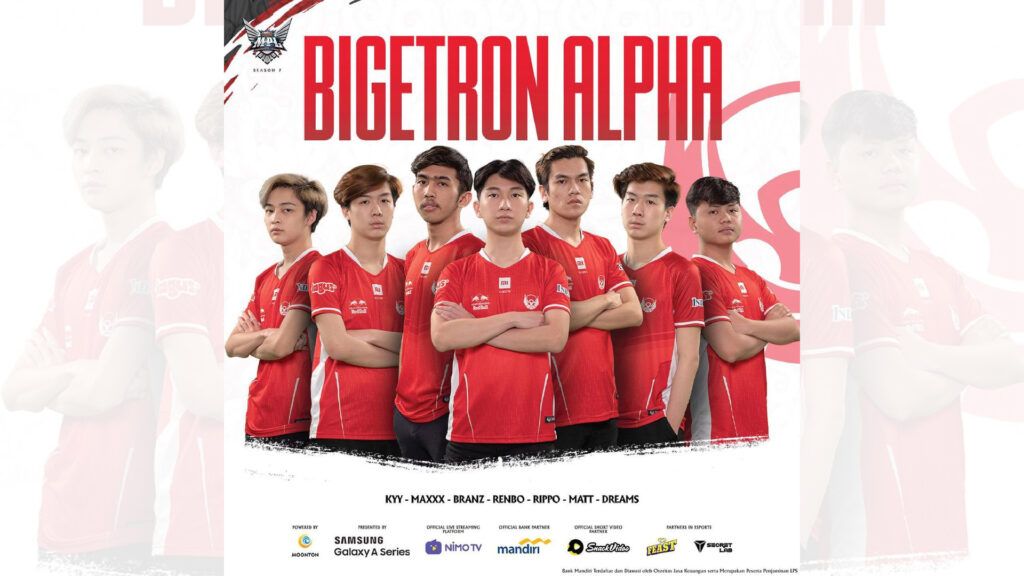 Bigetron Alpha powers on as the ID dark horse, known for their ability to surprise opponents in every match-up. For MPL ID S7, the robot troops will stick with their old squad to keep their chemistry intact.
With a solid squad in place, Bigetron Alpha experienced some changes in its coaching staff, replacing coach Amoux with Steven Age. This move has the potential to further strengthen the team considering that Age has been around BTR for a while and is known to have in-depth meta and game knowledge.
---
8. Geek Fam ID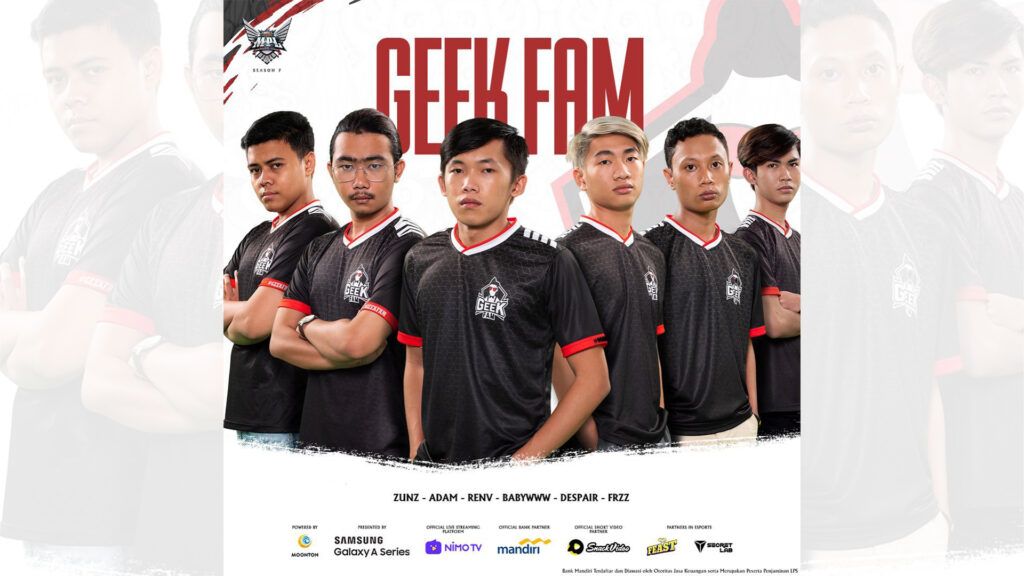 Lower-level teams labeled Geek Fam ID as an easy win in the MPL ID S6 competition, but this is not the same team from last season.
Geek Fam managed to rebuild their roster right before MPLI, and the new roster utilized a brilliant double sidelane strategy to take some surprising upsets.
The same roster from MPLI will return for Season 7, and we're looking forward to seeing how far this young team can go.
---
9. Onic Esports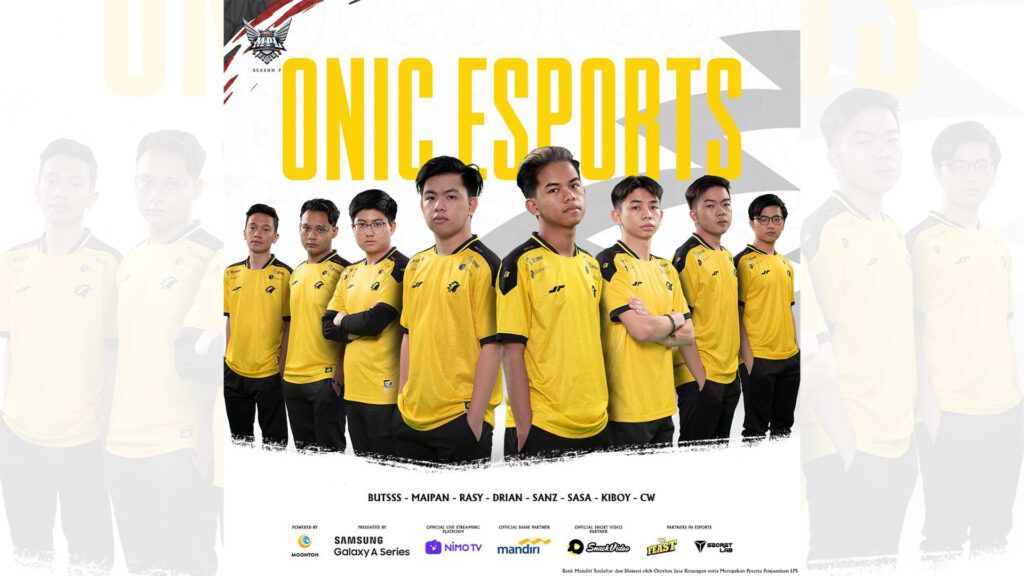 Onic Esports experienced a tough finish to their 2020 run. The team stumbled in the lower bracket of the MPL ID S6 playoffs and failed to make a difference at the MPLI. To add to the substandard appearances, they were also hit by the departure of superstar Antimage who made his way to EVOS Legends.
In response to Antimage's departure, the Hedgehog team promoted Kiboy and Maipan who were standout players at the MPL development league (MDL).
The presence of these two new players should revitalize Onic's main line-up and we hope to see this Onic roster evolve and become a bigger force in the regular season and playoffs.
---
10. Todak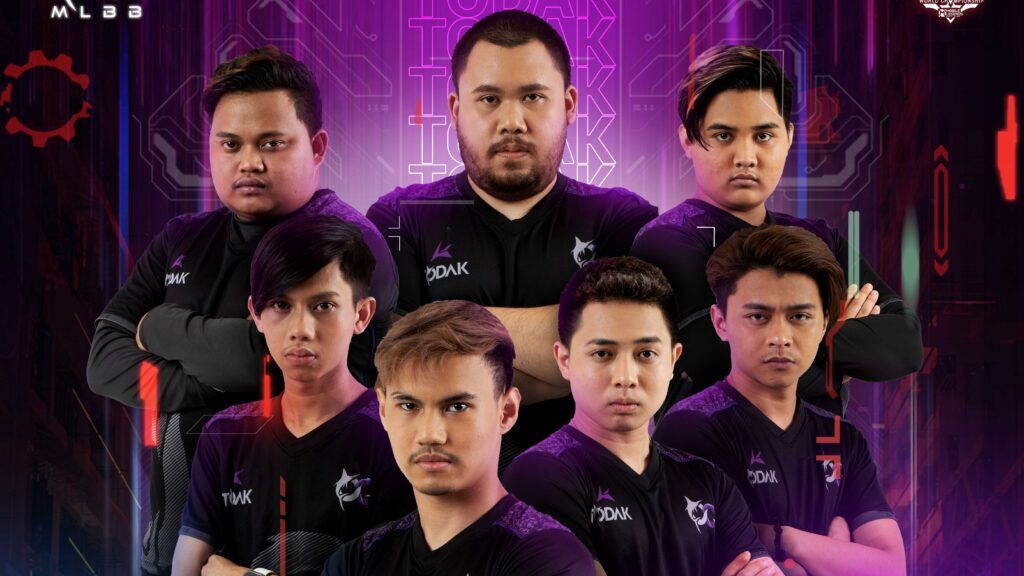 Breezing out of the M2 World Championship group stage, Todak encountered EVOS SG in the first round of the lower bracket knockout stage. In an MPL MY/SG Season 6 rematch, Todak once again proved that they knew their rivals all too well as they swept EVOS SG 2-0.
Up against Bren Esports in the next round however, Todak fell short in game three and were eliminated by the Philippine powerhouse. So far they're the only team that has stood out in the Singapore and Malaysia scene, but they've yet to prove themselves in international competition.
READ MORE: Yve is already S-tier in Zeys's latest MLBB ranked tier list