There's no stopping Edward "EDWARD" Dapadap once he locks in Benedetta.
Blacklist International is now one win away from securing an M4 World Championship slot after a thrilling 3-2 victory over Bren Esports at the Mobile Legends: Bang Bang Professional League Philippines Season 10 (MPL PH Season 10) upper bracket semifinal.
While Salic "Hadji" Imam was proclaimed the MVP of the fifth match for his commendable performance on Pharsa, EDWARD's game-winning macro plays on Benedetta deserves recognition as well.
Throughout the match, the EXP laner made use of Benedetta's mobility to constantly shove the side lanes, split pushing, and destroying inhibitor turrets. These small but impactful plays made a big difference.
---
---
EDWARD gets flashy with Benedetta against Bren Esports in decider match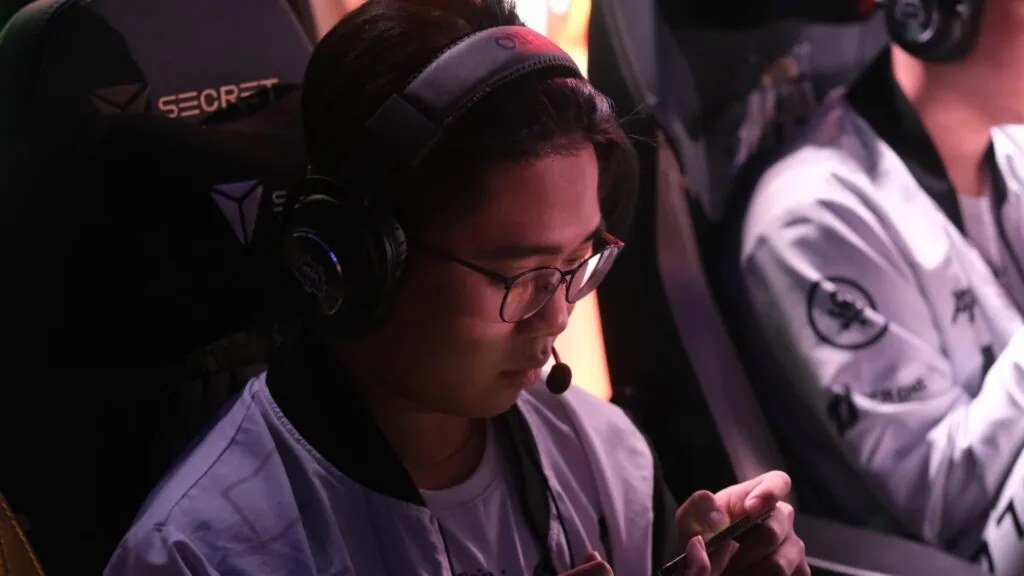 Bren Esports initially had a slight gold lead after securing the first two Lord buffs. As Bren pushed the top and mid lane, where the next Enhanced Lord will spawn, EDWARD set his sights on the bottom lane.
He focused on shoving until the Enhanced Lord spawned at the 16-minute mark. While everyone was at the Lord pit contesting the buff, EDWARD's Benedetta sneakily destroyed the bot lane inhibitor turret.
Bren were forced to recall back to their base and give up Lord to Blacklist International. That sequence shifted the power dynamic, with Blacklist now on the offensive.
After securing another Lord 21 minutes into the game, EDWARD destroyed another inhibitor turret in the top lane. With no more inhibitor turrets remaining, Blacklist maintained pressure in all lanes until they secured their last Lord at the 25-minute mark.
---
---
When the Lord arrived in the base, Danerie James "Wise" Del Rosario's Akai circled around the crystal and caught Marco "SUPER MARCO" Requitano's Irithel, Bren's main damage dealer, with Hurricane Dance.
Bren Esports answered back by eliminating Hadji's Pharsa but was too late, as their crystal was overwhelmed with super minions and the Enhanced Lord.
With the win, Blacklist will now face ECHO in the upper bracket final on October 21, Saturday, at 11 a.m. GMT+8. The winner will advance to the grand final and secure one of two slots at the M4 World Championship.
Follow ONE Esports on Facebook for more MPL news and updates
READ MORE: Watch party in LRT 1? Tier One to hold an MPL PH grand final watch party in a train station