After competing as teammates on Invictus Gaming and winning the 2018 World Championship together, Kang "TheShy" Seung-lok went up against Song "Rookie" Eui-jin for the first time in four years.
With Weibo Gaming this season, the top laner faced off against his best friend, who joined Victory Five for the 2022 LPL season, in a best-of-three series.
On red side in game one, Victory Five secured a fierce counterpick for Lee "Rich" Jae-won by taking Akshan into TheShy's Graves. Making his debut in the LPL this Spring Split, the former Nongshim RedForce LCK pro surprised in this extremely close 1v1.
---
---
LPL Spring Split 2022: Rich on Akshan takes on TheShy's Graves in a level two 1v1 in the top lane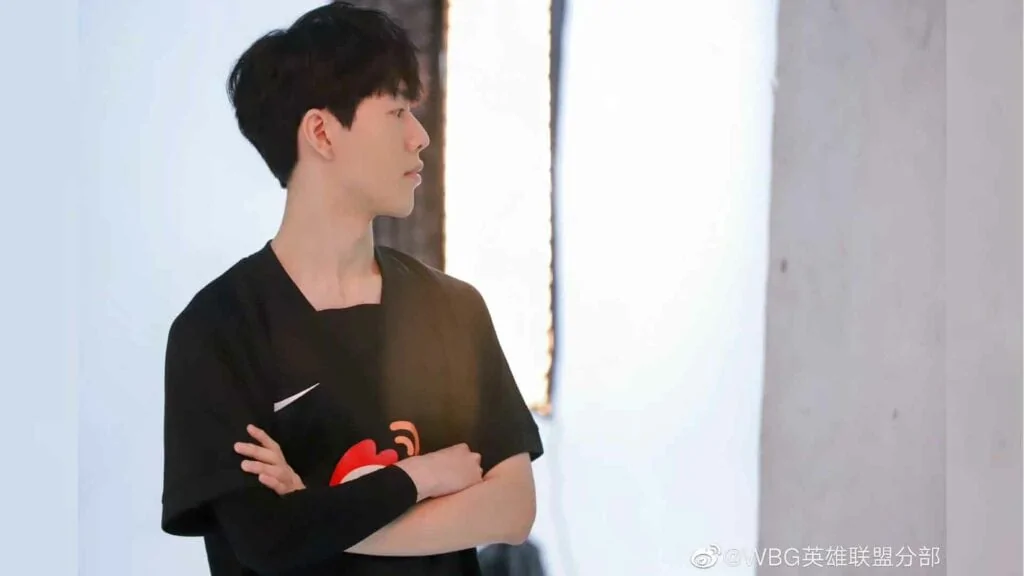 Two minutes into game one, Rich's Akshan was ahead by two CS, and therefore, experience points.
Turning level two before his opponent, he pushed his level advantage, and moved forward aggressively past the minion wave with Heroic Swing (E).
TheShy on Graves held his ground, and traded in such a way that End of the Line (Q) hit both his opponent and a minion, which allowed him to level up.
Now on even ground, TheShy used Graves' Quickdraw to create space and increase his armor temporarily. Both top lane marksmen players continued to trade auto attacks and use their pots, but narrowly, very narrowly, Rich managed to come out on top with 8 HP remaining!
It's not every day you see a fellow top laner solo kill TheShy, who is known for his crisp mechanics.
Rich's Akshan went on to snowball Victory Five's lead from top lane, and propelled his team to victory in game one, earning MVP honors with a high 58.8% kill participation and 35% damage share.
Unfortunately for Victory Five, they could not find the same success in games two and three, and lost 1-2 to Weibo Gaming.
The LPL Spring Split 2022 continues, with daily matches livestreamed on its official Twitch and YouTube channels.
READ MORE: This is the lowest League of Legends Nexus HP you'll ever see in pro play