One of the more interesting aspects of K'Sante's cinematic trailer is how intertwined his story is with "The Archer," his former lover who was unnamed — until now.
In the latest Champions Insights, Riot Games dives into how this top lane tank champion was designed, the considerations that went into his kit, the cultures they drew on, and how everything ties up with his Shurima lore and backstory.
At the end, an entire section is dedicated to K'sante's ex-boyfriend, Tope. What's most surprising is the amount of thought that has gone into his appearance, weapon, and relationship, which could signal a future marksman addition to the League of Legends champion roster.
---
---
The entire deal between K'Sante and his ex-boyfriend Tope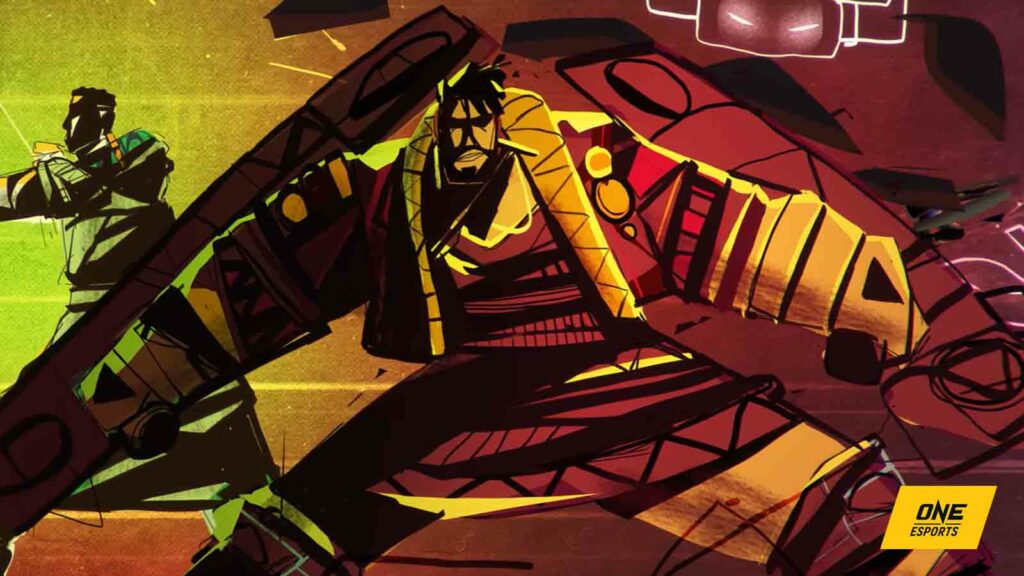 The first openly gay LGBTQ champion in League of Legends, the new tank top laner possesses an engaging ability kit that matches his rich personality.
Besides having the qualities of a typical warrior hero, one who is hardworking, courageous, persistent, and tenacious, K'Sante also showed a vulnerable side in the cinematic trailer.
According to senior narrative writer Michael "SkiptoMyLuo" Luo, he spent time thinking deeply about his hopes, fears, dreams, and more, and found that the story wrote itself.
"We had created this champion who was meant to solve some frustrations that top lane tanks face, and I wanted to create a character who sort of embodied the player's experience there," recalls SkiptoMyLuo.
As an LGBTQ character, it's no surprise that pride is the central theme, reflected in every aspect of the champion. Described as a "fiercely proud" Nazuman, he desires to be the best monster hunter in the region. However, it is this same pride that caused his relationship to fail with Tope, an archer whom he worked with during hunts.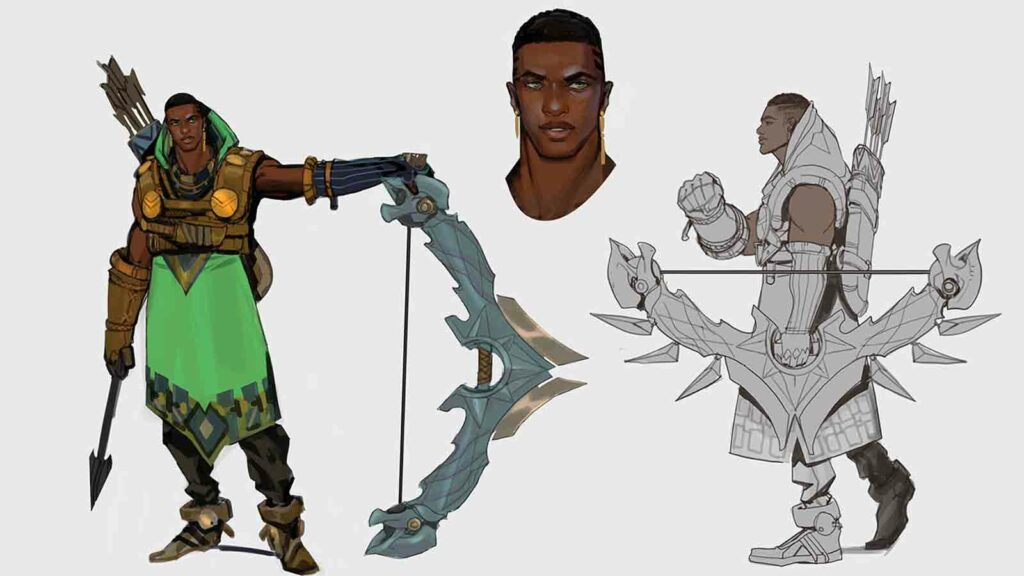 "They eventually reached this moment where they were unable to kill the lion-cobra baccai they hunted," said SkiptoMyLuo, elaborating on the scene in the trailer. "And that's where the falling out started to happen. K'Sante needed to kill it to live up to his own expectations as this heroic hunter and idol to his people. Tope tried to convince him to slow down and take a moment, but they would just devolve into arguments."
This is a key moment in both K'Sante's and Tope's life, shaping their future decisions. "Romantic relationships are often the place where a lot of your worst attributes come to light," said SkiptoMyLuo, who worked closely with Rainbow Rioters, the LGBTQ community in the company, in hopes of conveying a story that everyone would find relatable.
"[It's] a common experience to have a relationship where you and the other person aren't quite able to successfully convey all your feelings and frustrations to your partner," he said. "And your partner also doesn't quite convey their own feelings and frustrations that they're prioritizing."
He also added that the two are still friendly with each other.
K'Sante will be released in League of Legends patch 12.21, which will likely be in November. Read more about the new champion's background, his ability rundown, and how Naruto actually inspired his ultimate.
Follow ONE Esports on Facebook and Twitter for more LoL news, guides, and highlights.
READ MORE: Ranking all Spirit Blossom skins in League of Legends