After a hard fought match against France, Argentina came out victorious in World Cup 2022 final. As a result, Lionel Messi's joyous face is now plastered everywhere.
In fact, Lionel Messi anything is popping up everywhere — and worth a lot more money now.
The rarest Messi merch you can get your hands on is the Messi 2021 Purnell Ballon d'Or watch, for only eight commercial pieces were made and sold worldwide.
One of their owners is esports pro player, jungler Hung "Karsa" Hao-Hsuan, who competes in China's League of Legends Pro League (LPL). After Argentina's win at the World Cup final, he showed off his limited-edition timepiece on Instagram.
---
---
Karsa posts a picture of rare Messi 2021 edition Purnell Ballon d'Or watch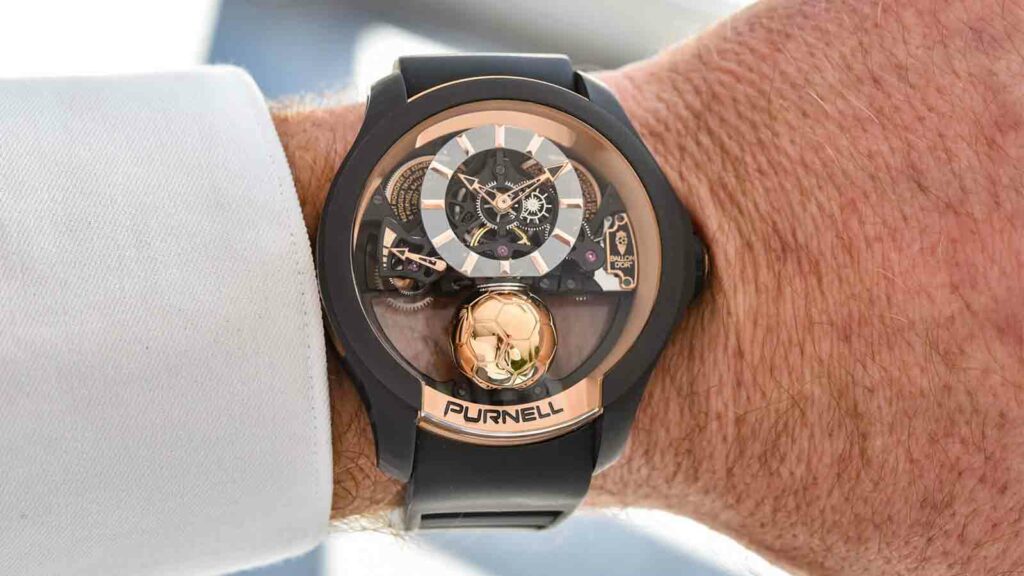 Since 1956, French magazine France Football has been presenting an annual football award to recognize the top player every year.
In 2007, the award extended its eligibility to the global football scene beyond Europe. Besides journalists, more professionals in the scene were also given a right to vote.
The player with the most voted points wins. Lionel Messi currently holds the record for most number of awards at seven.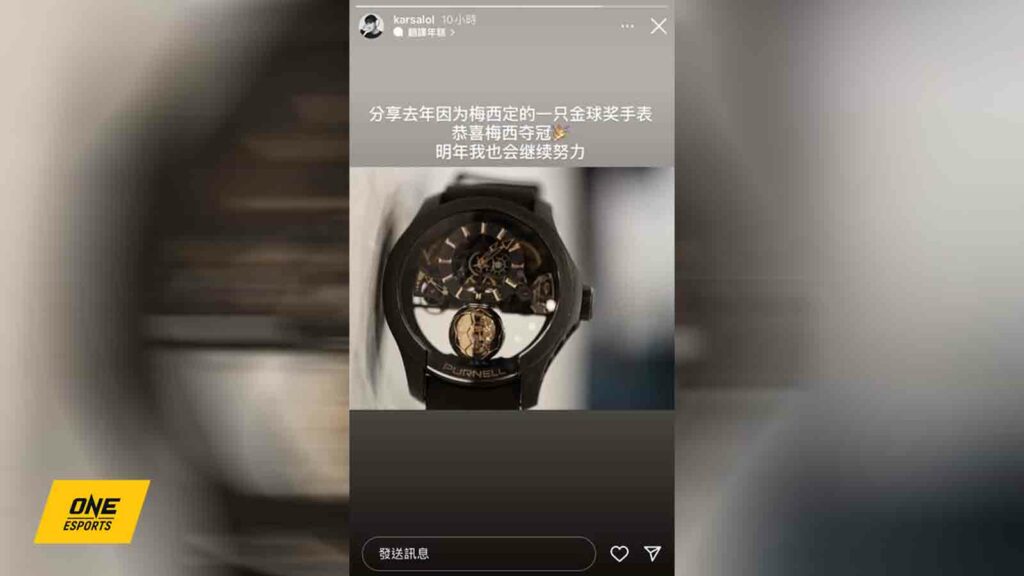 His most recent win was in 2021, where he not only received the now iconic golden ball trophy, but also a one-of-a-kind personalized Purnell Ballon d'Or watch in gold.
A commercial edition of this exclusive watch was also released that same year — but only eight pieces exist in the world. When it was first launched, it was already priced at US$500,000.
"Sharing a picture of last year's golden football limited edition Messi watch. Congrats to the champion! Next year I'll also continue to do my best," Karsa wrote in his story, as translated by ONE Esports.
Now that Messi has won the World Cup, the value on this piece would be worth much more than half a million.
---
---
In an exclusive interview with ONE Esports in 2020, Karsa told us that he switched hobbies. He used to collected anime figurines, but has since shifted his focus to collecting watches.
This year's Ballon d'Or award went to French player Karim Benzema of Real Madrid who received 549 points, a whopping 356 points more than second place Sadio Mané of Liverpool.
Follow ONE Esports on Facebook and Twitter for more LoL news, guides, and highlights.
READ MORE: 5 esports players who are completely obsessed with anime