Filipino celebrity Alden Richards is not just a Genshin Impact whale, but a big spender too when it comes to Demon Slayer figures.
The actor once revealed his massive collection of figures dedicated to Ufotable's phenomenal anime series on his Instagram stories.
Here's a closer look at Alden's precious resin statues and anime figures.
Alden Richards' Demon Slayer figure collection shows how big of an anime fan he is
Alden once shocked the Philippine anime community when he posted his Instagram story, which showed a selfie of him in a background full of his very own resin statues from the anime series Demon Slayer (Kimetsu no Yaiba).
The collection actually spans two gigantic cabinets, as seen from photos by local toy store Toy Shop Manila. Alden owns around 20 pieces of 1/6 scale resin statues, with the cheapest statue valued at US$287 (PH₱15,000).
The most expensive figure in the display is LX Studios' Rengoku Kyoujurou vs Akaza resin, which costs US$1,050 (roughly PH₱55,000).
This special resin statue uses LED lighting, reliving one of the most epic fights in the franchise featuring the Demon Slayer Corps' Rengoku Kyoujurou and the demon named Akaza.
Alden's top 5 most expensive Demon Slayer resin statues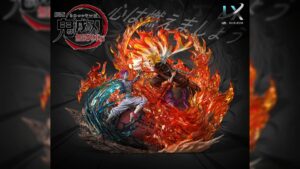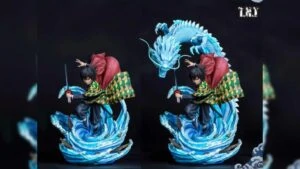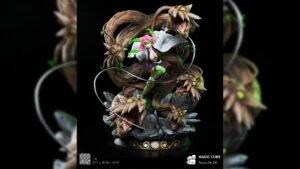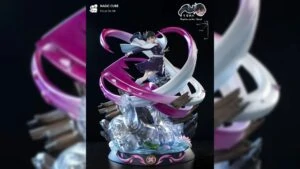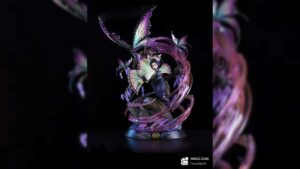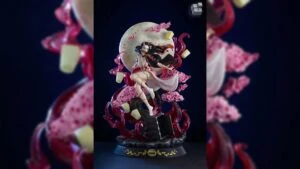 USD PRICE
PHP PRICE
RESIN STATUE
MANUFACTURER
SCALE
US$1,050
PH₱55,000
Rengoku Kyoujurou vs Akaza with LED
LX Studios
1/6
US$738
PH₱39,000
Giyuu Tomioka advanced version
TNT Studios
1/6
US$660
PH₱34,000
Mitsuri Kanroji
Magic Cube Studios
1/6
US$619
PH₱32,000
Tsuyuri Kanao
Magic Cube Studios
1/6
US$600 apiece
PH₱31,000 apiece
Shinobu Kochou
Nezuko Kamado
Magic Cube Studios
1/6
---
---
He also owns smaller, chibi-style figures of protagonists Tanjiro Kamado, Nezuko Kamado, and Zenitsu Agatsuma, amounting anywhere from US$112 (PH₱6,000) to US$217 (PH₱11,000).
Looking at these anime figures, the full collection is estimated to be worth over US$11,000 or about PH₱570,000.
Alden's display cabinet is located right beside his gaming PC that costs nearly PH₱500,000, where he plays (and whales) on games like Genshin Impact.
---
Follow ONE Esports on Facebook and Twitter for more anime news and updates.
READ MORE: Actor Alden outed as a Genshin Impact whale, spent estimated ₱1.2M