Arcane showrunners and co-creators Christian "Praeco" Linke and Alex Yee were beaming with pride during the 74th Primetime Creative Arts Emmy Awards ceremony.
On behalf of Riot Games, Netflix, and Fortiche Productions, the two received the show's first Emmy Award at the Microsoft Theater in Los Angeles, California.
The League of Legends series won an award for Outstanding Animated Program, besting other TV shows such as Marvel's What If…?, The Simpsons, Rick and Morty, and Bob's Burgers in the Creative Arts category.
---
---
---
Arcane is The Emmys 2022's Outstanding Animated Program
Arcane raised the flag for animation at the Creative Arts Emmy Awards, which happened during the weekend on September 3 and 4. The Creative Arts Emmy Awards honor outstanding artistic and technical achievements in American television.
The series won Outstanding Animated Program, the first streaming show to do so at The Emmys. Previous award recipients include Genndy Tartakovsky's Primal in 2021, Rick and Morty in 2018 and 2020, The Simpsons in 2019, and Bob's Burgers in 2017.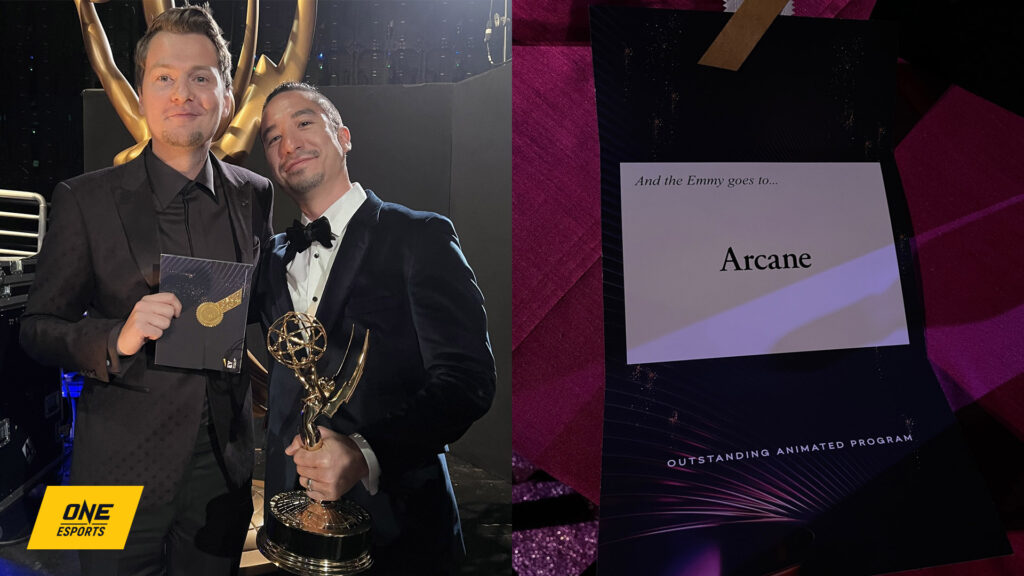 Riot Games' show was also nominated for Outstanding Sound Editing for a Comedy or Drama Series (Half-Hour) And Animation.
"Honored doesn't even begin to describe how we feel about winning the Emmy for Outstanding Animated Program," Riot Games tweeted.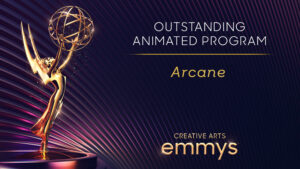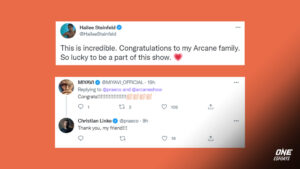 Some of the show's artistes and actors commended Arcane on social media, including Vi's voice actress, Hailed Steinfeld, and Finn's voice actor and "Snakes" OST performer, Miyavi.
Fans can view the full Creative Arts Emmys 2022 winners here.
Arcane explores Vi and Jinx's backstories and lore — how they lived and survived inside the City of Iron and Glass, and how they will eventually gain their powers. Based on the hit multiplayer online battle arena (MOBA) League of Legends by Riot Games, the show has received nothing but high praise from iconic personalities in the gaming community, including Japanese video game designer and director Hideo Kojima.
The show started with a US$2,000 production budget, revealed by Praeco on the pilot episode of the documentary series Arcane: Bridging the Rift. Its first episode "Welcome to the Playground" took 10 months, while the entire Season 1 took a total of six years to make.
With their newfound success and amassed support, fans are hoping the production process for Arcane Season 2 will not take as long this time around.
Viewers and League of Legends fans can catch Arcane Season 1 and, soon, Season 2 on the streaming platform Netflix.
READ MORE: Girls don't want boys, they want Akase Akari's stunning Shikimori cosplay