Before becoming the best anime of 2021, Riot Games' League of Legends award-winning animated series, Arcane, started small in terms of budget and manpower.
The show premiered in November 2021 on Netflix and received positive reception inside and outside the LoL community. Unknown to many, it took the team six years to execute its flawless animation style and incredible storytelling.
The first episode of the documentary series Arcane Bridging the Rift showed the risks the production team took, as well as the obstacles they overcame to bring the show to life.
---
---
The initial production budget was US$2,000, reveals Arcane Bridging the Rift
Arcane Bridging the Rift's pilot episode, "I Only Dream in Risky," let fans in on the humble beginnings of Riot Games' biggest animated show to date.
The idea of the project started after the release of League of Legends' Get Jinxed! music video, where Riot Games worked with French animation studio Fortiche Productions. Arcane creator and writer Alex Yee wanted to expand the League of Legends universe outside the game and into long-form narrative content.
"I just always had this sense of obligation to the players," he said in Arcane Bridging the Rift. "It just felt like we created these characters and players answered us by spending so much time with them and loving them. It just felt like they deserved to have better stories."
---
---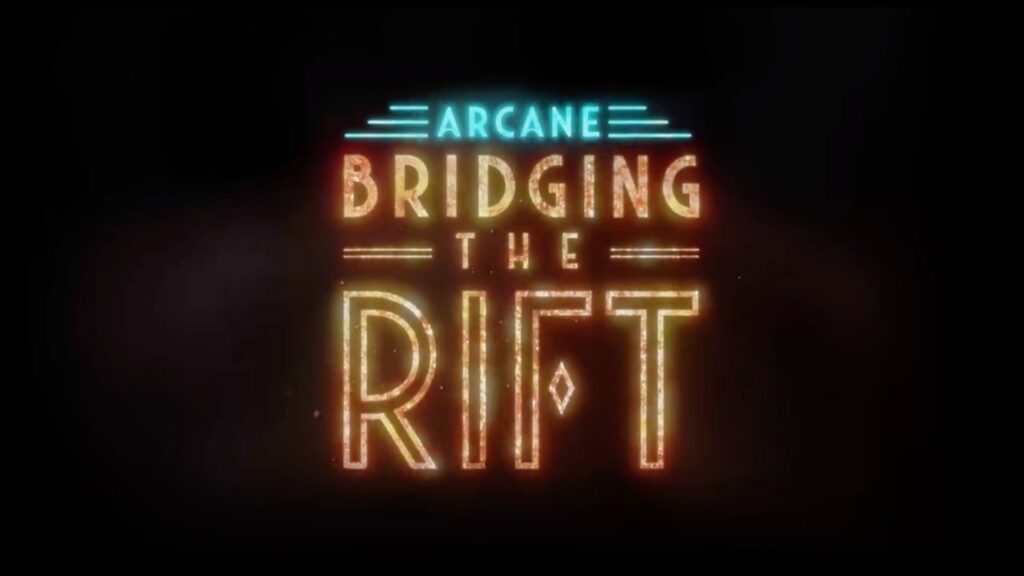 Series showrunner, creator, and writer Christian "Praeco" Linke revealed the hardships they faced during the early stages of the production, where they were only given US$2,000 at the start of the project. Convincing Riot Games co-founders Brandon Beck and Marc Merrill, they were eventually granted bigger budgets to do test animations and further develop the story.
Arcane's first episode "Welcome to the Playground" took 10 months to make due to the series' unique animation style, thanks to Fortiche Productions.
"We do a mix of 2D and 3D. The 2D effects are done in 12 images per second, then the animation, it's 24, like other movies so you have a mix of styles," explained Fortiche founder Jérôme Combe.
Arcane follows the story of sisters Vi and Jinx, how they lived in Zaun, their ties to Piltover, and how they will eventually gain powers.
In March, the show pulled off a clean sweep with nine Annie Awards, winning every category it was nominated in. Awards include Best Writing featuring creators Christian Linke and Alex Yee, and Best Voice Acting by Jinx's voice actress, Ella Purnell.
In July, Arcane picked up two Emmy Nominations for Outstanding Animated Program and Outstanding Sound Editing For A Comedy Or Drama Series (Half-Hour) And Animation.
Watch the first episode of Arcane Bridging the Rift here:
---
---
Arcane Bridging the Rift premiered on August 4, with new episodes released every Thursday on Riot Games' YouTube channel.
READ MORE: You've seen LoL champion cosplays but have you seen Summoner Spell cosplays?