Who knew the star streamer had a knack for impressions?
In the latest episode of 100 Thieves' "The CouRage and Nadeshot Show", the two 100T bigwigs brought in Tyler "Ninja" Blevins as their guest.
Good friends with the bigtime streamer, he was ready to showcase his talents to the crew, one of them being impressions.
---
Listen to Ninja's flawless Rick and Morty impressions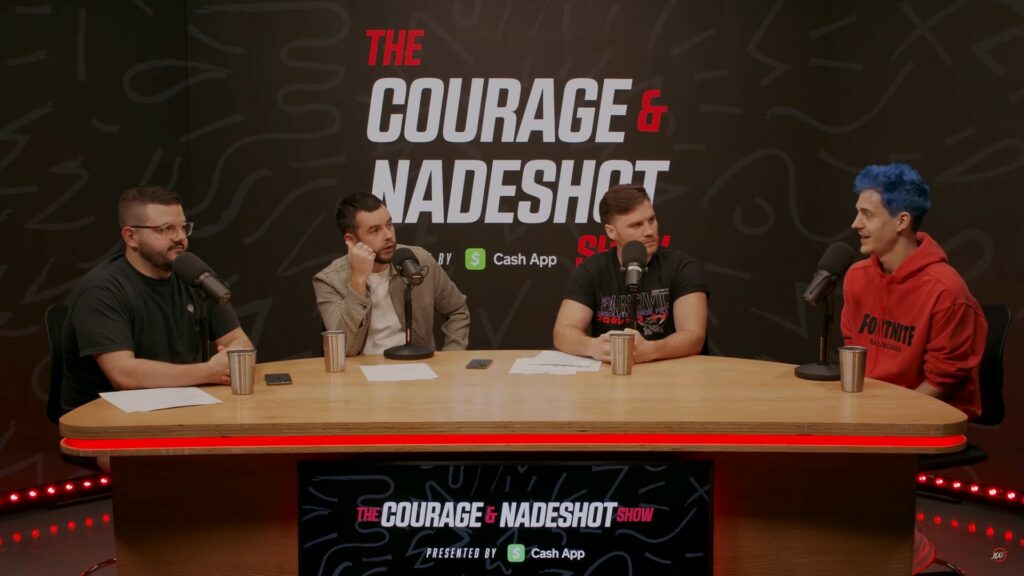 The topic of impressions came about when Ninja elaborated on his venture into voice acting. Jack "CouRage" Dunlop then suggested that he and co-host Will Neff should collaborate because of their shared interest in VA.
100T CEO Matthew "Nadeshot" Haag chimed in and added that Ninja can actually pull off a spot-on impression of both Rick and Morty.
Will Neff then asked him to first do his best Morty voice on the spot.
CouRage also shared a hilarious anecdote about how the blue-haired streamer spoke like Rick for five and half hours while playing the Rick and Morty character during Fortnite Season 7.
"For an hour, it was awesome. Then he would just stop talking to me," explained Ninja.
CouRage admitted that its because he hasn't watched Rick and Morty, so he didn't get any of the references that the streamer made.
---
---
The superstar streamer is venturing into the world of voice acting
After starring as himself in the hit video game film "Free Guy", Ninja mentioned that he's become more active in grabbing film appearances and voice acting gigs.
On top of his uncanny impressions, the streamer confirmed that voice acting was something he's "dreamed about" doing.
The process of voice acting was "very strange at first" for Ninja. During a specific gig, he had to attend a Zoom call with the directors and read the lines as he recorded.
"It was the easiest, most fun experience [I've had]," said Ninja. "To see the directors smile when I would do something that they didn't expect, it feels great."
You can check out the full video podcast down below:
Follow ONE Esports on Facebook for more Gaming news, guides, and highlights.
READ MORE: After 31 straight days, Ludwig has broken Ninja's all-time record for Twitch subscribers